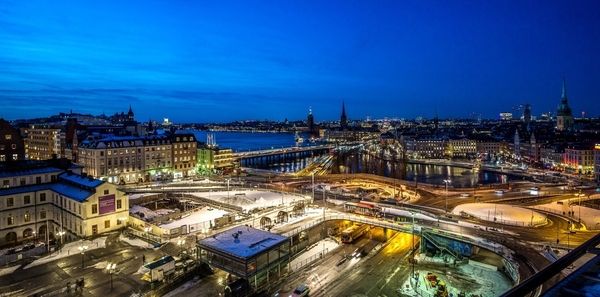 Using Excess Heat from Data Centers to Heat Residential Areas
June 15, 2020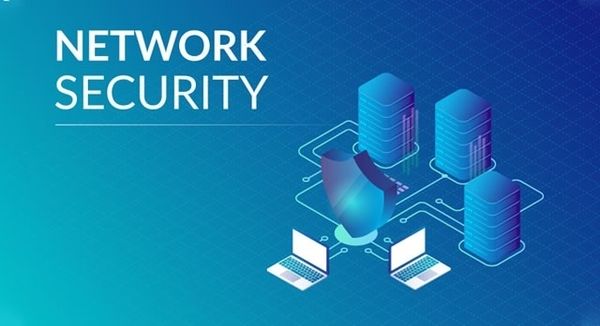 The Fundamentals of Network Security: Design and Deployment
June 17, 2020
5G technology is still a work in progress, but enterprises have started to take minute steps towards integrating 5G connections in their systems. This technology is ready to revolutionize the communications and network industry by offering ultra-fast transmission rates. This technology is set to make changes in numerous business operations as well as interact with their clients. It is expected that until the year 2021, the number of connections of 5G is expected to reach will be 20 million to 100 million. 
Irrefutably, today a huge amount of data is being processed on a daily basis. There is a need to leverage a big data set to make this data actionable. That's why the concept of
cloud computing
is introduced.  Cloud computing is used by businesses and enterprises for storing a large amount of data. Nevertheless, this storage of big data will require a faster rate of connectivity, as the amount of data is continuously growing.
How Cloud Computing Is Influenced by 5G Technology?
5G and cloud computing will take enterprises to the next level. This technology will have a massive impact on cloud computing. Since the desktop computer is being replaced by mobile devices due to the technological advancements, cloud computing will have a greater responsibility in transmitting the data at a higher speed. And to achieve that 5G technology will be its core ally.  
With this technology, cloud computing will be able to fully take advantage of augmented reality because of the highly anticipated AR cloud. This will significantly influence the way we interact with the physical world and will form new impressive scenarios. In addition to this, 5G technology has the potential to minimize the bandwidth wastelands and liberating industries to leverage the cloud.
8 Ways 5G Is Changing Cloud Computing
Although many technology freaks are predicting how 5G will bring an enormous change in the world of cloud computing, most of these assumptions are wide of the mark. Technology specialists are calling 5G as "the light edge computing on fire, and that takes share away from the public clouds". Both of these technologies will proliferate with the passage of time. Not only 5G, but the emergence of any innovative technology will change the use of other technologies along with cloud computing.  
Here we are sharing with you the 8 ways 5G will change cloud computing.
Spreading of Cloud Access
The first change that we will be observing is the spreading of cloud access everywhere. Less populated or rural areas mostly have bandwidth deserts, where the internet access is mostly not available to it is sub-10Gbps down with 1Gbps up. It gets hard, and we cannot do much with that as an enterprise linked to an IaaS Cloud provider as the data latency will be extraordinary. 
With the emergence of 5G, it is expected that these bandwidth desserts will be eliminated completely. Moreover, businesses in these underpopulated areas will be freed from the data storage and speed issues by leveraging cloud computing. This will aid in the expansion of cloud computing technology with 5G. The business in those areas will observe a significant boost.
Secure Data Distribution
The circulation of data outside of public clouds will be more safe and secure. There are many companies that push back on cloud computing and do not trust their data on public clouds. Keeping the complete data of your business on the premises while the processing is carried out on the public cloud is not a good idea bearing in mind the present latency.
5G has the ability to place your data outside the cloud and process it well. In this way, your enterprise data is residing outside the cloud will be workable. Those enterprises that have been on the fence regarding the use of public clouds can finally move into the cloud, leaving their data where it is.
Remote Working with Better Connectivity
As the trends of remote working are rising, people will prefer to work from home. The future will not be about 9 to 5 jobs, and more people will be able to accomplish their work in the comfort of your home.  All you need is a reliable internet connection. Cloud computing with 5G will increase the internet speed making your experience much better. 
This will be because of the remote gadgets with sensors will utilize this low latency, high-speed network to get the necessary data immediately.  Enterprises will be able to track their product supplies until they reach the destination. Many businesses will be able to save their time and resources using this technology.
Rise of IoT
The rise of IoT will be empowered by 5G as it makes the system access easier to the cloud infrastructure.  5G will cover a wide range of connected devices rather than Wi-fi that only supports the internet connectivity to a fewer number of devices till a specific range. 5G will make the production process, value chains, and remote monitoring easier and more effective. Cloud computing with 5G will make it easier for the industries and businesses to store, gather, and gain insights from a wide variety of sources at many reasonable costs.
Streamlining Industrial Operations
The streamlined working nature of 5G will be highly beneficial for those businesses and enterprises that use the cloud to manage their data. A cloud computing security enterprise and supply chain management company that processes a huge amount of data in real-time will receive huge advantages with 5Gs reliability and speed.
It will help the businesses in managing their workload as they can quantifiably plan their business's operations. This technology will make inventory control, order monitoring, as well as delivery tracking easier to carry out in one platform.
Development of Security Systems
Since the webspace is evolving, the hacker and perpetrators can harm many systems by breaching firewalls and getting a hold of sensitive information of government and companies. Cloud computing, when integrates 5G technology, will make the system more safe and secure, helping the enterprises to protect themselves from cyber-attacks.  Cloud Computing is safer and smoother for data transferring between clouds.
Viable Connectivity Plans
Combining cloud computing with 5G will make the network carries to gain a competitive advantage over the previous technological generations of connectivity. The excessive flexibility and capacity of this technology will give rise to cloud services. The connectivity plans, IoT, and functionalities of cloud computing will be empowered at much lower rates.
Data Transfer at Faster Rate
The biggest impact of 5G on cloud computing will the speedy data transfer as it is well-tailored to facilitate real-time streaming from facility to facility. Many industries, including space buries and metrological, will crucially benefit from this technology. The future of cloud computing will help various industries in enhancing their productivity.
5G Technology Systems
Since 5G is at initial stages right now, many companies are still identifying the ways it can help in accomplishing their goals. Completely shifting to cloud computing with 5G will not be a wise decision until the direction of 5G technology is known. Although it can help many enterprises gain a competitive advantage as well as digital design strategies.
Main Photo Credit: INFLUENCE