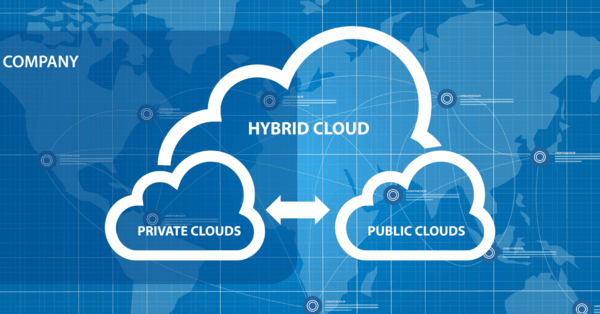 Putting Together a Hybrid Cloud Strategy: Challenges & Common Mistakes
April 16, 2019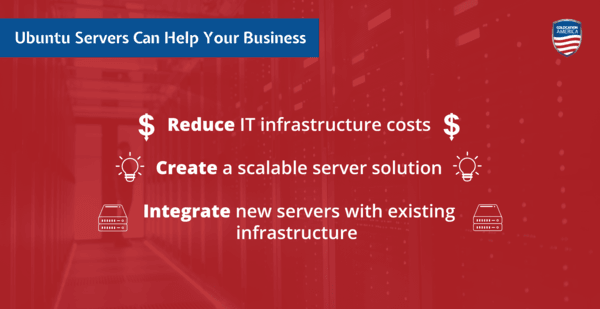 Everything You Need to Know about Ubuntu Dedicated Servers
April 18, 2019
Ever since digital transformation kick-started, cloud computing has been the spine of all significant regulations and constant evolution of the IT industry. The past two decades beautifully recite a story of growth, profitability and more impactful solutions all anchored by cloud computing. The progression might feel sublime and organically weaved in business products and highly efficient services. However, it has seen a world of transformations with ardent innovation from the technology enthusiasts who have shown up with new technology concepts, leaner and more profitable practices now and then.
Cloud computing has been one of the most promising technologies for the millennial generation. It has been continually evolving for the past two decades and is speculated to be one of the most sought for technologies in the future.
According to Forbes, 83% of IT enterprise workload will be exerted over cloud computing by 2020.
The figure might seem unbelievable, but
2017 has witnessed the first tangible business results because of cloud computing; as reported by about 74% CFOs of the tech companies.
Why Is Cloud Computing a Differentiated Technology?
Numerous core differentiators set cloud computing apart. First and foremost, is its ability to host technology solutions, unlike almost any other technology. IOT, artificial intelligence or even Blockchains have the capability of processing and molding 'information' with the help of 'technology' comprehensively constituting the 'information technology.' However, cloud computing is an independent system that leverages:
Sheer scalability

Reliability

High fault tolerance
Cloud Computing Trends for 2019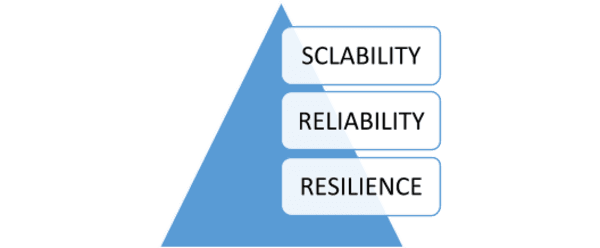 Extensive Use of Third-Party Products
The likes of Azure and AWS has helped the world realize the importance of hybrid cloud solutions in the present day technology business. AWS has set the trend of micro retail-based microservices in the cloud infrastructure that are helping companies to be more productive at a much lesser cost.
The pattern is going to magnify as IDC has predicted that cloud computing will be in a more prominent position with 67% of enterprise infrastructure and software offerings hosted for cloud products. It is speculated to be the beginning of a new era with dedicated services and several other technology-based products as an offering through the cloud gateway.
It will eventually lead to a large, comprehensive closure among all major offerings for enterprise infrastructure and software rightly offered through a cloud-based mechanism.
A Rise in MLaaS Based Products
Machine learning has been the talk of the town since 2015, and it has quite impressively grown all these years into a mature technology and a technique for achieving artificial intelligence and practicing data mining. It has been the tip of the funnel for new jargons in the tech business industry like business intelligence and data-driven machine learning approaches.
The growing maturity of cloud and increasing capabilities of machine learning are inducing a new trend of business products under the label Machine Learning as a Service MLaaS. It is a cloud-based offering made by numerous tech giants, and big tech companies are continuously eyeing to explore the arena making it most likely to grow in future years.
Containerized Deployment & Leaner Overall DevOps
It is like a respectful cause-and-effect relationship between microservices and functional codes later hosted over continuously improving cloud architecture. Development of mobile applications and then deployment has become extremely lightweight with full stack development and new age programming languages like Python, Flutter and React.
It is the herald of serverless computing that is empowering DevOps officials for the containerized deployment of their applications and practice microservices architecture at its best.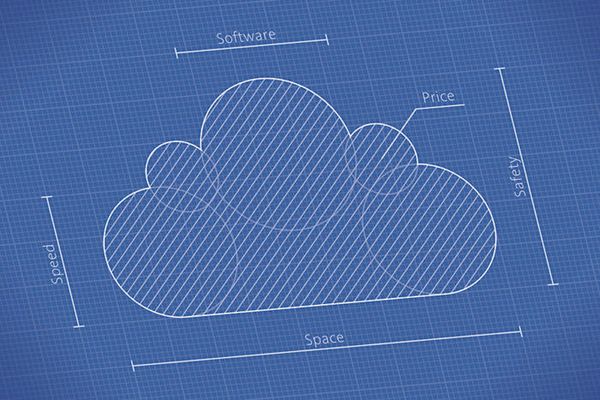 Cloud hosting services are now equipped with the ability to host and deploying containers that are easy to compile and come with great controls of flexibility and customization. They are entirely embedded in the overall structure of applications hosted over the cloud. It has been seen that single applications are generally hosted over server fewer architecture platforms like Docker (CE & CC) and further scared with container orchestration platform like Kubernetes by Google.
All prominent cloud solutions are capable of hosting and interfacing the service architecture through Google Kubernetes and Docker for lightweight, quick deployment and highly flexible development operations.
Edge Computing
Edge computing is purely induced by the growing trend of IOT-based applications and industrial use for niche requirements. Edge computing is the practice of processing data at the site of devices that constitute a vast interconnected network of IoT devices.
Earlier, the data was stored and processed on a centralized data processing warehouse. However, the present day situation is a lot different and enterprise services are looking to decentralize data processing that process and promote mobile computing for more essential avenues of technology.
It promises to show up with an increase in the number of services. It is mainly because of fast processing and highly efficient cloud solutions that support sizeable dedicated bandwidth for transmission of data and speedier information through the nodes.
Growth in Hybrid Cloud Products
It is like an interim chain reaction that is inducing excellent prospects and growth in hybrid cloud products. With a rapidly growing trend of third-party services and cloud-based offerings, it becomes essential for enterprise services to model an architecture that exemplifies a perfect configuration of private and public cloud services simultaneously.
It is like a two-din architecture where the sensitive data and essential services are hosted over the private cloud and enterprise also avail services of public cloud for niche requirements and services that are difficult or costly to be built and maintained in-house. It is a trend that is quickly maturing and is expected to prevail in the tech business industry alongside the cloud spectrum.
Conclusion
Cloud computing has been the anchor technology that is inducing changes and motivating argent innovations in the Indian IT industry. Cloud computing is one of the best examples of a complete technology solution that has imparted a significant impact on the IT industry forever.
It has always proven it's potential in the past and is expected to face significant challenges of efficiency and complex architecture with the likes of blockchains, complex IOT networks, and artificial intelligence continually raising the bar of competence when it comes to cloud computing.
With maturing solutions in all significant virgin technologies, cloud computing will also be tested against a trend of Desktop as a Service (DaaS) that executes a service mesh. It will be another exciting test for cloud computing technology to pass and turn out victorious for more excellent avenues of business and technology.