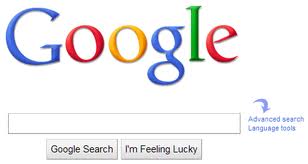 Essential Tips to Optimize A Google Search
July 30, 2012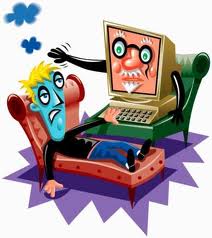 Verifying Your Domain Name With Google
August 3, 2012
Choosing a Data Center host can be a difficult process. Fortunately we've done the research for you. Here are some tips on how to go about landing a reputable IP provider.
Successful business owners eventually reach the point in which they will need a data center Host. Especially if they are providing a virage of guest services to their customers including but not limited to credit care information, account information etc. Our latest blog will explain the do's and don't to help you decide which Data Center Host is best for your company.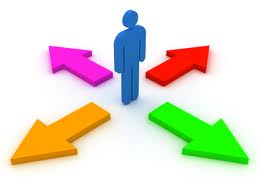 See What The Options Are
From a consumer standpoint, the world of colocation is no different from any in that there are just so many options and services available. The best thing to do is look at what your competitors have done, who did they go to for support? In some cases where you have an established relationship with a similar business owner, simply ask them who does their Data Center Hosting and what did they like or not like about it. The answers will help you whey the said options on a number of topics also important to choosing the right provider.
Narrow It down, Check Them Out
Once you've narrowed it down to five or less IP providers, check them out. Find out if they adhere to 24/7 support, data-center compliances and certification. Do they have remote access ability? Of course, the bandwidth is going to be what costs you the most. Find out how much they charge. Another very important consideration is how big or small the Data host is. A big company may not always provide technical support in a timely manner, though they may very well offer top notch connectivity across a vast region. If you are choosing a smaller provider make sure they can provide high end connectivity to bigger internet providers, enabling a high speed connection at all times.
Examine The Infrastructure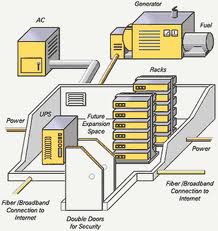 Data Center Hosts that are able to deliver more connections with the least amount of downtime and systematic failures will be your best bet. What types of redundant equipment do they have in place? A reputable Data Center will always feature backup equipment that stores information in case an outage occurs. Look at the types of preventative maintenance they perform. When were talking about servers , we're referring to physical machines that run hot, cables that can become severed if not properly looked after. Determine if they live up to the standard of precaution.
Consider Location
Many companies outsource their data center needs based on two factors: they want remote hosting in case of a disaster or they want to be close in proximity so it's easier to perform routine maintenance. In the case of a Wall Street trading firm, closer proximity to a data center means faster connectivity and thus, quicker trades in real time. In cases of natural disasters an organization might simply want all their data stored outside the region as to recover it later.Data Center proximity
Quality Support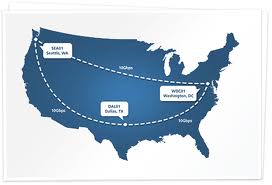 Choosing a Data Center Provider also means you are choosing a staff of seemingly qualified professionals. Look at how they stack up from a customer service standpoint. Call them up and ask a few basic questions having done the research. They should be able to answer you effortlessly with detailed descriptions of service you can understand. Looking at the company's screening process for things like certification requirements and industry ranked experience will indicate the quality of workers they employ to server clients.
Lastly, Skip The Middle Man
Many Large corporations go through independent brokers to represent data center needs. A reason for this may be that the company does not know enough about the industry to make an informed decision. However, using a broker may not always save a company money. Brokers impose costly ongoing fees on top of a IP service contract. If they are providing valuable consultation to your organization that better helps you manage infrastructure, then a broker may not be a bad idea. Though in most cases, a broker simply inflates cost without providing good technical representation and consultation. Before you choose, take a moment and go through the checklist. It will give you piece of mind and help you choose the best provider.