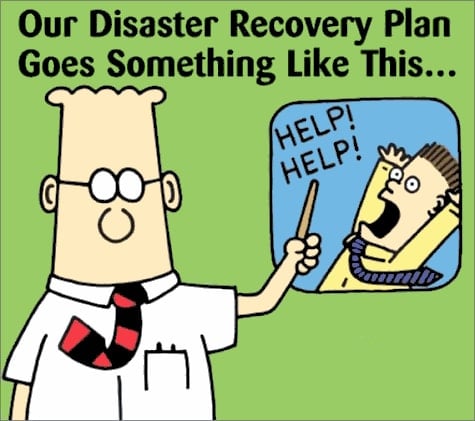 Top Reasons Why Disaster Recovery Still Matters
December 27, 2013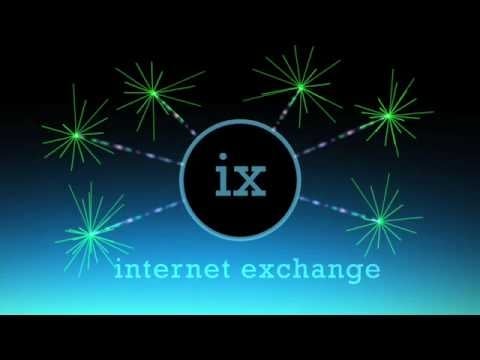 Open IX and the Push for Better Connectivity
January 2, 2014
Setting up and maintaining a VPN is something that has remained an enigma for most. A VPN is basically just a network of computers all interlinked through a secure and safe network, nothing more.
Think of a secure tunnel through the internet that only you and other computers you allow are permitted to travel through. Any data you send to another computer on the same VPN is encrypted and sent securely, just as if you were right beside each other with the computers linked via a USB cable.
Before You Setup Your Own VPN:
Now that you have decided to setup a VPN, you need to choose which one suits you best. Do you want all the flavors or do you just want to stick to the bread and butter protection?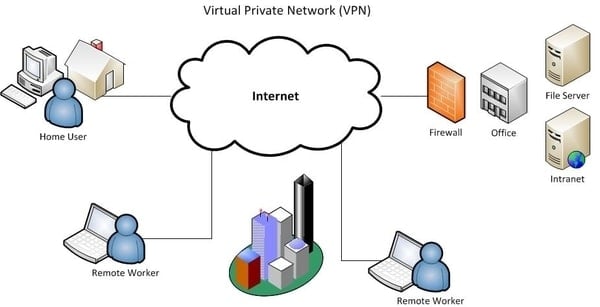 Do you want to setup a VPN so you can play World of Warcraft with 120 of your crew or do you just want to be safe checking email at free WiFi spots?
If you are after something more extensive, there are third party options you can pay for, however if you are just wanting something inexpensive (or often free), then you can go with one of the following:
– Windows VPN
– Hamachi
– Shrewsoft
– OpenVPN
If you are on a Mac, they have their own VPN option, just search in Finder and it has extremely easy to follow functions.
How to Get Started:
Step 1: Install Your Chosen VPN on Both Networks. For this example we will use Hamachi which is one of the most popular VPNs online. Download and install Hamachi on both of your devices. If you have a Dell desktop at home that will always be on the net and an HP laptop you want to use on the go, install it on both of them. The instructions are incredibly simple to follow for installation.
Step 2: Create a Network on the Base Device. On any of the VPN programs this step is very basic. Just click on Network or Preferences menu and go to "Create a new network" or similar. Create a username and password and write them down as you will need them again.
Step 3: Join the Network on Your Portable Device. Open up your VPN and instead of creating a new network, find the "Join existing network" or similar button. Using your same username and password, join the network you just created.
You can use at least 10 devices interlinked on most free VPNs, however if you are wanting many more than you will probably need to pay or do a lot of searching. Something else that can be hugely beneficial to security is setting up a proxy on the base device (your computer that is always one). There are many free and paid ones online with a huge range of different options depending on your needs. Remember that most of the time a company will need to pay if it is using software, often an individual won't.
How to Maintain Your VPN
After you have setup your VPN, maintaining it is an easy process. One of the main problems is when the internet on your base computer drops out. Often it will just reconnect by itself but sometimes you have to restart the router, particularly if you are in a condo or other area with many connections.
You can get free software to track the performance of your ISP and how often your internet flakes out. Another problem occurs when your router doesn't keep up with the internet speeds. Some ISPs will give you a free router when you sign up for a 12 month deal, and of course they will give you the cheapest one they can buy in bulk. Often these are not set up for the speeds that your internet connection can actually reach. It can be better to spend the money and buy something decent to guarantee that you are getting the best speeds you can, especially when running a VPN.
If You Don't Want To Share Your Data with The World – Get A VPN
If you are sending small files and attachments with a VPN, you shouldn't come into too many problems, however if you are gaming online, sending huge files or otherwise using massive amounts of bandwidth, don't be surprised if you get frustrated with the slower speeds. Get a decent router to guarantee that you are getting the best speeds your ISP can provide and you won't have to worry if your VPN is a bandwidth hog. With the staggering amount of client/customer communications on mobile networks, setting up your own VPN is essential.
About the Author – Thomas McKinsey writes occasionally on behalf of Best VPN Solution, a review site dedicated solely to VPN service provider reviews like VyprVPN personal VPN.