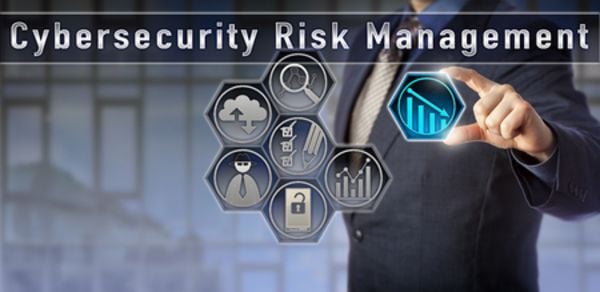 Cybersecurity Risk Assessments
September 26, 2019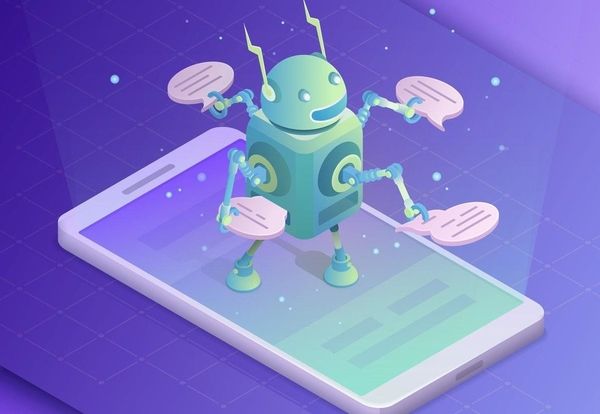 The Power of AI and Chatbots for Business Growth
October 2, 2019
Every company looks for a way to secure its data. Data is an integral part of our life today. Data is found everywhere. Data can be from our phones to our national id card. Many Data mishaps can occur at any time. It's necessary to back up your data into a system or solid-state drives. If you're in an IT company and are considering any data systems, I would recommend the hyper-converged system as they defeat all sorts of data mishaps that may occur in the future.
What Is Hyper-Convergence?
Hyperconvergence is a network of computers which combines all the computers and the storages into a single system, to avoid data center complexity and to increase stability.
As the definition says, hyper-convergence means that all the units are connected to a single system. The advantage of this is that all the data goes into one mode, which means that there won't be any data leak in the process. Hyper-convergence is used in companies where data is critical.
How Is It Different Than Most Converged Infrastructures?
The difference is that in converged infrastructures, you can separate the computers and the networks from the system. Meanwhile, in hyper-converged orders, you cannot separate the machines, the fibers in a system. The software is implied visually and is integrated into the ecosystem. This allows organizations to expand capacity by adding more modules.
Benefits of Hyper-Convergence
There are six advantages to the Hyper-convergence system, and these are:
Lower Cost
Cost isn't usually a big problem in IT solutions, but if you're saving a few hundred bucks than why not keep them. Hyperconvergence is made up of low-cost commodity hardware.
It can also allow the IT department to add any components they need. If they want more significant storage, they can add another storage module to the system. Which means it is cost-effective and easier to use.
Gives More Time for the IT Experts
Since most of this system works on virtual machines, it lets the IT department grow on other things. Since most of the storage, backup, replication, and load balancing are all handled by the machine. These help the IT department to work on other things that the machine cannot do.
Automation
Since Automation is an essential part of a hyper-converged system. When all the data centers resources are combined and are centralized in place. Administrative functionality includes scheduling and scripting options.
The IT department doesn't need to worry about creating automation since it is already implemented in the system.
Simplified Procurement and Support
Hyper-convergence is less costly than most integrated systems. In a hyper-converged system, there is only one manufacturer, and that means only one upgrade is needed to be done. If a vendor adds new functionality to the system, you can easily upgrade it. This means the consumer also gets all the unique benefits that come with the upgrade. You don't have to replace hardware, and it saves operational costs.
Increased Data Protection
The hyper-converged system is designed so that if something might eventually fail. Therefore, multiple appliances are necessary for the initial deployment to achieve full reluctance and data protection.
The use of commodity hardware means that it avoids any failure without failing the bank.
In other systems, you have to spend quite a buck to recover any failed data. However, in hyper-converged systems, all the backup, recovery, and disasters are built-in. They are all a part of the infrastructure.
Meaning that you have increased data protection and could avoid any data mishap.
Improved Performance
Hyperconverged systems enable organizations to deploy many types of applications and workloads in a single shared resource pool without having to worry about performance.
The hyper-converged system can handle both random and sequential workloads easily due to having both built-in solid-state storage and spinning disks in each appliance.
Each appliance might be around a terabyte. Due to having multiple types of storage installed, it helps reduce data redundancy and increase data protection.
It also helps the IT department to takeout any unnecessary data they don't need in the system. Even if through human error, someone deletes any data, the system backups occasionally, which means you can recover data very fast due to solid-state drives on the hardware.
How It Prevents Data Center Mishaps?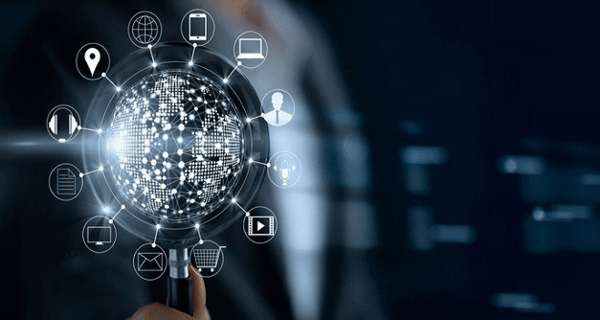 If it's a human error, the onboard solid-state drives or SSD usually backup the local data regularly. Since hyper-converged systems are made to encounter failure, any IT department member can quickly recover the backup data from a solid-state drive.
If there is any software problem in the system, the errors are saved temporarily in the spinning disks, and the backup immediately shifts to the SSD (Solid State Drives). The Solid State Drives and the spinning disks have sizes up to a terabyte, it can help the machine work way much faster, and it responds quickly to failure.
If a hacker decides to hack the system, or a virus corrupts any part of the data. There is a system recovery in the system which can send the system back to its original form. It can recover the system again to 2 hours, which means tons of data can be saved onboard. If a hacker does decide to attack, then there is onboard data protection in the system. It will shut down the virtual machine so that the hacker may not be able to access any private data.
In conclusion, these are all the things that make the hyper-converged system better than most integrated systems. Data mishaps can happen due to a variety of reasons. However, generally, because a hyper-converged system is in a single unit, and the software does most of its task itself. It repels any data mishaps and can also protect any data that is important to the company. Many people prefer this type of system than a traditional converged system.