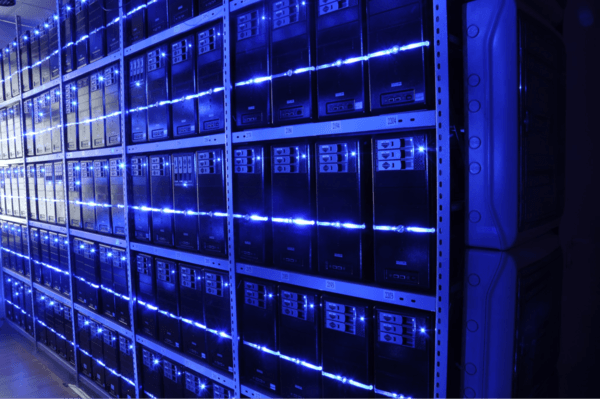 Why Hyper-Convergence Can Help Prevent or Save Data Center Mishaps
October 1, 2019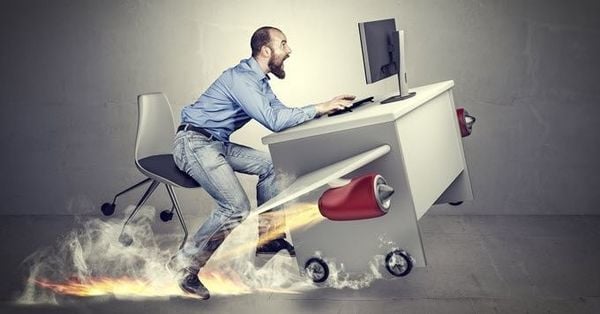 What Makes a Computer Fast?
October 3, 2019
Running a business demands continuous growth, engagement, and a robust digital presence. You need to work upon a smart plan that requires less investment and offers higher profits. 
Also, as the competition in the market is on the hike, it becomes necessary for a business to rely on some trusted Artificial intelligence development company to offer something extra-ordinary to their customers to grab their attention and turn them into leads.
One such technology trend on which businesses have started relying is – Chatbots. Chatbots have been a buzz for a long time now. Major industry leaders, including- Marriott, Coca-Cola, H&M, and Sephora have started experiencing good returns while implementing Chatbots. 
Wondering why there is a sudden demand for Chatbots all over the market? Why have Chatbots become so popular amongst major businesses? Let's get a better idea!
What Are Chatbots?
Although Chatbots have resisted for decades, enterprises have recently started to realize its true potential- how it can even benefit businesses apart from being a robot. In simple words, a chatbot is an AI-powered service that interacts with users through the chat interface. They are designed in a way that when they chat, the chat seems similar to a human conversation- totally interactive, realistic, and offering solutions to what users are looking for.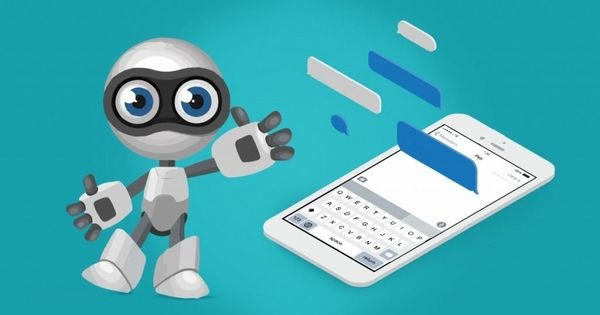 From messaging apps, business websites to our favorite online e-commerce store, we can find Chatbots almost everywhere these days. An uncountable number of businesses are investing in Chatbots and AI technology to deliver better customer experience and get better ROI results. Can't believe it? Have a look at a few stats:
As per a

Gartner report

, by 2020, 25% of customer service operations will be managed and operated by virtual assistants.

As per Statista reports, the chatbot market is estimated to reach

1.25 billion US dollars

by 2025.
Why Businesses Need AI & Chatbots?
We can't state that chatbot will be the next big thing because its already proving its power in today's date-proving its influence in major industry segments in today's time. The rate of businesses relying on Chatbots is expanding rapidly, and more and more enterprises are planning to make a move in the chatbot development industry.
When most of the businesses are incorporating AI and chatbot into their business architecture, why are you missing the chance? In fact, by 2020, around 80% of enterprises are going to have a chatbot, so let's not waste time and know the top reasons how businesses can benefit out of AI and Chatbots:
Time-saving Approach: The top benefit of going for Chatbots is the time-saving solution. So, whenever a person is visiting your website, instead of reaching out to your customer staff, the chatbot will instantly respond to your customer with automated replies. On the other hand, relying on manual staff requires time to answer the customer queries, and they even can't stay available 24/7, but bots do. So, if you have a chatbot for your business, users no more have to wait for hours or even days to get an answer to their query, the chatbot will get back to them in no time and clear their questions with suitable solutions.
Cost-cutting Solution: What do you do to offer customer support services to your users? Hire a custom support team that usually has more than 20 people depending on your company size and other parameters. Right? This involves providing more resources, hardware, costs to pay them, and a lot more. Relying on a chatbot directly cuts all these expenses and operates seamlessly to assist the customers. 
Upgraded Customer Satisfaction Level:  Humans get tired, they need rest, and they can't work 24/7, but Chatbots can- this is the major point why Chatbots are preferable in recent time. Also, as people nowadays demand results instantly, they won't wait if you are taking time while responding. Instead, they'll switch to some other vendors. So, relying on a chatbot can keep you on the safer side as you are offering your customers with an instant response, clear their queries, helping them find the services they are looking for, and suggesting the best options as per their interest areas.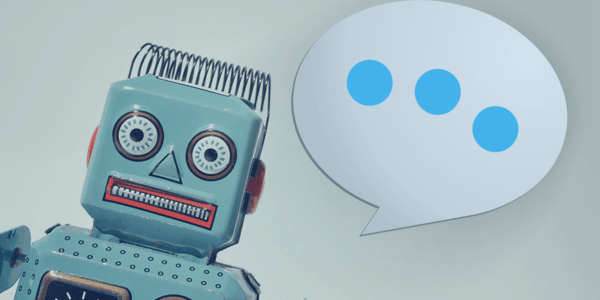 Stronger customer base=Better ROI: Remember, if you are offering an on-time response to your customers with suitable answers, there are 99% chances that he'll proceed with your services for a more extended period and he will recommend your services to other people in his network. However, if you fail to get back to your customers on time, you will get in trouble soon.
Gain Customer Insights: Chatbots have proved to be a great tool to deliver a rich user experience. When Chatbots chat with a user, it not only gives relevant answers to the user, but even collects the information, analyzes it, and helps you in understanding the customer behavior,  their preferences, and interest areas which can help you in delivering better customer experience in future. This will even give you an idea about which products are being preferred by people, which all need modifications, and which products are getting complaints. So, you get a better marketing approach for your business.
Deal with Global Market: No matter your business is a global brand or a local brand, you'll encounter customers from different geographical areas who land up on your website. Your customer support staff needs to be aware of multiple languages to assist them, but Chatbots support multi-lingual functionality by default. So, Chatbots can efficiently tackle global clients and turn them into leads by offering suitable services.
Clearing the Dilemma!
The current misconception with the introduction of Chatbots is "Chatbots will automate everything and replace human's job."
However, this will not happen at all. 
Chatbots are here to reduce the burden of humans, offer them hassle-free operations, and help them with accurate decision making. It will minimize the human efforts and involvement, but one thing is for sure- Chatbots will not replace humans at any cost.
The Verdict
The chatbot revolution is enabling users to switch from complex websites, apps, and menus to simplified and feature-rich user interfaces on which customers can rely. Also, Chatbots have a long way to go in terms of business development- offering better user experience, offering better marketing strategies to businesses, and helping them attain better ROI results. With the evolution in machine learning, AI, and NLP technology, Chatbots are expected to deliver more surprising results in the coming years and leave users awestruck.