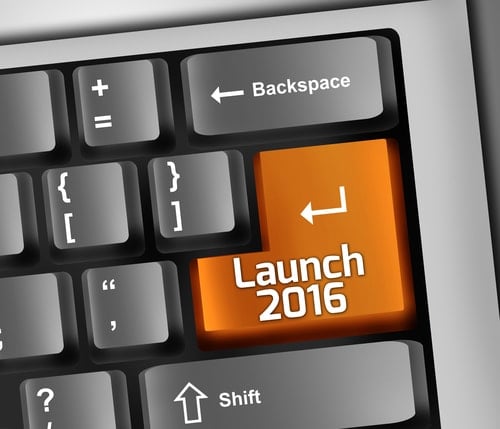 What Does Colocation Mean in 2016?
January 5, 2016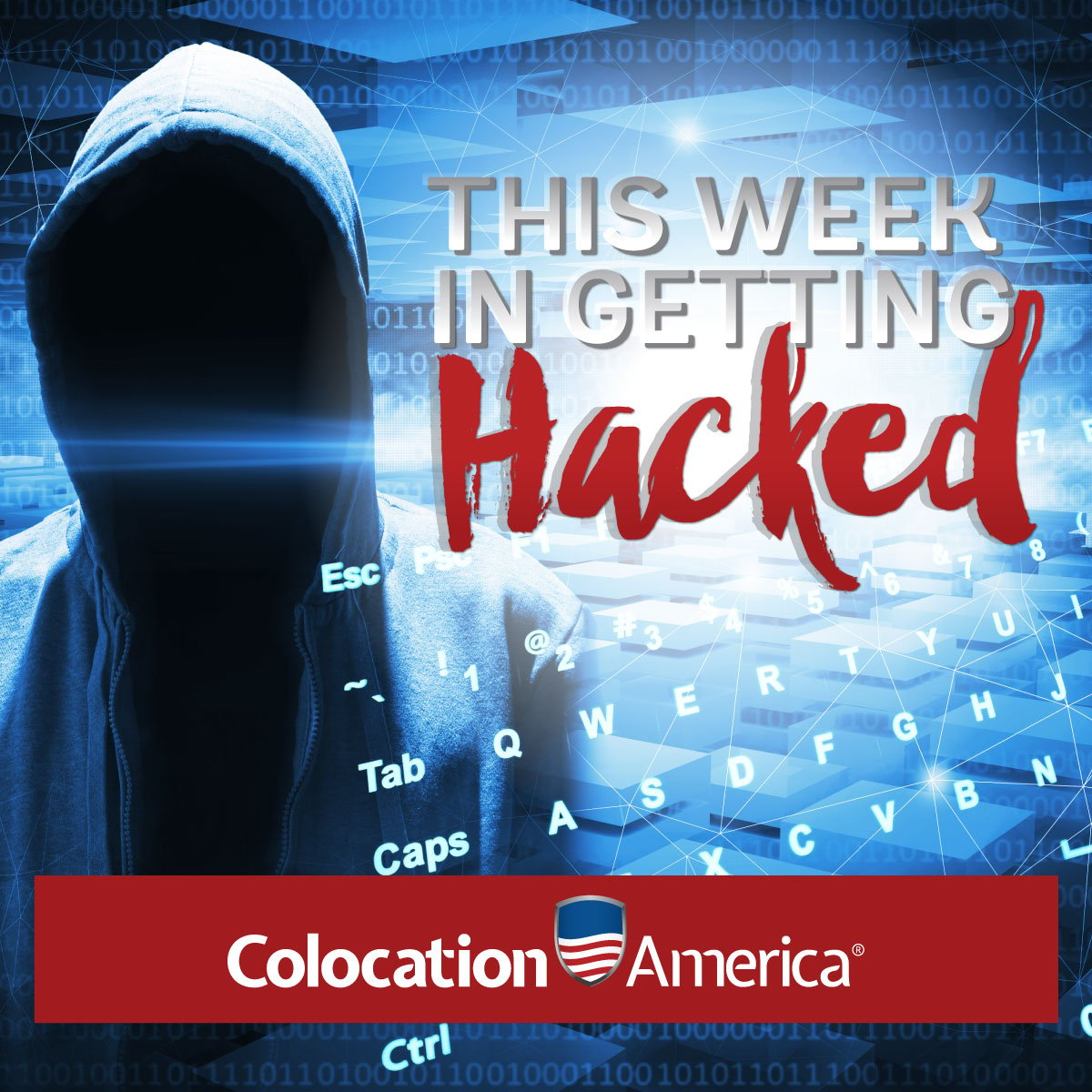 This Week in Getting Hacked: 2016 Cybersecurity Prediction
January 6, 2016
Get ready to have your mind blown:
Al Gore did not invent the Internet.
*Gasps*
While our innovator also did not invent the Internet, he has had more of an impact on it than the former Vice President/Manbearpig-hunter. In fact, without this great innovator you may have never navigated to this page in the first place.
Meet Sir Tim Berners-Lee, knighted inventor of the World Wide Web.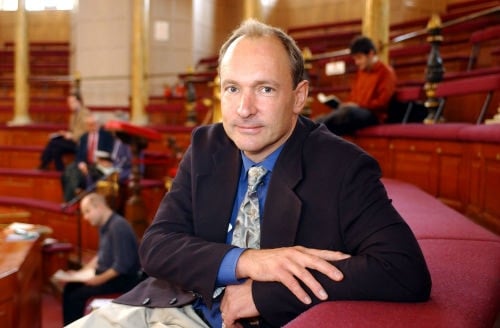 ---
How Sir Tim Berners-Lee Pioneered Web Browsing
Let's first start with giving Sir Berners-Lee his proper title: Sir Timothy John Berners-Lee OM KBE FRS FREng FRSA FBCS.
Go ahead, we'll give you some time to look all those titles up. This is one impressive man.
But he is best known for the invention of the World Wide Web in 1989. He proposed the idea for an information management system in March 1989 and was able to communicate through Hypertext Transfer Protocol (HTTP) in November 1989. Quite the impressive feat.
Like most great careers, Berners-Lee started off at the "bottom" by helping to create software for printers in the late 1970s. From there he moved to CERN in the early 1980s which is where he first proposed the concept of the World Wide Web.
But before he proposed that idea, his interests were in the concepts surrounding hypertext. He wanted to be able to share information on findings, research, etc. among researchers. This idea brought along his first World Wide Web prototype entitled ENQUIRE (which you can read more about here).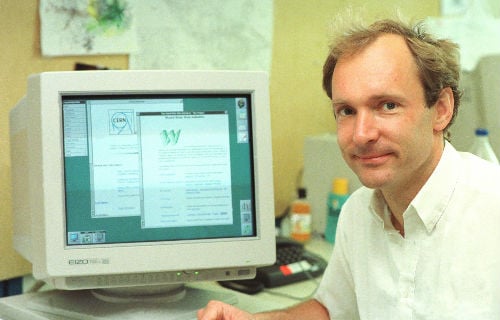 Fun Fact: In a Reddit AMA, Berners-Lee said that he never thought that kittens would be one of the main reasons people use the internet.
While the prototype was impressive, it was missing something. Berners-Lee left CERN to work for John Poole's Image Computer Systems, Ltd, where he gained valuable computer networking skills.
When he returned to CERN he was able to use the ideas in the ENQUIRE system, coupled with his newfound experience in networking to create the World Wide Web. He described how he got to this point in this interview with the Academy of Achievement:
"Most of the technology involved in the web, like the hypertext, like the Internet, multifont text objects, had all been designed already. I just had to put them together. It was a step of generalising, going to a higher level of abstraction, thinking about all the documentation systems out there as being possibly part of a larger imaginary documentation system."
---
What Was the First Web Browser/Server/Website?
From the World Wide Web and using the NeXTStep operating system, Berners-Lee created the first Web Browser and Web Editor, called WorldWideWeb (later named Nexus to avoid confusion between the software and the World Wide Web).
At the time WorldWideWeb was the only way to browse the Internet. Berners-Lee then used his software to create the first Web Server (CERN HTTPd).
The first website was then built at CERN and was put online August 6th 1991. Check it out: http://info.cern.ch/hypertext/WWW/TheProject.html.
The websites only function was to explain what the World Wide Web was and how you could use a Web Browser to set up a Web Server.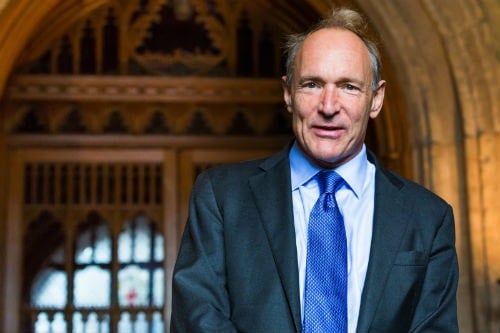 Fun Fact: Berners-Lee has stated that if he could do things differently he wouldn't have put the double slash (//) after http:, something which he states is unnecessary.
---
What Is Berners-Lee Currently Doing?
Currently Berners-Lee is one of the leading advocates for Net Neutrality.
Web Browsers today still have the same feel as when you first browsed the web as a child. There's an address bar, back button, refresh, etc. Certainly Web Browsing would have come around in one form or another, but who knows what it would have looked like.
Fun Fact: Other names Berners-Lee considered for the World Wide Web: Mine of Information, The Information Mine, and The Mesh.
Realizing the power and capability of the Internet as an information hub takes insight and drive that we all can appreciate. There are very few people who created something that nearly everyone on the planet uses daily. Sir Tim Berners-Lee is one of those people. He's our innovator of the week.