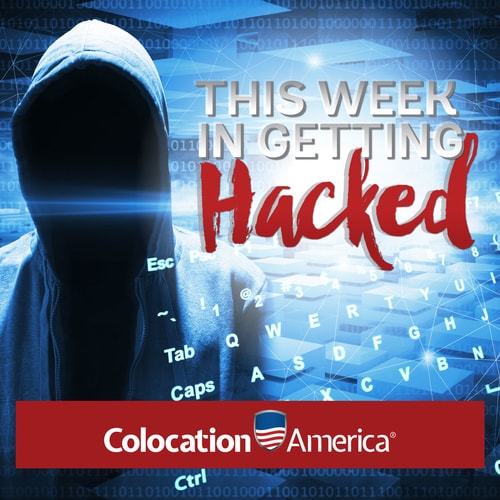 This Week in Getting Hacked: Coachella Goers
March 3, 2017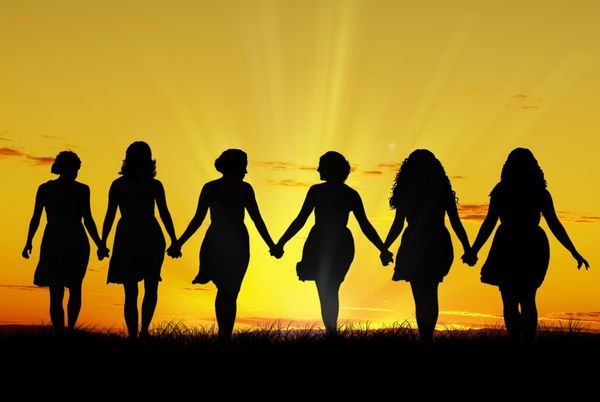 International Women's Day: A Glance of Solidarity for Equality
March 8, 2017
The 6th Annual Top 5 Most Influential Women in the Data Center Industry List
Over five years ago I embarked on a journey to find five influential women in the data center industry. Little did I know this journey was going to be, well, a long one.
But let's back up for a second.
To be honest, this idea came to me as a mere marketing ploy. At the time, we had just really started to try and interact with people online—you know, when brands stop yelling at you to buy things but instead become a friendly adviser. Anyways, to continue on with the story, I was looking for any way for our brand to engage with people in the industry (and, let's be real, potential clients).
With International Women's Day (IWD) right around the corner I thought to myself, "There is no better way to engage with my industry then to promote something positive around this awesome day" (or something like that). BAM! The idea for the Top 5 Most Influential Women in the Data Center Industry List was born.
Since then I have, easily, spent over a full day of my life researching and writing about the amazing women making a difference in my industry every day. Some of these women you have never heard of and some you have. Some of these women work for Fortune 100 companies and others work at companies that don't even have a Twitter account (no, really, look below). Heck, I'm sure some of these women may not even consider themselves an influential woman in the data center industry.
But one thing is certain, all the women I have had the pleasure of learning about are, truly, inspiring.
Each year as I sit back and sift through all the incredible women in the world with the unfortunate task of picking just five to honor, a quote by a very intelligent woman, one Melinda Gates, comes to mind: "A woman with a voice is by definition a strong woman. But the search to find that voice can be remarkably difficult."
And with that thought, I am pleased to announce this year's installment of the Top 5 Women in the Data Center Industry to celebrate International Women's Day 2017.
---
Kelly Shea, Global Sustainability Engineer for Data Centers for LinkedIn (@LinkedIn)
Shea is no stranger to sustainability projects. While attending school to achieve her MBA in Sustainable Enterprise, Shea worked at Symantec Corporation where she designed their first sustainability program. Her program lead Symantec to the top of the Carbon Disclosure Project (CDP) Leadership Index. Since then, Shea has been working at LinkedIn where, once again, she helped create their sustainability program.
More recently her program has helped LinkedIn and Digital Reality to earn the U.S. Environmental Protection Agency's (EPA's) ENERGY STAR® certification for their Richardson, Texas facility. Shea has also assisted LinkedIn in going international with their first international data center in Singapore. As far as spare time is concerned (like, is that even a thing), Shea can be found hanging with her husband and daughter in or helping out environmental non-profits
---
Diane Greene, Senior Vice President for Google (@Google)
Let's start out by saying that Greene has her own Wikipedia page. Drop mic, walk away. But in case you don't know who she is, let me break it down. Greene is currently the leader of Google's cloud businesses (plural is correct). Besides leading Google's cloud efforts, she is on the board of Alphabet (Google's parent company), Intuit, Khan Academy, and MIT. Before all this, Greene was the co-founder and CEO of VMware.
And before that? She was the co-founder and CEO of a low-bandwidth streaming video company, Vxtreme, that was bought by Microsoft. And even before that? She held some pretty rad engineering jobs including designing ships. No seriously, she has an M.S. in Naval Architecture and won a sailing championship among her many accomplishments.
---
Susan Bowen, Vice President and General Manager, EMEA for Cogeco Peer 1 (@CogecoPeer1)
Over a year ago Bowen was appointed the newly created role to assist Cogeco Peer 1 in reaching the European, Middle Eastern, and African markets. Based in the UK, Bowen is responsible for the strategic direction of the company in those regions. Prior to working at Cogeco Peer 1, she worked for Hewlett Packard Enterprise leading their UK and Ireland growth plan and SMB program.
With over 20 years' experience in the technology industry, Bowen has not only lead in the field but in encouraging more women to join it. At any given moment, you can find Bowen discussing the inspirational women in tech (one of the women she calls inspirational, Meg Whitman, made the first ever Top 5 Women list). Another unlikely connection to the Top 5 Women list, like the honoree above her, she loves being in the water and was a competitor swimmer in her youth.
---
Heather Dooley, Data Center Business Operations for Google Data Centers (@Google)
Remember DSL? So does Dooley who has been developing Internet infrastructure for nearly 20 years. Today, Dooley can be found coordinating strategic objectives and long-term plan for Google's global data center organization. As if that wasn't enough, Dooley leads program management for metrics and analytics, new products, documentation, and communications.
But before there was Google, there was private companies as well as tech giants like Microsoft and Earthlink. And besides all that there is her passion for developing opportunities for women in tech which includes being a member of 7×24 Exchange Women in Mission Critical Operations Committee (WiMCO).
---
Monika Grass, Consultant for Grass Consulting
Since 1984, Grass has been helping develop data centers all over Europe. She has worked some of the largest Internet associations and companies (Equinix to name one). More recently she has applied her expertise to eco's Datacenter Start Audit (DCSA) which provides a seal of approval for data centers around Europe. What has made her a force to be reckoned with is her understanding that there is always a consistent need for innovative approaches in the data center industry.
To drive this point, she created her own consulting firm, Grass Consulting, which focuses on data centers, IT-operations, concepts, and outsourcing. She is also the initiator of Grass Events which is enriching the data center world through forums and events. With so much focus on developing solutions, she is definitely a data center influencer.
---
---
Editor's Note: When trying to identify key players, many aspects were considered. To dwindle down the list I considered the company the women work for, their positions within the company and, of course my own opinion. Because of space and time allotted, corporate lawyers (general counsel), chief financial officers, marketing directors, and human resource directors were not included though their work is vital to the success of the company. The women included above are considered to have influence in the decision making process and the direction in which the company goes. It is important to note that the list was formed by acquiring readily available data via the internet and thus may be missing some key players who do not have their position listed on their company's website.