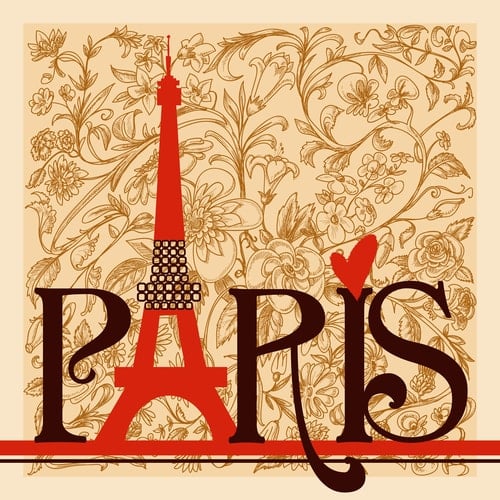 This Week in Getting Hacked: Let's Stop Killing People Already
November 18, 2015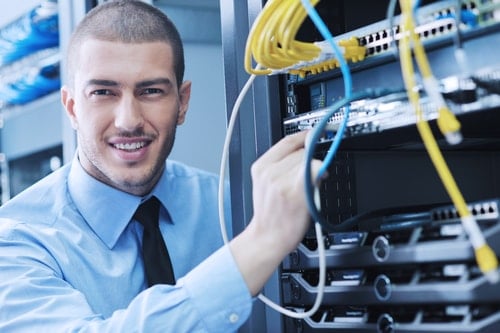 What Are the Benefits of Managed Data Center Services?
November 19, 2015
It's been awhile since we've written anything on the Search Engine Optimization (SEO) front and much has happened (and is speculated to happen) in the near future. So, as 2015 comes to a close, it's high time we review the SEO changes that happened this year and some best practices moving forward.
Because, hey, who doesn't want their website to be more visible?
For some basics if you're a beginner, check out this video by (former) Google SEO master, Matt Cutts:
Before we get started, it's always best practice to review The Periodic Table Of SEO Success Factors, used with permission:
---
What Google Algorithms Went Live in 2015?
2015, SEO-wise, started out rather slowly but then a big announcement was dropped that would change the way the mobile web will look for the future. Google also refreshed its Panda algorithm (which we all love). Let's get into a little more detail.
Unnamed Update — February 4, 2015
This update at the beginning of the year is unnamed because it was unannounced. However, SEO-heads and webmasters around the world noticed some interesting ebbs and flows in their ranking reports despite nothing really changing or coming from the mouth of Google itself. The fluctuations were rumored to headed by e-commerce related algorithms, but some also speculated that it was a slight preparation for the next big update "Mobilegeddon."
"Mobilegeddon" — April 22, 2015
On of the largest and certainly one of the most impactful SEO changes in recent memory, Google announced that mobile rankings would rely on the mobile-rendering (or mobile-friendliness) of a webpage. Therefore, if your webpage was great on a computer, but had trouble rendering or annoying characteristics (like lots of side-scrolling or large images that took forever to load) Google would penalize your site on their mobile rankings.
This was a major update that affected many websites and forced them to make the necessary changes to their mobile site. This SEO update was great from a User Experience (UX) perspective, but caused an awful lot of headaches for webmasters.
Luckily those headaches never had time to mature into full-blown migraines because Google was nice enough to pre-announce this algorithm to give webmasters the time they needed to make their sites mobile-friendly.
Google even added a nice little indicator on their Search Engine Results Page (SERP) to tell the user if a website was mobile-friendly or not:
Quality Update — May 3, 2015
This is one of those SEO algorithm updates that occur every year that polishes up the web. While no specifics were announced, Google did acknowledge that an algorithm update did take place.
Panda 4.2 (#28) — July 17, 2015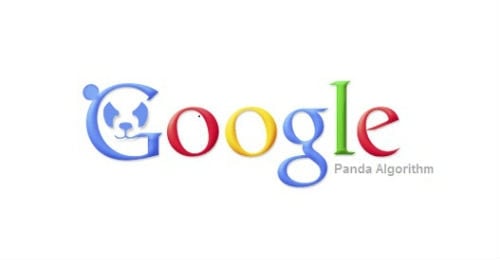 Everyone loves Panda because everyone loves great content. I'm speaking, of course, from the side of the consumer. As for SEOs and webmasters, things were a little different. Many (and I mean tons) of websites got affected by this update.
The core of this update took into consideration the quality of the content on your site. If you had thin content with the sole purpose of getting people to "click" to your site (i.e. clickbait), your site got dinged with a Panda penalty and spiraled down the SERP into oblivion.
Of course, many knew this update was coming and shored up their site in preparation, but those that didn't saw a vast decline in traffic (and, in many cases, money). Google likes great, thoughtful content with the purpose of engagement, not clicks. That's the reason for Panda and the reason it's one of the largest ranking algorithms out there.
Panda is still rolling out so many more sites could potentially be affected and see a plummet in their rankings. Don't think you're out of the hot water just yet.
RankBrain — October 26, 2015
RankBrain is part of Google's Hummingbird ranking algorithm. It's just one of the ranking tools used to power Hummingbird.
RankBrain is the 3rd most influential ranking factor and that's impressive because it's a machine learning algorithm. It learns on the flow and, thus, can decipher and sort through the mess much faster than an algorithm that compiles data and then decides what to do with it. Not much is known about RankBrain as of right now, but apparently it's been active since the Spring and will be here for the foreseeable future.
That's it for 2015. If there's anything more that Google announces this year we'll update this blog and let you know!
Speaking of, what do we know, or think we know, Google is planning next?
---
What Is Google Planning next in the SEO World?
There is already much chatter about what Google is planning next in the SEO hemisphere. Some major changes are waiting to be released, and some smaller changes are being rumored. What's the skinny?
Penguin — by 2016
Penguin is Google's link algorithm designed to catch websites who link-spam or have links from disreputable websites, have spammy links on other websites, etc. Scraping around the internet for these links is a painstaking project and many SEOs and webmasters absolutely despise Penguin updates.
And apparently there's a big one coming by the end of the year. So, clean up your links.
Optimizing for Mobile Voice Searching
"OK, Google," and "Hey, Siri," are phrases that are becoming more and more popular as we talk-to-text features become more accurate. It's much easier to speak your question than it is to open your phone and type it—and then, god forbid, read the answer. It's much easier to hear the question answered to you so you can multitask on something else.
This speculated update ties back into Hummingbird. The more Hummingbird-friendly your website is, the more likely Google will scrape it for mobile voice searching. This is an interesting update, if it comes to pass, which should yield great results.
Data, Data, Data
Engagement on your website is something that Google loves. The more social shares and comments the better, right? This leads way to discussion and people sure do love their opinions.
Well, Google is trying to take this a few steps further by asking websites to collect data and do studies.
Why? Well, that's because the more catered your website is to a specific audience, the better.
Let's not be shy here, Google already knows more about us than we probably know about ourselves. They already have a pretty educated guess on your age, race, religion, etc. So if they can cater their SERPs to give you information you'd be interested in based on these factors, then the internet will be a better place.
All of these algorithms and updates are intended to not only scrape the data of mankind, but to offer the user a better web-experience. If rolled out correctly and followed by webmasters, then the Internet has a real chance to be cleaned up.
There are certainly more possible updates for the end of 2015 and into 2016 and you can find those out there on the internet somewhere I'm sure. As for now stay tuned to our blog to keep up to date with the latest and best SEO practices, news, and updates.
What's do you think of Google's SEO practices? Do you think they help or hurt the internet as a whole? Comment below and let's get a discussion going! (This totally isn't because engagement is an SEO factor… ok, maybe it is).