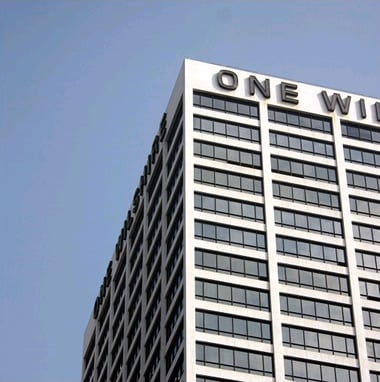 Why invest in corporate property management software?
February 20, 2013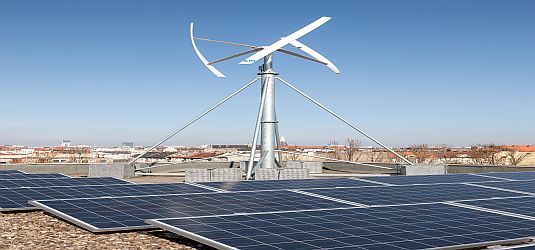 Data Center Energy Consumption: What Are Demand Response Programs
February 21, 2013
Hey, Mac people need dedicated servers too. Our Blog director catches up with a Mac Mini Colocation provider.
Every so often, a unique company comes along to offer something that others don't. In this case, it's the wonderful folks over at MacMiniColos.com, who specialize in Mac Mini Colocation. Recently, we caught up with the owner from MacMiniColo for a little Q&A interview. Finally, a dedicated server company that caters to Mac people. For the purposes of brand awareness we'll simply refer to our interviewee as MacMiniColos.
James: Good afternoon sir, thanks for taking the time to speak with us. Tell us a little about yourself; where are your facilities located, where are you based out of?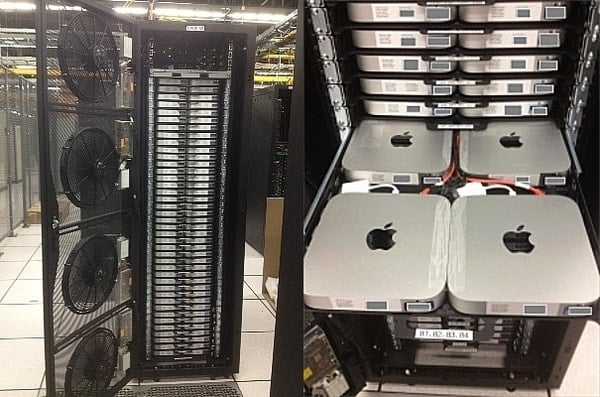 MacMiniColos: We're based in Nevada but our data centers are located in Ashburn Virginia and Phoenix Arizona. Whichever location works best for our customer. We can set them up in whichever facility they choose.
James: So you specialize in Mac Mini Colocation and dedicated or shared servers for the Mac crowd. When did you get started and what made you realize the niche?
MacMiniColos: We've been acquiring the infrastructure for quite some time but officially launched in October 2012. Another company we own develops software for use on the Apple OS. I noticed there was a need in the marketplace for dedicated servers, Mac OS X and Lion Server to be specific. We just took advantage because we had already worked closely in a similar market.
James: So you're a new company with a specific niche. Why specialize in dedicated servers? More specifically, why would one want to utilize a Mac Mini as a server?

MacMiniColos: The Mac Mini is a unique machine when utilized as both a shared or dedicated server. As we stated earlier, we already have the technical expertise and know these machines in and out. We also have plenty of these machines sitting around so we can offer an entire machine to just one customer for significantly less than what other companies charge. We'll give them a dedicated server for not much more than a shared server.
Why deploy a Mac Mini as a server? It's simple really; traditional colocation doesn't specify exactly what types of machines you have to use. There a lot of people who need to run Mac OS X. It's cost effective, powerful. Geared towards a MAC person who needs to run it as a server or geared to persons who likes running Mac based Applications. Selling point: People who need that MAC. They don't consume a lot of power and we are affordable; much more cost effective.
James: What areas does the Mac Mini excel at? Who is your market? What types of people does it appeal to?
MacMiniColos: Our services appeal to iPhone or iPad app developers that need a solid environment to test on. For app developers, once they are approved by the app store (Apple) they're going to need a Mac Mini dedicated. Distribution wise, an application that's 10mbs in size, if you put it on a server and you need to distribute you are on my 10 gigabyte port, which is way faster than your standard network connection. 10 gig is for upload/download. We cap everyone off at 10 gigabytes as to keep things even and not over-promise and under deliver on the bandwidth front.
James: So what's the setup like in your data center? Those Mac Mini's are small, can you stuff a lot of them in just one rack?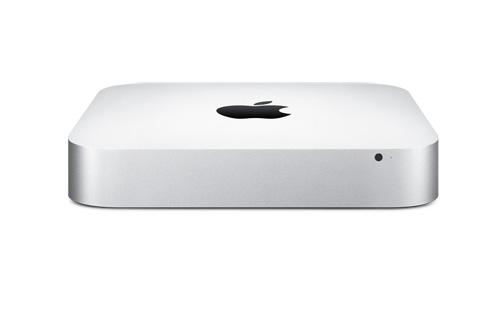 MacMiniColos: Two Mac Mini's per U, Two racks, two Cisco stitches, the second rack we can fit about 80 machines per rack. The power consumption is very low on these machines.
We can split the power between the two racks. Dual a/b redundant circuits . Most facilities run two receptacles (two power strips) but with have four receptacles.
Our competitors are into offering more of a budget type setup (not state of the art). Coming back to having the infrastructure in place, we are overly redundant but like having extra power options.
James: Apple created the interface to cater to the user. Is the OS the same on a Mac Mini? Do you have to run Mac Server OS X?
MacMiniColos: Right now we are running Snow Lion 10.7 or Server OS X. If customers send us their personal machine then they can run whatever they like. We just plug them in but after that they manage it themselves just like a traditional colocation customer would.
James: Aside from Mac mini Colocation, what other types of services do you offer.
MacMiniColos: At the moment we are focused on offering dedicated servers, specifically colocation of Mac Minis, although we do offer shared dedicated servers as well.
James: Because of its compact size, is the Mac Mini easier to manage than a traditional dedicated server?
MacMiniColos: Yes, I don't have too much familiarity with other machines, but I think that the biggest selling point is having the requirement.
James: Obviously, you're a Mac guy. Do you think Mac's are often overlooked in the business world? They do pack a punch and seem like they are cheaper to maintain. Is there any reason why anyone wouldn't want a to run a Mac Mini as a server?
MacMiniColos: I believe that in our time we will see Microsoft go out of business and that Mac's will take over 80 percent of the marketplace.
James: Couldn't have said it any better myself. Thanks for taking the time to speak with us. Best of luck on your endeavors.
MacMiniColos: Our pleasure!

Concluding Thoughts:
For app developers, startups or Mac aficionado looking to utilize a Mac OS in a dedicated server environment MacMiniColos.com is definitely worth checking out.
In a world of PC's it's refreshing to know that Mac buffs like MacMiniColos exist. Now, Apple folks have an affordable, powerful option when it comes to meeting their colocation needs. Long live the legacy of Steven Jobs.