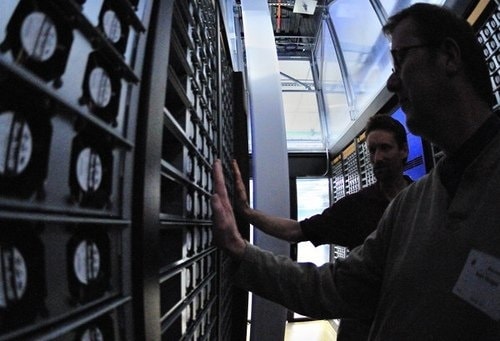 A Guide to Choosing Your Data Center Host
January 7, 2014

Infographic: The True Cost of Data Center Downtime
January 9, 2014
Recent developments at the CES (consumer electronics show) show in Las Vegas suggest that next generation cars will be more smart-phone friendly. Is this really a good thing?
First came the CB radio, then came the car-phone, and now we have smart-phone integration in nearly every high-end automobile. What's next? Driverless cars (SHHH, don't say it)? Truth is, Audi and Tesla are up to just about all of the above (with the exception of the CB radio) – but don't let that stop you from texting on your phone while driving.
Recent developments at the Consumer Electronics Show (CES) in Las Vegas confirm that Tesla and Audi are working together to bring internet connectivity to cars. Now you can get your Facebook updates read aloud to you while sitting in traffic.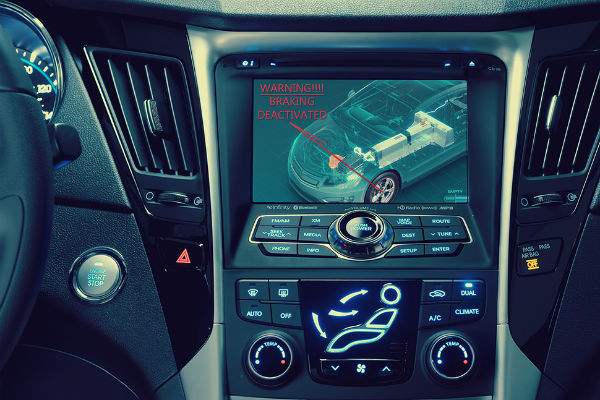 Cool sentiment, but the roads we currently drive on provide enough distractions to seriously decrease average life expectancy. Sounds like a better "infotainment" experience to be honest but does internet connectivity in cars pose a threat to safety?
Internet coming soon to a vehicle near you
According to ZDNet, 60 percent of vehicles will be internet enabled by 2025, so like or not internet connectivity will be coming soon to a vehicle near you. Despite the distraction, one must fight the need to update their Facebook status while navigating through city traffic.
I suppose that doesn't mean you will look down at your smart-phone typing away instead of keeping your eyes on the road. I digress. The experts argue however, that the opposite will be true – that connected blue-tooth enabled devices will make things safer for us. In that case, hopefully Siri gets her act together – at least well enough to understand slang and regional dialects.
I won't argue that Internet connectivity in cars will inevitably make our lives easier, so long as we learn to not be distracted when we drive. I suppose driverless cars (gasp) will take care of all that for us, allowing us to sit back and enjoy the ride. Frankly, and as a car enthusiast, I find that notion rather appalling. Alas, there is a downside to connected cars after-all.
Hacked, not car-jacked
Like most things connected to the Internet, cars will soon be subject to malicious attacks. Imagine how scary that could become; just sitting pretty surfing the net in your driverless car while some car-jacker steers you closer to danger. Get the picture? I'll level with you though. Is there any-way to prevent car-jack hacks? Perhaps, but then again such a crime doesn't exist, yet. What's your take on it? Is it a good thing that more than half of all cars on the road will be connected to the Internet by 2025? Leave a comment in the section below.