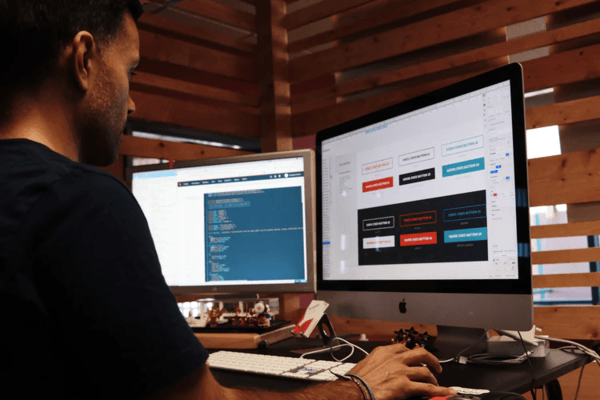 How Your Web Hosting Service Affects Your Website
June 11, 2019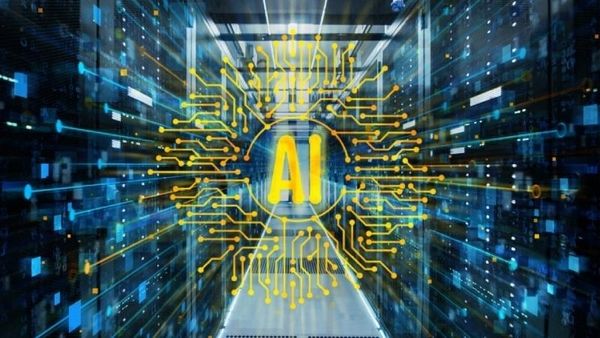 Touching on the Practical Side of AI in the Data Center
June 13, 2019
Everyone can use a little help from a designated professional. When it comes to managing the different aspects of your business, an IT consultant can help with many different facets. As a small business owner (or medium-sized business owner), you are in charge of all aspects of your business. You may have to tend to many different things you would rather not have to. This may include, being the administrator, salesperson, marketing lead, and even in charge of Information Technology (IT). Taking one or more of these jobs that don't quite relate directly to your business can help you focus on the things that matter most. Hiring an IT Consultant can be beneficial to your business, but finding one can be a task in its own.
What Is IT Consulting?
An IT Consultant on their own wears many different hats and handles many various tasks for a business. An IT Consultant strategizes, makes decisions, and implements plans to resolve any technology challenges a business can be going through. Also, IT Consultants does all of this with your specific business situation and needs in mind.
A more significant business usually has a Chief Information Officer (CIO) to handle all things information and technology related within a company. There are some significant differences between an IT Consultant and a CIO. Traditionally, IT Consultant/Director focuses on day-to-day operations, while the CIO focuses on strategy and leadership. If your company is a larger company, there is a possibility that you have both an IT Director and a CIO. In this case, an IT director will report to the CIO.
If you have a small to medium-sized business, a good IT consultant can take care of all of the above. A Virtual CIO (vCIO) is precisely what it sounds like; it's an Information Officer that helps you virtually with anything that a physically present CIO will handle. A vCIO can help with the same duties and take care of the same functions as a conventional CIO. This includes strategic planning for specific IT goals, planning a budget for IT needs, and examining and modifying businesses and technology changes.
Why Your Company Needs a vCIO?
As your business grows, the need for a CIO will be more evident (especially if you are looking to continue to grow). Having a CIO will give your company the IT expertise and leadership that is much needed in the technology industry. They can develop a technology roadmap and help you plan for what new technologies your company should be investing in. They will also recommend the best new and enhanced technology to make sure your company is ahead of the curve. They will formulate strategic IT goals for your company giving your information technology department a concrete plan. They will review and maintain all infrastructures involved with IT. Also, they will manage all vendors associated with IT.  Having a strategy and planning for these events will save your business money in the long run. Not having a CIO can potentially lead to more money spent fixing these problems.
While your business will benefit from a CIO, the cost for one may not entirely be in your budget or business plan. Most likely, they will cost your company a six-figure salary. This is where a vCIO can be the answer. A vCIO can help give your company and offer the same benefits without the extraordinary price tag of a traditional CIO. You can also benefit from using a vCIO full-time or as needed, which can give you the flexibility required for a growing business.
What Are IT Managed Services?
Outsourcing specific tasks can make your business more productive with the things that genuinely do your business what it is. Managed services are the practice of consciously outsourcing particular processes and functions to improve operations and cut expenses. One aspect of a managed service is Hyperconvergence.
Hyperconvergence is an IT package that helps deliver simplicity and flexibility to the customer. Combining storage, computing, and networking into a single system reduces data center complexity. Having one entity being in charge of all of these things can make things simple and easy for your business. Hyperconvergence also increases scalability and profitability for your business. A hyper-converged environment is made easy by not allowing the components to be separated like a converged infrastructure. Organizations and businesses can quickly expand by implementing additional modules.
Another aspect under the scope of IT Managed Services is Remote Monitoring. Also known as network management, remote monitoring is software managed by IT service providers and clients to access and monitor servers from anywhere in the world. Remote monitoring is a crucial part of IT managed services because it allows professionals to maintain your servers remotely to ensure you are running efficiently 100% of the time.
Why Are Managed Services Crucial for Your Business?
In the same vein as a vCIO, outsourcing these aspects of your business can save your company money in the long run. Planning and strategizing, so problems don't can be very beneficial. You can end up spending more money by fixing a question that you could have avoided by preparing for them instead. Setting aside a budget for managed services can save you time, money, and stress in the future.
Having the right managed service or IT professional(s) is critical to your business. IT does many things for your business. IT has to understand your specific business needs and processes and design information systems that support and project those needs.
IT has to do complicated cost and risk analysis to know when you should be spending, and when to be saving. IT has to understand your business, and its finances, to know what systems will benefit you best.
IT handles the most critical aspects of security for your business. IT oversees much of the most vital business purchasing. IT has to protect the company from salespeople and marketing. IT has to apply math and logic to business processes; take that which is conceptual and make it real.
IT must also combine sweeping technical and business knowledge and apply it current, real-world market products and techniques. IT forms the core of our businesses, it builds our infrastructures, it keeps us safe, and it is involved in every aspect of the business.
With this in mind, choosing the right managed service provider, or IT consultant is crucial.
What to Look for in a Managed Service Provider
Certain data management providers can offer your business a one-stop shop for all your needs, including certain managed services. Service providers can offer different bundles that can be beneficial advantageous to your business. If you are in the market for a managed services provider, there are a couple of things you should look out for. Managed services and IT consulting could potentially include call handling, help desk, engineering, help with administration, and operation needs. If you need managed services or IT business consulting, there are service providers that can offer you everything you need as a part of one convenient bundle.
Conclusion
If you are a small to medium-sized businesses in need of some help when it comes to information technology, knowing when to outsource is crucial. Using a managed service can help you focus on your core business. This will allow your company to grow in the way that matters most, while not letting the logistics of running your company fail from lack of attention. Managed services and IT consulting can give you the resources you have been longing for, so you can get back to handling the everyday business operations.