Big companies need big software for big data.
Big data, "Big Table" and now big collaboration.  Facebook, Google, Twitter and LinkedIn went all 'Avengers' on everyone and teamed up to develop a new database based off the MySQL database program called WebScaleSQL—built only for large scale web companies.  See, even competitors can come together for the greater good.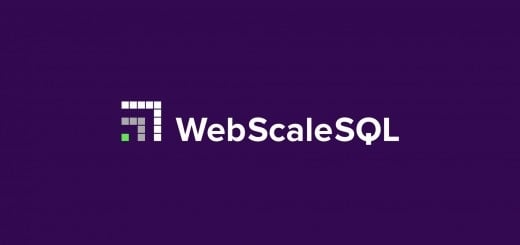 WebScaleSQL development
Big data requires big databases housed on big racks of servers inside big data centers.  Makes sense.  So you need a database program that can work well across multiple servers inside multiple data centers, which is why all the web giants got together and developed WebScaleSQL—a specially built version of the MySQL database that is easily scalable for large web companies.  You know, the kind that would need to house the data of over 1 billion members, tons of search data, information on your entire web life, name of your first born, etc.
The project, despite being headed by some major players, is totally open-sourced which allows the program to be shared and customized by each individual user.  Developers from Twitter, Facebook, Google, and LinkedIn would develop and add code to the program to be reviewed by another company's developer, and then if both parties agreed upon it, it was added as a feature.   The attraction of open-sourcing allows for developers—even if they don't like a particular feature that another developer has added—to keep certain features that pertain to their specific business or needs.
Essentially, Twitter's version of the WebScaleSQL will be different from LinkedIn's and so on.  But at least having that initial program is important for large scale companies that need to spread databases out across multiple machines in multiple facilities.
The best part about the whole thing is that they plan on releasing their coding and features of WebScaleSQL to the MySQL community as a whole, elevating that product with new ideas and features from some of the top tech companies.
[Wired]