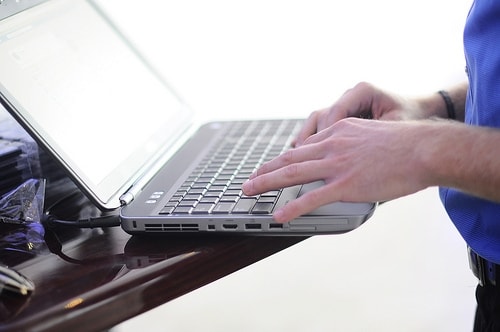 6 Reasons Work Computers Get Viruses
February 5, 2014
WebSlam Helps Students and Non-Profits with Web Design
February 7, 2014
The Winter Olympics and technology are a better team than any 2 man luge…
The Winter Olympics in Sochi, Russia are right around the corner, and despite not being able to flush toilet paper in toilets, people are still extremely excited (I guess, maybe?) to take in the spectacle of the Olympics.  Technology is playing a huge role in this year's games, not only in streaming the events live and on-demand, but in the technology used by the athletes to gain advantages, and the network that will keep Sochi connected during the 14 days.   Oh, and because your devices will probably get hacked almost immediately, too.  Forgot about that one—oops!

Technology and the Winter Olympics
Streaming
Being able to watch the games is one of the more difficult aspects of the 14 day Olympics, especially when they are held in different time zones.  For instance, I'm a hockey fan, so if I wanted to watch my USA Hockey team's preliminary games, I'd have to wake up at 4 a.m.  Not happening.  Luckily, NBC will be using a combination of televised events, their Olympic website, mobile and apps to deliver over 1,500 hours of Olympic coverage.  The only catch is that you need a cable subscription to watch (but if you're a cord cutter, let's be honest, you know someone with a cable subscription).  Much like the Summer Olympics, NBC will be condensing highlights each night in prime time, as well as replaying major events in their entirety.  For our Canadian and UK friends, the CBC and BBC are offering their own streaming services, which US users can bypass with a VPN.
Athletics
You go to the Olympics to win and to represent your country to the best of your abilities.  Winning the most gold medals is a big deal to some, who want to have a good showing at the Olympics to assert their physical dominance over lesser countries (USA!  USA!  USA!).  Technology is making its way into the games through apps like Coach's Eye which allow the taking of detailed footage of athletes to help with form and other aspects of their game.  Speedskaters this year will be wearing specialized suits that lessen friction and wind resistance through advanced clothing technology developed by Under Armour and Lockheed Martin.  BMW is getting in on the action by developing bobsleds for the American team that improves aerodynamics by reducing weight and increasing durability and maneuverability.  Canada is getting in on the game with their Own the Podium program, which uses sports science to improve their athletes' performance and has helped gain a bunch of medals in past summer and winter games.
Networking
Oh, man.  This is a biggie.  This network is going to be HUGE.  5,500 Olympic athletes, 25,000 volunteers and over 75,000 spectators will be in and around Sochi every day—that's a lot of people which means a lot of bandwidth.  One of the biggest obstacles isn't the amount of people (small cities have Wi-Fi connections that can handle this amount of people), but what devices and how many devices will be connecting to the network.  Not counting the infrastructures that will be using the network bandwidth for broadcasting or the events themselves needing the bandwidth for replays/judging/scorekeeping and the like, reporters frequently use any combination of laptop, tablet and phone to do their job.  Add that to spectators who carry more than one device with them and you've got to have one hell of a strong and resilient network.
Speaking of the network, remember how I mentioned up top that it's almost a guarantee that you'll get hacked?  Yeah, that's definitely going to happen.  NBC News did a report—they brought some dummy devices over, loaded with a bunch of fake info and logged into the network and well…they all got hacked within minutes.  So you know, just be really careful if you happen to be over there and using your devices.  Turns out, you're not safe anywhere:  events, your hotel room, your hotel lobby, your unfinished hotel lobby, the bathrooms you share with others and have to throw toilet paper into a trash bin, or wherever.
But hey, let's enjoy these Olympics because the spectacle far outweighs any obstacles.  And because Olympic hockey is amazing.