On this installment of our FAQ in Technology, we'll be doing something a little different and discussing some new technologies that aren't as frequently reviewed. "Not-so-Frequently Asked Questions in Technology" if you will. These are some of the most intriguing new technologies that can potentially have a huge impact on the way we live.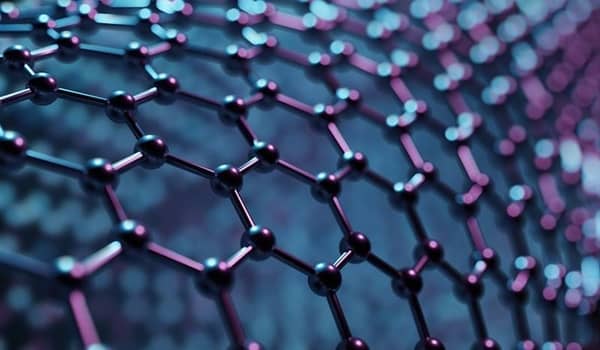 What Is Nanotechnology?
Nanotechnology looks to be one of the technologies that could revolutionize many different industries. The nanotech we're referring to isn't the Tony Stark and Wakandan technology found in the Marvel Cinematic Universe, but not so far off as one might think.
Nanotechnology is the technology that deals with dimensions on the nanometer scale, which includes the manipulation of individual atoms and molecules. Today, nanotechnology is already helping advance and modernize technologies in various industries including medicine, energy, information technology, food safety, environmental science, and even homeland security.
One example of nanotechnology in action is the new solar panel film that has been developed by Nanosys. These solar panel films incorporate nanoparticles making a lightweight flexible solar cell.
Applied in the world's current technologies, nanotechnology could make devices flexible, foldable, stretchable, bendable, and even rollable. This could potentially change the way our smartphones, tablets, and other things are in the future. Applied in energy applications, nanotechnology could help improve efficiency. Looking deeper into the various atoms and molecules could potentially change how we see technology in the future.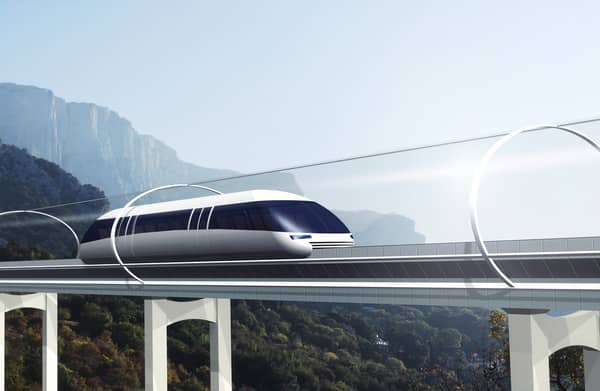 What Is a Vacuum Tube Train?
A vacuum tube train is a method of transportation that uses the concept of the magnetic linear movement of an object within a vacuum tube. At take-off, the air is pumped out and once again reestablishing the vacuum so the train can move forward. This may not sound like much not technology is happening here, but a vacuum tube train could travel at speeds up to 760 mph. One of the reasons this is possible is the lack of friction because trains are technically hovering within the tube.
What was once just a concept in 2013, is now a reality with SpaceX's Virgin Hyperloop. In 2020, the first human passengers traveled 100 mph down Hyperloop's track. The test track located 30 minutes outside of Las Vegas, Nevada, runs 500 meters long and is 3.3 meters in diameter.
Vacuum tube train technology could revolutionize the way we travel. These trains could not only connect multiple states in the US, but they could potentially connect multiple countries around the world. The Virgin Hyperloop is 100% electric and can draw power from any available energy source along the route. This would not only save fossil fuels, but it could be a more efficient way of traveling.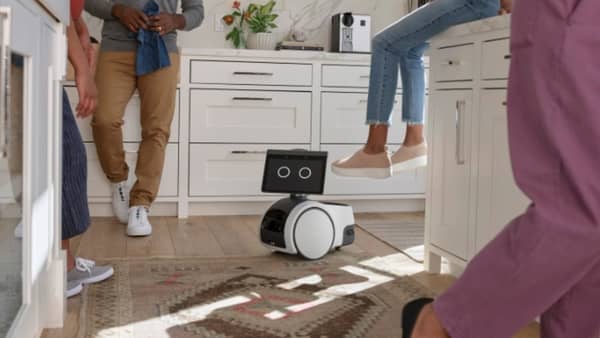 Are Smart Autonomous Robots the Future?
Smart connected devices are already playing a large part in our everyday lives. Many people rely on smart technology including smartphones, smart vehicles, smart thermostats, smart doorbells, smart locks, smart refrigerators, tablets, smartwatches, smart bands, and more. All of these items look to make things more convenient and efficient for their users.
The latest smart connected device has been introduced by the makers of Alexa. Amazon's new autonomous robot, named Astro, looks to do everything users wish Alexa could do. Astro can still play music and podcasts, check on the house and the people inside of it, make regular calls and video calls, send messages, set timers and alarms, and more. But it can move around and check the surroundings. It looks like a tablet with built-in wheels and uses what is called Intelligent Motion to navigate its surroundings. It can also be integrated with a Ring security system.
While there are mixed reviews over the new Amazon Astro autonomous robot, it seems that smart robots will certainly be a part of our future. Smart robots are even being applied to make safeguard data centers. The data center company, Switch, released its fully autonomous robot security system to help secure data center operations. This security robot has 360-degree cameras, heat sensors that can scan visitors can climb curbs and stairs, and monitor both inside and outside a data center's premises. With all of these new smart robotic innovations, it seems that smart robots will be an important technology in our future.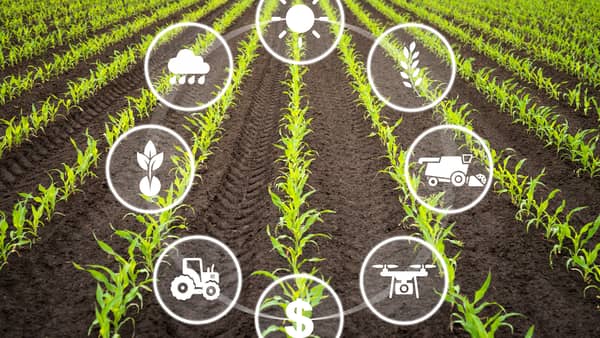 How Else Can the Internet of Things Be Useful?
The Internet of Things is a significant part of modern technology, so we have covered many of its uses in our modern world. For a quick refresher and recap, the Internet of Things or IoT is a system of interconnected objects and devices that work with one another to make things more convenient. IoT is currently being applied in the use of wearable, health, traffic monitoring, smart devices, and more. But there are additional uses of IoT that can aren't as obvious. Many of us use smartphones, smart home devices, and other examples of IoT in our everyday lives.
IoT is now being used in the agriculture industry to increase food production. What is called "Smart Farming", IoT solutions are applied to a system that helps monitor crops with the use of sensors. These sensors help monitor temperature, light, crop health, humidity, soil moisture, and more. IoT in Smart Farming can also automate irrigation systems to make things easier for farmers. This can be done remotely from almost anywhere in the world and will help with the problem of food waste. While IoT may not completely take the place of farmers, it will certainly make their jobs a little more convenient and even more efficient.
Conclusion
These are just a few examples of new intriguing technologies that don't get as much coverage as other technologies like artificial intelligence and machine learning, edge computing, virtual and augmented reality, blockchain technology, and 5G. All of these technologies could potentially play an important role in our everyday lives and can be just as vital as the frequently asked questions. If you have any technology questions of your own, connect with us today.