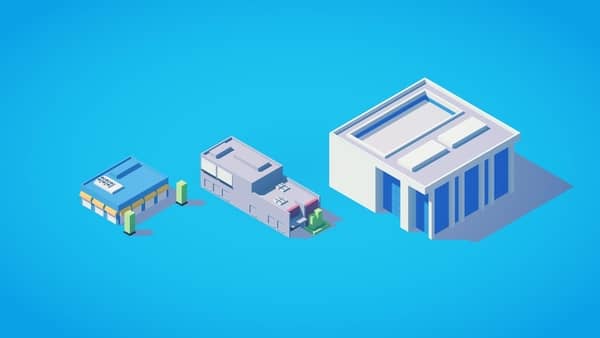 Different Types Of Data Centers with Examples
November 18, 2021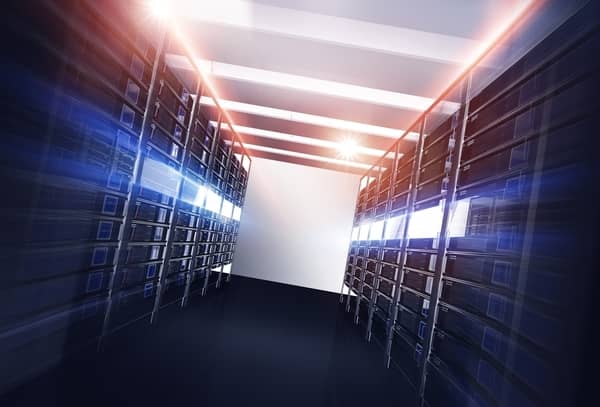 Dedicated Server vs. Bare-Metal Server
December 1, 2021
Unexpected Data Center Locations and Interesting Designs
Even without knowing all too much about the specifics of how data centers function, some people may be able to discern the common locations of where data centers typically are. In the United States, data center hubs can be found in the most populated areas. The areas we're referring to are Los Angeles, New York, Miami, Chicago, Philadelphia, Boston, San Francisco, and New Jersey (to name a few). This is because proximity is a vital part of a data center's connectivity. The closer in proximity a data center is to its end users, the better the connection is, and if there was some type of disaster, the response time would be quicker. If you are looking for a New England data center or Los Angeles data center, there are trusted colocation providers including Colocation America. But several unexpected data center locations around the world are worth noting.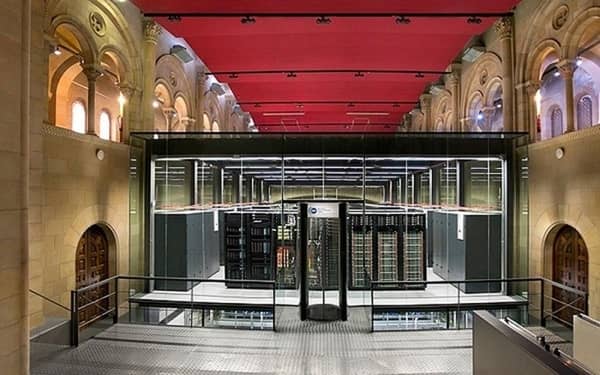 Unexpected Data Center Locations
"The Most Beautiful Data Center in the World"
Data centers are often located in densely populated metropolitan cities around the world, and because of this data centers are often traditionally built-in uniform buildings that all look the same. Some data centers, however, break this mold from the typical data centers in Los Angeles. Marenostrum 4, a data center in Barcelona, has been labeled "the most beautiful data center in the world". It's not only beautiful, but it is also the 25th most powerful computer in the world being able to perform 11 thousand trillion operations every single second. Marenostrum 4 is contained inside the Torre Girona Chapel that was built in the 1940s. It was transferred over to secular usage in the 1970s and has been operated by the Barcelona Supercomputing Center starting 2005.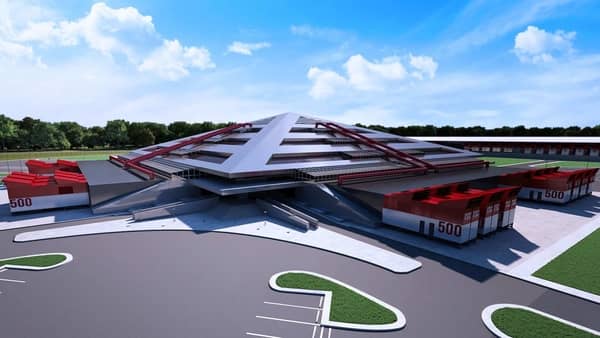 The Pyramid-Shaped Data Center
The Pyramid Campus in Grand Rapids, Michigan is the only pyramid-shaped data center operation in the world. Switch repurposed the pyramid-shaped building (which used to be a corporate office) into a data center campus. The pyramid-shaped building's grey walls are accentuated with bold red pipes giving the structure a more futuristic look and feel. The lighting inside the building also makes The Pyramid Campus data center feel like one of the more futuristic data centers in the world. But this data center operation doesn't just boast aesthetics. The company prides itself on the sustainable reuse of an iconic building that will provide 225,000 square feet of data center space and supply 320MW of power. It has also pledged to use renewable energy making it the only data center to receive a straight-A rating from Greenpeace.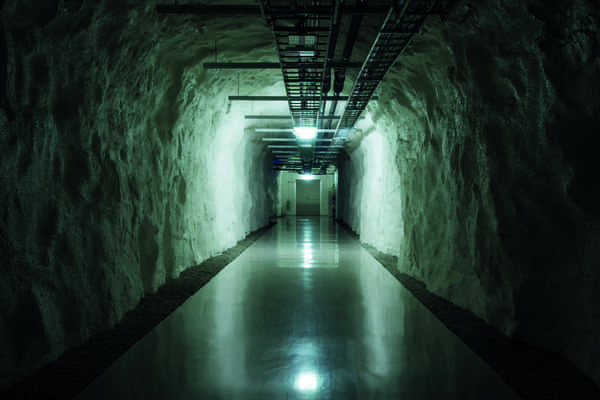 The Cold War NATO Ammunition Store Data Center
Another repurposed facility is Green Mountain's DC1-Stavanger. This former NATO ammunition storage facility has been converted into a high-security mountain colocation data center in Norway. It is comprised of 6 mountain halls with two-story concrete buildings built within the mountain. This data center is built with three independent grid that supplies hydroelectric power for resilience and redundancy. The cooling is also not the ordinary with cooling provided by an adjacent deep-water fjord with water temperature being stable all year round. Just like the other data centers previously mentioned, this data center isn't only interesting in its build but boasts power and stability enough for financial institutions, health, IT companies, and government entities.
Interesting Data Center Designs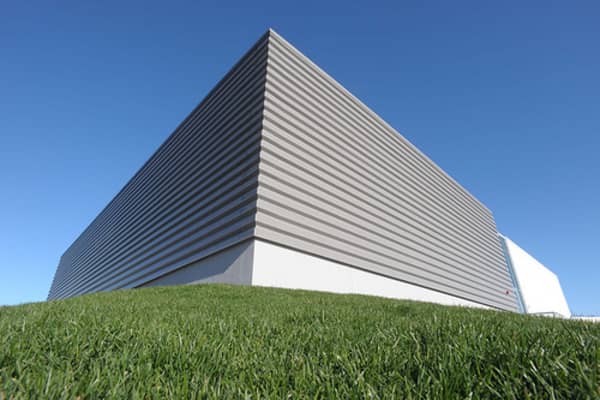 IBM's Greenest Data Center
Unexpected locations aren't the only aspect that can make for an interesting data center. IBM's data center at Syracuse University is known as their "greenest" facility and uses an interesting approach to make that happen. IBM's data center at Syracuse University is one of the smaller data centers being only 12,000 square feet, but the technology behind this data center is big. This green data center uses micro-turbine engines that are fueled by natural gas. It also uses absorption chillers and reuses excess heat for nearby buildings. The IBM data center has also incorporated DC power distribution and rear-door liquid cooling for every cabinet. All of these technologies have turned this into the company's greenest data center, and could directly impact the way the industry uses technology to reduce power.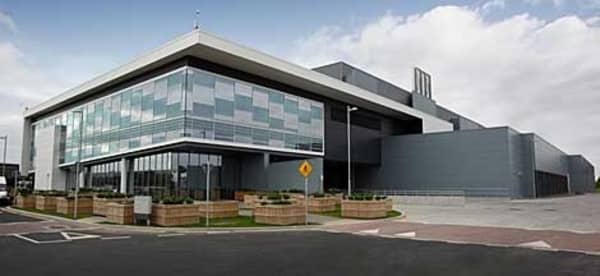 The Chiller-Less Data Center by Microsoft
Another green data center is Microsoft's data center in Dublin, Ireland. This data center is a huge facility compared to IBM's Syracuse Data center. This 19-acre facility is 303,000 square feet of data center floor, but what makes it interesting is that this Microsoft data center runs without any chillers. Microsoft has joined the likes of Google to implement free cooling from the temperature outside. Chillers are typically used to refrigerate water for a data center's cooling system but require a tremendous amount of electricity. The chiller-less data center is a great use of the location.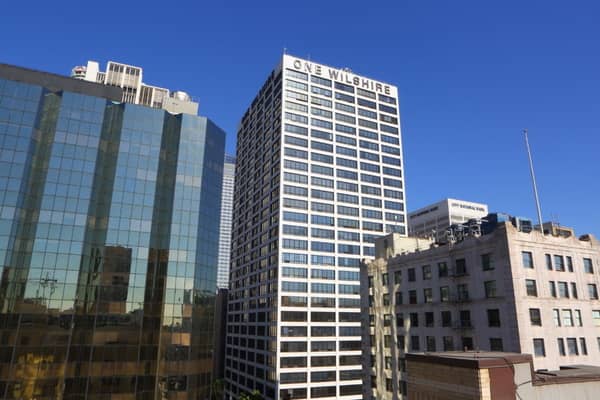 Conclusion
There are many unique data centers around the world that we have covered in a previous article that are much different than DTLA data centers or New England Data centers. These unique data centers include a nuclear bunker data center, an underwater data center, an arctic circle data center, a 19th-century cathedral data center, and more.
Data center companies are finding unique ways to protect the world's data. Whether it's the most beautiful data center in the world found in Barcelona or a Los Angeles Data Center, a pyramid data center campus in Michigan, or a New Jersey data center, finding a trusted data center provider is the most important aspect of protecting yours and your company's most important information. The best data center locations have typically been in metropolitan hubs. This means that data centers in New York, data centers in Miami, data centers in Los Angeles, and all the metropolitan hubs will continue to have data centers due to proximity. But companies have become creative in the way their data centers are designed and where these data centers are placed. If you or your company are looking for a Los Angeles data center, a New England data center, or one of the other metropolitan hubs—contact Colocation America today.