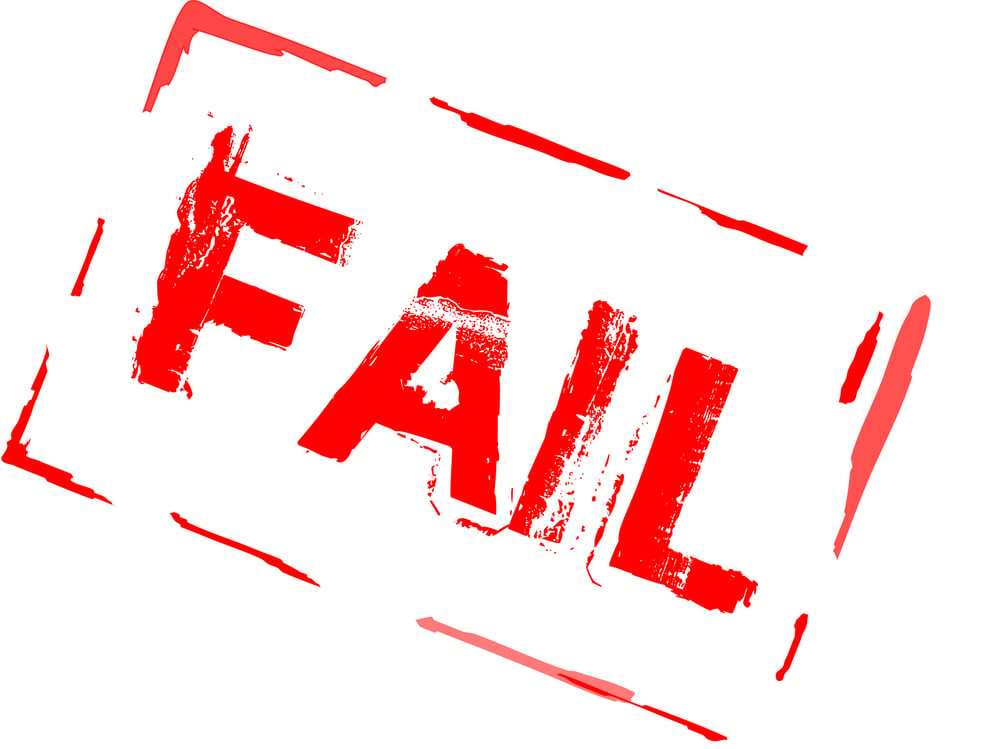 Tech Fails 2012, Year In Review
December 28, 2012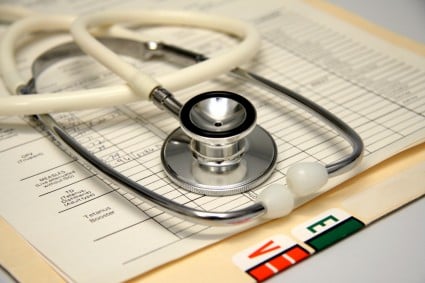 Securing Health Care Data The Right Way
January 2, 2013
Power use effectiveness (PUE) is a metric created by TheGreenGrid.org to measure data center efficiency.
Power use effectiveness (PUE) is a measurement method created by TheGreenGrid.org as a way of monitoring cooling and energy efficiencies within a data center. Even though PUE sounds like yet another industry catchphrase, it can actually be used as a management tool within the data center.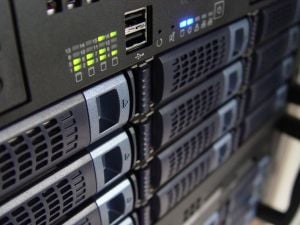 PUE Server Room Basics
Gaining insight into the energy efficiency of your server room isn't always easy, yet by simply dividing the total amount of power supplied to IT equipment by the amount it actually consumes will identify how much power is lost.
Identifying were power is lost is the first step towards making your server room run more efficiently. There are 3 ways in which PUE measurements can be taken:
Level 1
– Measurements are taken from the UPS (uninterruptible power supply), an electrical storage device designed to provide backup power if the main power should fail. It is more like a battery pack designed to kick in as soon as power loss is detected.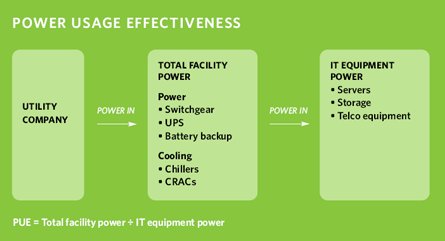 Facility power measurements are taken from the data center's UPS power source at least twice a month.
Level 2
– IT equipment power is measured at the PDU (power distribution unit), which is basically an industrial grade power strip. PUE measurements are taken daily.
Level 3
– This is perhaps the most advanced method of PUE measurement taken continuously throughout the day and may include power measurements from both the PDU and UPS.
PUE Measurements Help Lower TCO
The Uptime Institute estimates that most data centers average a PUE of 2.5 watts, meaning, for every 2.5 watts input one watt is output to IT equipment load. Effective PUE is indicative of a balanced system, everything from cooling to power supply in to power supply out needs to be properly balanced.
PUE measurements will help IT managers identify problem areas within the server room and correct them accordingly. Reducing power inefficiencies in the data center will cut down on operating costs later down the road.