On this Page
The data center industry is continually changing, driven by the world's massive usage of data and the need for faster, more efficient, and scalable solutions. Optical switch technology is one of the technologies helping data centers keep up with all of our data usage. Optical switch technology uses light to transmit data, while traditional electrical switch technology uses electricity. The technology offers advantages like faster speeds, lower latency, and less power usage, but it can be costly due to requiring specialized hardware. Optical switches can revolutionize data centers, enabling faster data transfer and leading to new high-speed applications. We explore optical switch technology, its benefits, the different types of optical switches, and their role in shaping the future of data centers.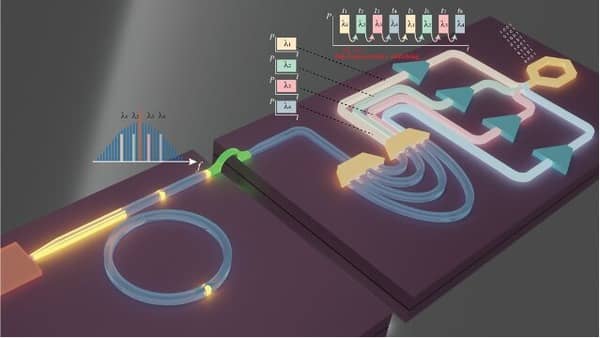 What Are the Key Features and Benefits of Optical Switch Technology?
The exponential growth of data demands in recent years has placed immense pressure on data center networks to provide faster and more efficient data transmission. Optical switch technology offers a solution, enabling data transmission at ultra-high speeds, reaching multiple terabits per second. This increase in speed not only boosts overall data center performance but also paves the way for innovations and applications.
Data centers consume massive amounts of energy, making the need for energy-efficient technologies crucial in reducing operational costs and environmental impact. Optical switches use less power than their electrical counterparts, offering substantial energy savings for data centers. This transition towards optical switching can potentially help data centers become more financially and ecologically sustainable.
With the ever-growing demand for data processing, data centers must be able to scale their networks efficiently. Optical switching technologies, such as wavelength division multiplexing, enable multiple data signals to be transmitted over a single optical fiber. This feature increases the capacity of data center networks and allows them to adapt seamlessly to the evolving data processing landscape.
One important aspect to keep in mind when managing a network is latency. It also plays a crucial role in determining a data center's overall network performance. Optical switches can potentially reduce latency, enabling faster response times. Optical switch technology can improve the overall performance across the network. This reduction in latency benefits various applications, including real-time data processing, cloud computing, and content delivery networks.
Because optical switching technology uses fiber optics, it is also less susceptible to electromagnetic interference and signal degradation than traditional electrical switching. This characteristic helps maintain data integrity and minimizes transmission errors, ensuring reliable and high-quality data transmission across the network.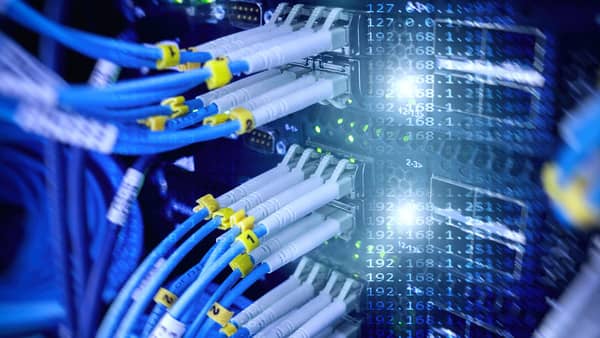 What Are the Different Types of Data Center Optical Switches?
Optical circuit switching creates dedicated paths for data transmission between specific points in the network. This type of switching provides consistent and predictable performance, making it ideal for applications that require high bandwidth and low latency. OCS also ensures efficient utilization of network resources, allowing multiple data streams to be transmitted simultaneously without interfering with each other.
Optical packet switching enables data packets to be transmitted using optical signals and switched between different network paths. This approach provides greater flexibility and adaptability compared to OCS, as it can route data based on network conditions and demands. OPS is particularly suitable for handling unpredictable and sporadic traffic patterns, such as those in cloud computing environments.
Hybrid optical switch architectures combine the benefits of both optical circuits and packet switching to create a more efficient and versatile network. This type of architecture can allocate resources based on network demands, offering optimal performance and flexibility. Hybrid optical switch architectures represent the future of data center networking, as they can adapt to the ever-changing requirements of modern applications and workloads.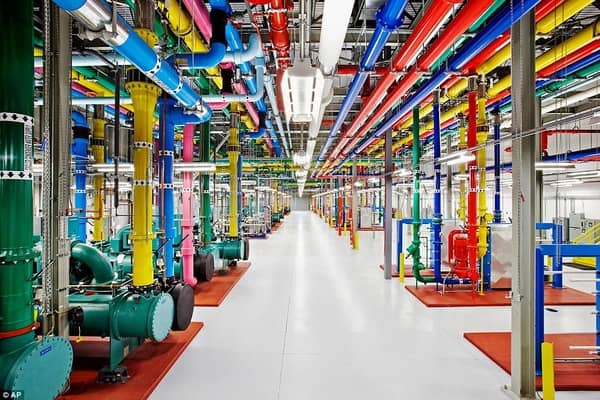 How Is Data Center Optical Switch Technology Being Implemented?
The Google Jupiter data center network showcases the potential of optical switch technology, utilizing custom-built hardware and software to deliver high-performance networking. The Jupiter network relies on optical and electrical components to achieve efficient, low-latency communication between data center facilities. As one of the largest technology companies globally, Google's adoption of optical switch technology highlights the technology's potential to revolutionize data center networking.
Private Dense Wavelength Division Multiplexing (DWDM) technology, used for optical data center interconnects, is another example of optical switch technology. DWDM enables multiple data signals to be transmitted over a single optical fiber, significantly increasing the capacity of data center networks. This technology allows data centers to scale their networks efficiently while reducing latency and improving overall performance.
Preparing data centers for the growing traffic and demands of the digital era requires forward-thinking solutions like all-optical switching. All-optical switching utilizes advanced optical components and signals to transmit data, bypassing the need for electrical signal conversions. This approach enables faster and more efficient data transmission, reduces power consumption, and improves network scalability – all critical factors for future-ready data centers.
What Are the Challenges of Implementing Optical Switch Technology?
Implementing optical switch technology in existing data centers can be challenging, as it requires seamless integration with current infrastructure. Data center managers must carefully assess their current infrastructure and design a migration plan to ensure a smooth transition to optical switching without compromising network performance or uptime.
Optical switch technology can be complex and costly to deploy, as it involves the installation of new hardware, software, and optical components. Data center operators must weigh the benefits of optical switching against the costs and resources required for implementation. However, the long-term advantages in terms of performance, energy efficiency, and scalability can potentially justify the initial investment.
As data center optical switch technology continues to evolve, new innovations and developments will undoubtedly emerge. These advancements will further enhance the capabilities of optical switches, allowing data centers to handle even more demanding workloads and applications. Data center operators need to stay informed about the latest trends in optical switching and be prepared to adapt their networks to leverage these new technologies.
Conclusion
Optical switch technology has become an important aspect of data centers striving to keep pace with the world's rapidly growing data usage. By providing ultra-high-speed data transmission, energy efficiency, scalability, and enhanced network performance, this technology is proving instrumental in modern data center networking. The success of real-world applications, such as Google's Jupiter network and private DWDM technology, underscores the significance of optical switch technology. While implementation challenges persist, the long-term benefits are undeniable, making it a significant component in the evolution of data centers. For data center operators determined to remain at the forefront of the digital landscape, embracing optical switch technology can potentially be a vital step in navigating an increasingly data-driven world.