On this Page…
Disruptive technology or disruptive innovation is a term used to describe new, innovative technologies or ideas that change the way people do things, which often include replacing older methods or systems. Ground-breaking tech or innovation can also potentially restructure whole industries and create brand-new markets. They can often start small and might not seem substantial at first, but as they grow and gain popularity, they can considerably affect how we live, work, and communicate. We'll look at disruptive technology, its fundamental aspects, past and present examples, future disruptive tech, and how to identify and adjust to these transformative innovations.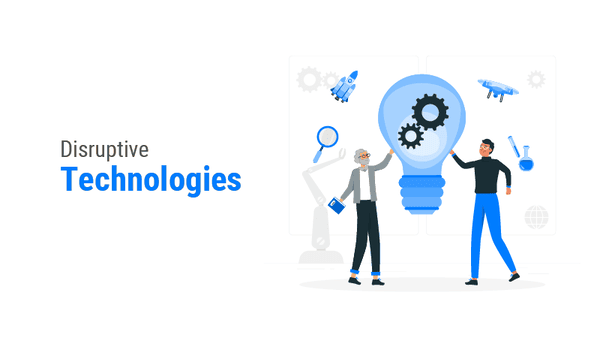 How Is Disruptive Technology Characterized?
In Clayton Christensen's book, The Innovator's Dilemma, new technology is separated into two classifications: sustaining technology and disruptive technology. Sustaining technology is usually about slightly enhancing established technology and supporting the existing market.
Disruptive technology is a breakthrough that changes the way products or services are made or used. This can potentially create new markets and industries. These technologies often provide new or better features that meet customer needs and can be cheaper and easier to use than what's already available. It can start by serving a small group before taking on big companies in the industry.
Sustaining technology focuses on making small improvements to current technology, while disruptive technology is about creating entirely new technology that serves a different, less profitable market. Big companies are quick to adopt new technology, but disruptive companies use it to serve a new market at a lower price point. This works because established companies often aren't flexible enough to adapt quickly.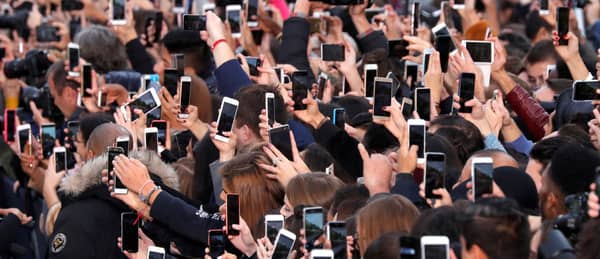 What Are Historical Examples of Disruptive Technology?
The 15th-century invention of the printing press represents an early disruptive technology. The introduction of the printing press revolutionized how information is distributed. It made books available to wider audiences, democratizing knowledge in the process.
Another notable example of disruptive innovation is the automobile industry. The introduction of modern transportation, which includes electric trams, motorized buses, and automobiles, led to the decline of using horse-drawn carriages. It also created new industries, including gas stations and motels.
The internet is possibly the most renowned disruptive technology, which emerged in the 1990s. The innovation of the internet has profoundly transformed communication, commerce, and business, making way for entirely new industries like e-commerce and social media.
One of the most recognizable modern examples of disruptive technology is the Smartphone. Before smartphones, people used separate devices for making calls, sending messages, taking photos, and accessing the internet. The smartphone merged all these functions into one device. This changed how we communicate, work, and spend our leisure time. This innovation disrupted multiple industries, such as camera and landline phone businesses.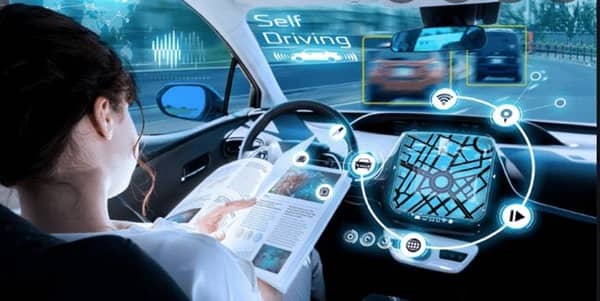 What Are Present-Day Examples of Disruptive Technology?
There are several current examples of disruptive technology. Blockchain and digital currencies have developed as some of the most disruptive technologies and require significant attention. These innovations deliver a secure, decentralized way of completing financial transactions, positioning them as an interesting alternative to conventional banking.
Artificial intelligence and machine learning are also examples of disruptive technologies revolutionizing the way we live and work. Technological advancements are automating processes, analyzing data, and generating new products and services.
Other examples of present-day disruptive technology and innovations are renewable energy and electric vehicles. These innovations are challenging the industry of fossil fuels in the energy sector. These technologies promote cleaner, more sustainable energy production and consumption, which is also bringing in the development of new products and services.
3D printing is another disruptive technology that is changing manufacturing by supporting the creation of customized products that can potentially be more affordable and faster to make. This technology is typically used for objects like bike frames and chairs but has now expanded to edible items like 3D-printed cakes.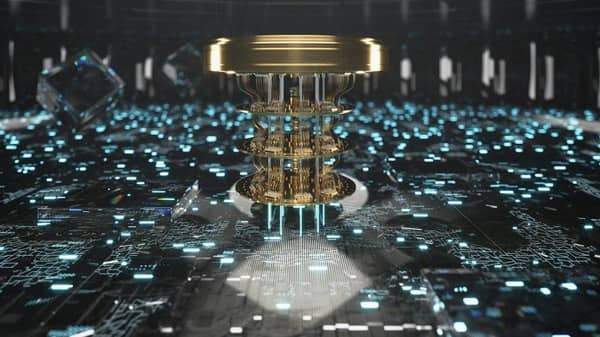 What Are Potential Future Disruptive Technologies?
There are numerous technologies that, are already, or have the potential to be, disruptive. Quantum computing and cryptography are developing technologies with the potential to disrupt various industries, from finance to healthcare. The technology promises superior computing power and more secure data storage and communication.
Another potential future disruptive technology is biotechnology and personalized medicine, which has the potential to change how healthcare professionals look at treating patients. These technologies can provide tailored treatments and cures for diseases alongside innovative drug delivery and disease prevention techniques.
Virtual and augmented reality are also disruptive technologies. This technology can offer new ways to experience entertainment, education, and work, and produce entirely new markets and industries.
Disruptive technologies have significant effects on existing industries and markets. They often result in the decline of established organizations and the rise of new companies.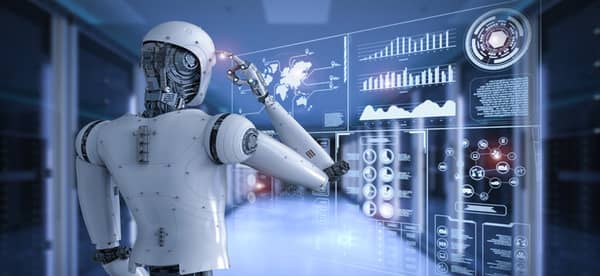 What Are Disruptive Technologies in the Data Center Industry?
The data center industry is continuously changing, with new technologies developing all the time that look to improve efficiency, increase performance, and reduce costs. Some of these technologies can be more disruptive than others, potentially changing how data centers operate completely.
Artificial intelligence is disrupting many industries including the data centers industry. AI data centers can optimize power usage, predict equipment failures, and automate many tasks, making data centers more efficient.
Another disruptive technology within the data center realm has been Edge Computing. The ability to process data closer to the source, reducing latency, and improving performance, has been an essential part of giving data centers the ability to support applications such as autonomous vehicles and industrial automation.
Software-defined infrastructure can also be considered a disruptive technology. An SDI separates hardware and software layers, allowing for more flexible and efficient resource allocation, reducing costs, and improving agility.
Another disruptive technology within the data center industry is immersion cooling. Submerging server components in a liquid coolant improves cooling efficiency, reducing power usage and costs.
Solid-state drives can also be considered disruptive innovation. Faster and more reliable than traditional hard drives, SSDs improve performance and reduce the risk of data loss.
As mentioned earlier, quantum computing is disrupting various industries including the data center industry. This technology can potentially revolutionize data centers by improving processing power and performance.
These disruptive technologies are driving innovation and change in the data center industry. With increased efficiency, reliability, and cost-effectiveness, businesses can store, process, and analyze more data than ever before, paving the way for the next generation of disruptive technologies.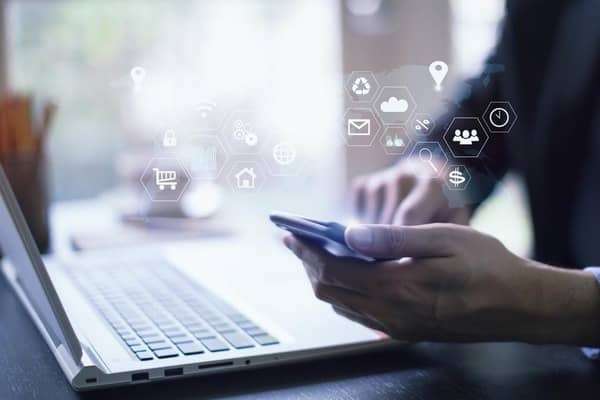 How to Identify and Adapt to a Disruptive Technology?
Having an adaptable approach and staying informed is important for identifying and adjusting to disruptive technologies. Businesses should constantly monitor upcoming technologies and look for new ways to incorporate them into their current operations. Embracing change and innovation is also important for accomplishing lasting success in the rapidly changing world of technology.
Disruptive technology has transformed and will continue to change how we live and work. It is important to understand disruptive technology in today's world, as it can meaningfully impact industries and markets, presenting new opportunities and challenges. These technologies not only transform businesses and large organizations, but they can also impact the way we live and interact with our surroundings. They have the potential to generate new industries and jobs.
As technology advances, we can expect more disruptive technologies to arise, challenging the status quo and creating new opportunities. To ensure long-term success, businesses must remain informed and adaptable, welcoming change and innovation. Disruptive technology is a formidable force shaping our world's future. By understanding and embracing it, we can navigate the ever-changing landscape and capitalize on its opportunities.