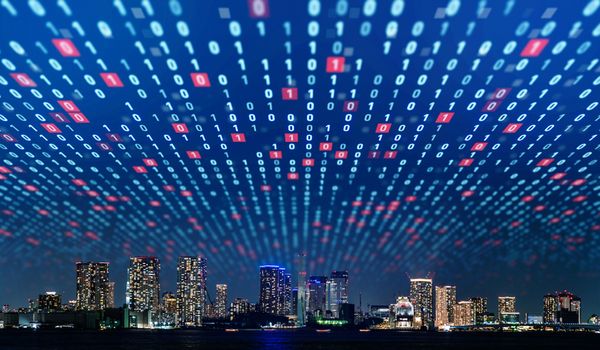 Hyperconvergence & Smart Cities
February 12, 2020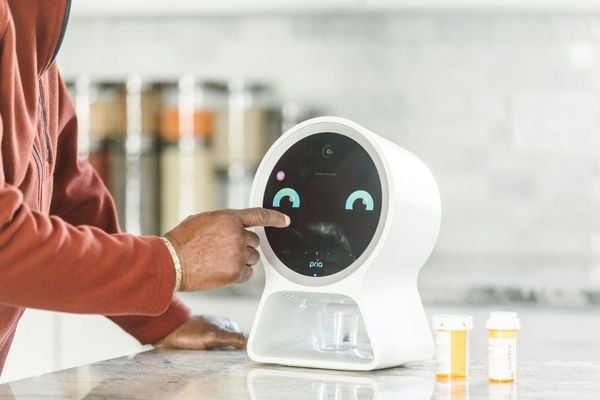 Today's Healthcare Requires Data Center Innovation
February 19, 2020
The thoughts and opinions in this article reflect that of the guest author and not Colocation America. Colocation America felt that there were excellent points about firewall safety in this article and ask that you use this piece for educational purposes.
Stop imagining that the firewall built into your Windows computer is enough to shield you from various online threats. If you want to block viruses, trojans, rootkits, and other cyber threats, you should get a firewall for that purpose.
In this article, I created a list of the top ten firewall solutions that you can get without fishing for a dime out of your pocket. So, if you need some protection from the wild, wild west that we called "internet," this list is for you.
TinyWall
This firewall solution is entirely free, and it doesn't put restrictions on its advanced features, which is a far cry from some firewall software. TinyWall can safeguard your Windows operating system from various online threats. It blocks all types of suspicious programs that might compromise your data when you're connected to the internet.
Features: 
No pop-up ads

Offers real-time security notifications

Prevents apps from getting access to the LAN

Scans both outbound and inbound connections

Comes with host file protection

Offers Wi-Fi protection

Provides password protection to secure firewall settings

User-friendly due to its instant firewall configuration

Enables users to set timed firewall rules

Has a whitelist feature, which allows users to add trustworthy sites

Comes with customizable protection options

Features automatic learning mode
Another great thing with TinyWall is that it doesn't eat up significant space in your hard drive because it's only 1MB. It's also very easy to install and use. It has hotkeys that are indeed user-friendly.
Comodo Firewall
In every blog article talking about the best firewall solutions that you can get for free, Comodo Firewall is always on the list. This free firewall is among the best security software because it enables users to include programs on the blocklist without hassle. 
Features: 
Provides real-time alerts for suspicious files or programs

Features an AD Blocker

Offers custom Domain Name Servers (DNS)

Comes with a rating scan option to find out if an application is reliable or not

Has a virtual kiosk

Comes with a user-friendly sandboxing to check the spread of malware

Has specific and advanced settings
Be aware that when you install Comodo Firewall, your default homepage and the search engine will be changed. However, you can avoid this from happening if you deselect this option at the start of the software setup.
PeerBlock
If you want advanced security software that can defend your Windows PC against inbound and outbound cyberattacks, install PeerBlock. This firewall solution blocks spyware, ads, malware, among others, instantly. 
Features: 
Convenient to install

Protects your Windows operating system from unwanted traffic

Allows users to create their own blocklist

Enables users to view and clear history

Light on system resources

Ideal firewall solution for users who share documents and files regularly

User-friendly for people who are not computer savvy
PeerBlock does a great job of safeguarding your PC from potential dangers. Moreover, it works as soon as it's installed on your computer.
NetDefender
NetDefender has tons of features that ensure your PC is safe from cyber threats. It also offers user-friendly settings and a simple interface that won't give you a headache while you use the app. 
Features: 
Doesn't display pop-up ads

Very easy to use

Block apps and unwanted traffic from accessing the network

Enables users to block FTP connections

Simple to set up

Allows users to create and edit rules regarding access to IP address

Features port scanner

Shields your computer from connection manipulation
NetDefender is perfect for monitoring the activities of your Windows PC. It shows the system's activity, as well as the past and present servers that your computer was connected to. In this way, it's easier to check potential dangers and block them if needed.
GlassWire
GlassWire is your security buddy against all types of online threats. After installing this software, your PC will get protection right away. It blocks suspicious files and programs without any hassle.
Features: 
Notifies users when there are network-related changes

Comes with data usage monitoring

Monitors other computers in the network and alerts the user if any unknown devices access the network

Detects Wi-Fi hardware with a similar network name

Features a mini graph to check the system's health

Has a user-friendly setting for network checks
This firewall solution has a simple interface that gets all its functions in an organized setup. This is a beneficial feature for security software that you can install for free.
OpenDNS Home
OpenDNS Home provides robust protection for your Windows PC. Due to its excellent security features, this software has become one of the most trustworthy DNS services nowadays, along with Google DNS and Cloudflare. OpenDNS Home defends your computer from various cybersecurity threats. 
Features: 
Simple user interface

Easy to install

Provides several filtration options

Doesn't meddle with existing security software

Comes with important phishing and botnet protection

Improves internet connection through its custom DNS service

Automatically blocks suspicious files and programs
There are over 90 million users of OpenDNS Home globally. Add to this the number of awards received for being the best free firewall solution in the world today.
ZoneAlarm
When it comes to cybersecurity, ZoneAlarm is already a veteran in the game. It was launched in the year 2000, and right now has over 100 million users worldwide. This staggering number of users is proof that ZoneAlarm is a trustworthy and reliable firewall solution. 
Features: 
Has an antivirus program

Features daily credit monitory (available only in the United States)

Has an interface that can be customized

Provides multi-layer security, such as public network and wireless network protection and security alerts

Comes with online backup

App and software protection

Scans both inbound and outbound connection

Blocks unwanted traffic from accessing the network
This firewall solution protects your PC from cybersecurity dangers, such as ransomware, malware, spyware, viruses, identity theft, phishing attacks, etc.
It's time to shield your Windows computer from different types of cybersecurity threats. Get a free firewall solution that has robust security features and user-friendly settings to ensure that your PC is protected. Take note of this list if you want to have a firewall solution that you can get without spending a dime.
Main Photo Credit: MalCare