Data Center Processors
February 11, 2020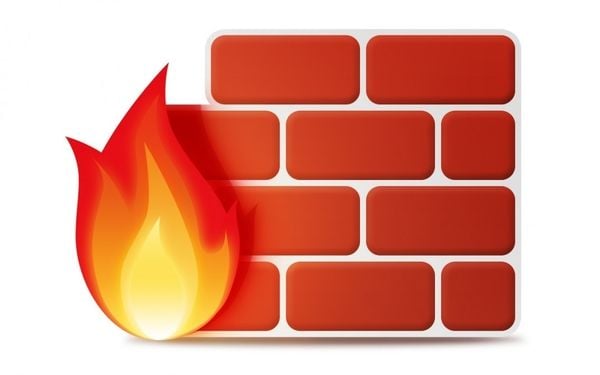 7 Free Firewall Solutions for Your Windows PC
February 18, 2020
For many people who are not versed in the intricacies of IT and technological infrastructures, smart cities seem like a concept from science fiction. Could it really be possible for a city to run just like a company? Can technology take care of a city's resources, citizen satisfaction and optimize its strategic goals?
For those who are familiar with the topic, it's evidence that smart cities have come a long way from Sci-Fi and these concepts are already introduced in our communities. Of course, just like any other cutting-edge technology, it's making huge strides by the day, and within a year it's possible to achieve massive progress.
Due to these facts, the Internet of Things (IoT), hyperconvergence and smart cities are among the top buzzwords of technological development in the 2010s and will continue to be well into the 2020s. These principles are believed to be the future of the way we do business, connect and share data.
What Is Hyperconvergence?
John Abbott, an analyst at 451 Research, defines hyperconvergence as "software that can be loaded to standard x86 servers and alter them into a clustered, scalable pool for computing and storage.
Gartner defines hyperconverged infrastructure as a "platform that offers common technological and storage resources based on software-defined storage, software-defined computing, hardware, and a unique management interface".
What's All This Software-Defined Talk?
Given that traditional data storage has become too complex, expensive and rigid for higher demands towards company data centers, software-defined storage was accepted as a dominant standard for storing data in business. IT managers are now taking the next logical step by applying the software-centric paradigm to the SDS model into the data center as a whole. This new approach is called hyperconvergent infrastructure (HCI), which is the way to a completely software-defined data center.
Even though hyperconverged infrastructure appeared back in 2012 or so, today it's one of the fastest-growing segments in the IT market. According to Gartner, the market for hyperconverged infrastructures will grow to 8.6 billion dollars by 2020.
Managers of smart city solutions, project managers and system architects recognized the opportunity for a significant reduction in cost and complexity with the use of hyperconverged infrastructures. When connected to traditional operational modes of today's data center, HCIs will provide an increased rate of flexibility and agility that's a must for smart cities to work seamlessly. In other words, HCI will be the bedrock of flawless smart cities.
What Are the Benefits of Hyperconvergence in Smart City Development?
Smart cities are the definition of a highly complex system juggling an unimaginable amount of data every second. That's why the tech cornerstone of development for these solutions has to be more efficient, cheaper and faster than anything we knew so far in terms of data storage and computing. You guessed it – this is where hyperconvergence comes in.
Some of the main benefits of the use of hyperconverged infrastructures in smart city technologies include the following:
Simplicity of Use
Given that the basic set of processes in smart city data centers is more complex than most things we've handled so far through computing and contains a large quantity of sophisticated and labor-intense workloads, one of the most important functions of HCI is to simplify the way these data centers are managed. Every time smart city project managers introduce an HC infrastructure, a simple and intuitive interface is used, even when the complexity of the system is growing.
Simpler Data Center Management
Hyperconverged infrastructure is based on rules. By implementing guidelines about software-level rules, users can avoid the necessity to configure each VM and storage in the way that they want it to operate.
In a huge system that is comprised of hundreds and even thousands of virtual machines, the task of manual configuration for each of these virtual memories would be very time-consuming and open up a lot of room for error. However, with HCI, all virtual memories can be quickly configured by applying the rules predefined in the HCI software.
This results in a significant decrease in pressure on the IT staff that's responsible for supporting the city's IT infrastructure. Also, there will be a lower amount of downtime incidents caused by configuration errors or incompatibility.
Financial Savings
Hyperconverged infrastructure devices are implemented on relatively cheap commercials servers with SSD storage discs, unlike traditional storage solutions that demand more expensive storage devices with special controllers. 
The implementation of HCI in smart cities also translates to reduced labor costs in the long-term, related to all the other benefits we have outlined.
Increased Reliability
Hyperconvergence software has been designed so that it transparently responds to possible technical issues on the device, regardless of the workload, since it's explicitly designed for compatibility with x86 commercial hardware.
Increased reliability is achieved through the automatic distribution of data replication across all servers in a cluster. This way, if one server is not able to perform its function, another is instantly ready to take over, making the entire infrastructure high in redundancy.
Unlimited Scalability
HCI systems are inherently highly scalable, which is one of the main prerequisites for their implementation in smart city technologies. Administrators and IT staff can easily increase or decrease the storage capacity by simply adding or removing nodes. The possibilities of scaling are practically limitless.
Since the features of physical devices for data storage are not directly exposed to users (they are controlled exclusively via software), HCI enables that individual storage units are transparently added or removed without pressure even if the system is aware that it's happening.
Improved Security
Back when smart cities were still a theoretical concept discussed behind closed doors of institutes and computer science departments, one of the main concerns behind the technology was questionable securities. If we allow our cities to be run by computers, the same logic implies that someone can penetrate that same computing system and manipulate whatever they want.
These are all factors that make an HCI system more secure and resilient to data loss:
the unique control point for the entire HCI system

implementation of best practices for data protection

access control

encryption

remote data replication

sophisticated data storage strategies
Conclusion
Hyperconverged infrastructure is one of the technological advancements that made smart cities possible and available. In other words, it's so important that it's literally going to change the world on a massive scale. Watch out for this growing industry in a highly innovative market, because HCI providers might become some of the most influential companies that we know of in a couple of years.
Main Photo Credit: WTL