Class 5 Softswitch
A Class 5 softswitch offers a carrier-grade platform for business and residential VoIP routing. It can also provide other VoIP phone services such as call waiting call, call transferring, call holding, and call forwarding.  A class 5 softswitch is used to for call trunking and IP/Mobile VoIP services. The softswitch is mostly intended for end users requiring local and long distance VoIP telephony services. Physical switchboards had previously been used to route phone calls, but due to advances in the telecommunication industry, software has been developed to route telephone calls via the internet. The Class 5 softswitch platform is powered by reliable software based on open interfaces and protocols. It's a perfect solution for any business looking for an efficient telephone service platform that increases revenue and supports an extensive variety of applications. Any company can augment its revenues easily by offering services such as wholesale voice and SMS termination, calling card (phone-to-phone), callback, broadband phone calling: all made available through a class 5 softswitch.

What is a Class 5 Softswitch?
A class 5 switch is a telephone routing exchange that serves as an access server or media gateway for VoIP calls. The switch connects the calling client to the intended called client through the user of an IP network and the Public Switched Telephone Network (PSTN) from a local telephone company location. When a call goes through the access server from a traditional phone line it is converted into a digital signal capable of traveling through IP traffic. The call is then sent over the internet to the desired device and is either converted back into analog format (if the called device is also a traditional landline phone) or remains digital (if the called device is a VoIP enabled phone) connecting both users. The process of changing analog signal to digital and back is used to connect traditional phones with VoIP enable phones to support devices for VoIP calling. The difference between a Class 5 softswitch and a class 4 softswitch is that a Class 5 primarily deals with subscription type telephone services and route calls through local areas. A Class 4 route calls through international networks and then hands off the information to a Class 5 in the local area for the call to complete. The Class 5 softswitch allows residential VoIP service providers the ability to offer a wide variety of IP phone services to their customers. It is a complete solution that includes call routing, billing, DID assignment, auto-provisioning, e-commerce, and invoicing, all in one easy-to-use package.
What sort of features does a Class 5 softswitch offer?
Call Authentication, Billing, and Routing
Analog-to-Digital Conversion
Support for Codec, Media Transcoding, and Video Conferencing
IP IVR, Callback, Voice Recognition
Hosted PBX services
Benefits of a Class 5 Softswitch Combined with a Dedicated Server
High Performance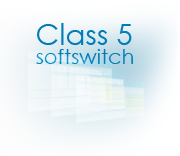 A class 5 softswitch is a VoIP software that depends on the hardware spec of the server to perform at the capacity needed of the VoIP business. Colocation America can offer a high end dedicated server with multi-thread CPU and native C++ applications that facilitates high speed connection on a secure network. With our dedicated servers, VoIP providers can often handle large volumes of simultaneous calls and can route calls all on one dedicated server. For a free consultation and a customized VoIP solution for your business, please give us a call at 1-888-505-COLO or send us an e-mail to [email protected]. You can also check out our VoIP colocation hosting plans.
Managed Services with Zero Maintenance
If you want to just focus on building your VoIP business we can help. Colocation America offers a managed server hosting plan that puts a trained technician in charge of optimizing and monitoring your dedicated VoIP servers. All administrative tasks will be done automatically by certified professionals so you can focus on your business.
Managed Services for VoIP Servers include:
Fine-Tuning of Usage Statistics
Monitoring of Server Levels
Backup, Mirroring, Log Shipping, Replication of User Data
Optimizing the OS for VoIP Telephony Usage
Real-Time Measurements of Server Status
Hot-Swapping and Remote Control
24/7 Dedicated Support
Automated e-mails and Alerts