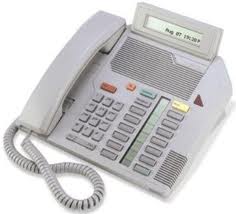 The mid 1990s gave birth to
Voice over Internet Protocol
technology which has seen rapid development since 2000. The vast amount of innovation in the telecom sector has allowed telecom providers to offer their services, such as Centrex, over IP networks. Businesses that do not want to invest in the capital expenditure of purchasing VoIP related hardware/software can take advantage of VoIP calls through their broadband connection with IP Centrex. For many, Centrex is the golden egg of IP services since it allows VoIP users to enjoy phone services such as call waiting, call transfers, last number look-up, call forward, and three-way calling. IP Centrex enhanced the traditional business Centrex model by allowing end-users to
enjoy popular PBX features
over broadband connections, because it gives providers a low cost way to offer their VoIP services. Colocation America provides a scalable and cost effective solution to enable providers to offer
IP Centrex
services for residential and business use. IP Centrex comes with a well-developed architecture in which the central server will be set up to handle call management and billing functions to support customers' equipment devices. This allows providers to benefit from low cost of integrating the software into their system and improve their ROI. IP Centrex allows providers to
offer their types of VoIP connections
to customers who are seeking additional
PBX
features for VoIP calls.
IP Centrex Features:
Allow office phones to connect with any mobile device.
SIP phones or soft phones compatibility.
Unlimited conference bridges.
Initial hardware investment savings.
Servers managed by a dedicated IT staff.
Easy to setup.
Colocation America offers the industry's highest level of integration with IP Router, PoE Switch, VPN, Options for Analog/Digital Telephones, SIP/MGCP Gateway, and WiFi Access. IP Centrex comes with voice quality monitoring to support any SLA commitments. There is also real time monitoring of the voice quality for customer's making VoIP calls. Along with high grade hardware that is designed to specifically handle SMB and multi-site networks. VoIP providers can benefit from IP Centrex since it allows them to give their customers a complete, affordable all-in-one plan.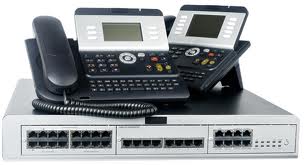 IP Centrex Provider and Colocation America
Colocation America can help VoIP providers setup an IP Centrex solution for providers' customers requiring their VoIP telephone services. Hosting with Colocation America gives IP Centrex systems the connectivity needed to deliver VoIP services with low latency and superior quality. Colocation America's
state-of-the-art data center
provides the environment needed for maximum performance of an IP Centrex server. Bandwidth is another key issue for IP Centrex providers. When providing services through an IP network, the amount of data that gets uploaded and downloaded from the system can add up. That is why our hosting plans will give enough bandwidth to IP Centrex providers that have a lot of clients requesting VoIP services on a daily bases. Our over 50% peered network make sure that providers get the most uses out of their bandwidth. Like a
least cost routing system for VoIP calls
, we have contracted with several top ISPs to provide our customers with efficient connections. For a free consultation and a customized VoIP solution for your business, please give us a call at 1-888-505-COLO or send us an e-mail to
[email protected]
. You can also check out our VoIP dedicated server hosting plans and VoIP colocation hosting plans.