Boasting a long list of useful features, Asterisk hosting is an affordable and flexible telephone and VoIP solution for any business looking to improve its telephone options.
Asterisk users
are able to call telephones within the private network, connect to external telephone services via the public switched telephone network (
PSTN
), and also access Voice over Internet Protocol (VoIP) services.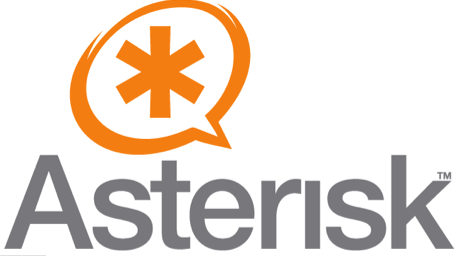 What are some of the standard features of Asterisk PBX?
Standard Asterisk features include voice mail, interactive voice response through phone menus, conference calling, and automatic call distribution. One of the most appealing features of Asterisk is the ability to program your own features, making the possibilities endless. Users may write loadable modules in programming language C, implement Asterisk Gateway Interface (AGI) programs, or even write dial plan scripts using Asterisk's own extensions languages. Asterisk hosting also supports standard circuit-switching protocols such as
SS7 and ISDN
, through use of third-party hardware interface cards. All of these features ensure that your company will have a wide range of communication options available and ready to use.
What VoIP options does Asterisk hosting provide?
Asterisk hosting provides a wide range of video and VoIP protocols, including H.323, Session Initiation Protocol (
SIP
), and Media Gateway Control Protocol (
MGCP
). Taking advantage of both traditional and VoIP telephone services, Asterisk hosting allows users to migrate existing telephone systems to the newest technologies, and build completely new telephone systems.
A2Billing
Asterisk offers a complete solution for telecommunication companies that want to provide
VoIP
calling service to residential, retail, or corporations. A2billing offers professional support and have a dedicated user base which provides online documents on setting up a VoIP network.
New VoIP business
will be able to depend on the support network of Asterisk to
build their VoIP solutions
around the A2Billing software.
List of A2Billing Bundled Software:
IP-PBX Systems
Class 4 and 5 softswitch
Calling card software for both PIN and PINLESS dialing
Call back services w/ CID and PIN authentication
DID services
For more information about Asterisk and to get a complete listing of Asterisk's software, visit
www.asterisk.org
.
How can I get Asterisk hosting?
Colocation America offers high performance dedicated servers with the option to install Asterisk's VoIP software at affordable prices. Our VoIP server
hosting plans
are backed with industry leading customer service and support. Talk with us today about purchasing a server plan that fits your company needs.