VoIP Software and Solutions
Colocation America can provide your business or organization with a one-stop shop for all your VoIP services and solutions needs. VoIP allows a business to make cheap internet-based phone calls using an IP network as opposed to a land-line. Colocation America offers a variety of VoIP software and solutions for your VoIP business which can improve the functionality of your VoIP dedicated server.
Prepaid Calling Card Resources
Calling Card Software
 - With a calling card software installed on a
dedicated server
, your calling customers' calls will be routed through an IP network allowing it to connect with different types of telephone devices anywhere in the world. Additional software can be instead on the dedicated server to improve the quality of VoIP calls and manage customers' account information.
---
VoIP Wholesaler Resources
Class 4 Softswitch - A Class 4 Softswitch is an international switch that routes phone calls through IP networks across different countries. It connects with local Class 5 Switches to complete international VoIP calls. With a Class 4 Softswitch, you will be able to route VoIP traffic from different location to other VoIP providers and sell VoIP minutes.
Least Cost Routing(LCR) - Least cost routing is a software that choose the lowest rate for routes on the VoIP IP network. LCR is how wholesales VoIP providers generate profit since they can exchange VoIP traffic with other providers using the lowest route.
IP Centrex - IP Centrex lets a VoIP business offer VoIP services directly to residential and business customers. No longer is it necessary to invest in a VoIP system as IP Centrex can deliver any VoIP service through a broadband connection directly to a customer's VoIP phone.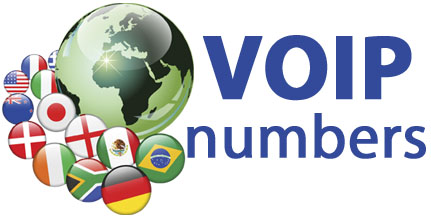 ---
Additional VoIP Resources
VoIP Hosted Softswitch - A hosted softswitch is the backbone of a VoIP system. The switch act as a gateway for all VoIP calls by routing incoming and outgoing calls to their proper destination. A traditional telephone circuit board uses physical wires to connect one telephone device to another. With a softswitch, each wire is replaced by an IP address and the data is converted to a digital signal. The signal is then sent over an IP network to connect with another VoIP enabled device or gets converted back to analog for traditional telephone to telephone calls.
VoIP Billing - VoIP Billing software helps you manage your VoIP business and allows you to track user account information. This integrated solution will make sure that your customers' information is updated and will alert you when a customer's balance is running low.
IP IVR - Internet Protocol Interactive Voice Recognition is an automated software that provides  touch tone options for businesses. This software plays a scripted message when a call is connected and provides options for the user to respond to. It can route calls to the proper extensions or give out predetermined company information.
DID Services - Direct Inward Dialing services is an extension for your business 1-800 number.  Each telephone device on a system is given a DID number that is used to identify where a call originated and to which device it is connected.
VoIP Dialer - A Predictive VoIP Dialer is an automated dialer that is capable of placing concurrent outbound VoIP calls. It is typically used by call centers to call from a list of prospective customers and connect them to an agent if the call was successful. It can also be used for telephone survey calls and for mass message distribution.
Mobile VoIP - Mobile VoIP applications let employees connect with their office VoIP phone system while on the road. Employees can forward calls, check messages and use any of the VoIP services that are available in the office.
Hosted PBX Telephone System - A business VoIP option that lets businesses utilize their own private VoIP network for office communications. The PBX system provides phone services for business phones such as call waiting, caller ID and call forwarding.
SIP Trunking - SIP trunking facilitates multimedia VoIP connections and video conferencing. It is also used for hosted PBX systems in order to make outbound calls to other telephone devices.