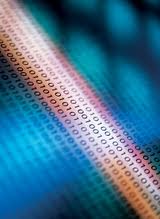 Interested in
starting a prepaid calling card business
? Then you need a
calling card software
to provide support for soon to be calling card clients. The calling card software provides back end administrative support for a VoIP server, making sure your clients gets the support they need in order to keep track of their prepaid calling card. Colocation America is committed to providing a one-stop shop to kick start your VoIP business venture. Entrepreneurs interested in starting their own calling card business can choose the right VoIP hosting solution that comes with a complete calling card platform. Our VoIP calling card software packages comes bundled with both a dedicated server and the calling card software, with free setup to get you on your way to owning a successful calling card business. Calling card software is an integral part of a prepaid calling card business. The software transforms an ordinary dedicated server into a powerful
VoIP
platform capable to routing calls to different locations worldwide. Some of the main features for calling card software are:
Easy Management of Customer Information
VoIP Billing System
Routing of Concurrent Calls
DID Services
SIP Trunking
Vendor Relations Management
Order Handling
IP IVR Services for Customers to keep track of their minutes
Customer Information Management
Calling card software allows a calling card business to build its catalog of phone cards in a graphically organized fashion. Businesses can add, update, or delete their products, descriptions, and customer data easily. The server will update the status of each tiered pricing plan so that each customer's account reflects the changes in real time. Each account will be recorded and related product purchases will be tracked in order to provide a coherent, in-depth analysis of a calling card business. These reports help a calling card business determine where it stands in regards to the service they offer and keep track of the amount in each calling card.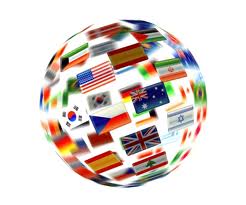 The calling card software will also keep track of the bulk minute vendors that supply the calling service on the phone cards. Each time a calling card is purchase and minutes are added into the account, the software will take note of it and tally up the total number of minutes for the calling card business. The software will maintain an inventory of
PIN
numbers associated with the calling cards (unless a pin-less solution is preferred) and alert the user if more minutes are needed. Customer information database will also log any related billing information, payment methods, and shipping information for ease of usage.
Order Handling
Orders placed by clients of the calling card business will be tracked by the calling card software and updated on the server. Customer's orders or changes will be updated automatically by the server and order information such as credit card number, PIN number, and the amount of minutes on the account. Each order is logged for a sales representative to review. This is especially useful when preventing fraudulent purchases from customers. Upon finishing the order, the software will distribute the appropriate PIN number to the customers, often through e-mail, SMS, or phone.
Colocation America provides a PCI compliant data center
for calling card businesses to host their dedicated servers. This ensures that all data process by the server is encrypted to protect sensitive business information and client's credit card information from digital eyes. It is important to ensure that the calling card business does not become compromised and jeopardize a client's privacy.
Concurrent Call Handling
The heart of any calling card business and the most important function of a calling card software. The software is capable of not only keeping track of account information and order handling but will route calls placed by customers that had purchase a calling card to its intended destination. Each time a calling card is purchase it will be assigned a PIN number and go through a VoIP gateway where the customer can then call to any landline or VoIP phones around the world. In the case of a pin-less calling card solution, SIP trunking and DID services are utilize to bypass the need of a VoIP gateway and
PSTN
lines to route VoIP calls. Each software solution provides a different number of concurrent calls it can handle. The number of concurrent calls will also depend on the dedicated server the software is installed in too. For small start-ups, Colocation America provides an affordable solution to route the calls made through prepaid calling cards to outbound destination. The calls will be made through the server, which uses VoIP
softswitch
technology to connect to local landlines of the intended destination to complete the call.