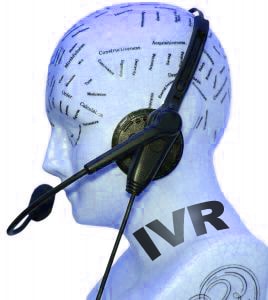 Internet protocol (IP)
Interactive Voice Response
(IVR) is used to provide an automated service for calling card customers that are trying to place
VoIP
calls. The IVR can
connect to the hosted softswitch server
and convert traditional land lines phone data into a codec that is supported by voipswitch like GSM, G729, etc. The caller can then call the number, select the option that best suits his or her needs, and complete the call by imputing the access code plus the telephone number.
How Does IP IVR Work
IP IVR is able to establish a connection with any type of VoIP gateway that uses the h323 protocol. There are a number of different approaches that can be used to connect with a particular producer's gateway. One solution is to establish an h323 connection with the
voipswitch
first. Once the channel is set up, voipswitch can then send out packets, compressed by g723.1 or any of the other types of g codec, directly to the proper gateway. This allows h323 devices like carrier class and SOHO gateways, as well as
IP Phones
to connect with the IP IVR system. Gateways using PSTN interface, i.e., Quantum or Cisco, can also be configured to process all incoming calls to be transferred to a specific IP or
DID
number. More than likely, the call will be transferred to a voipswitch that can then carry out the IVR request made by the customer. This gives a business that chooses to employ the use of the IP IVR system the flexibility of providing quick and instantaneous service for their customers.  A large range of
VoIP
products are compatible with IP IVR which means putting the system in place can give any business an advantage over the competition.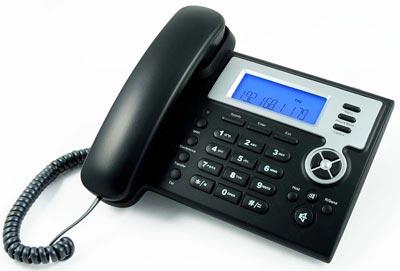 What Are the Benefits of IP IVR
Customers can check their VoIP balance and account information through the automated services. There are two methods for interaction with the IVR platform. The traditional way is to use a touch tone phone to select the option that will best suit their needs. One example of this is pressing 1 for English or 2 for Spanish. Companies can add in more options such as pressing 0 to connect with a live representative, play a recording of normal business hours, directing a call to the right department. Another way is to use voice recognition which lets customers speak in order to navigate through the automated system. Companies will usually give some options and will ask the customers to say a specific word such as 'customer service' to be connected to a live person. Other companies uses the voice recognition feature to perform telephone surveys, appointment reminders, or to determine if a cold call goes to voice mail.
24/7 Customer Support with IP IVR
IP IVR provides a business with an automated system to service customers through the use of a telephone. The automated services helps a company perform simple transactions including sales, collections, inquiry, and redirect support calls. IVR allows an organization to complete simple transaction and provide services to their customers well beyond normal business hours.
Calling card
companies can take advantage of IP IVR by employing its usage to assist customers in setting up their accounts, verifying their PIN numbers, checking their account balances, and adding more minutes. Through the use of IP IVR, businesses can service their customers on a 24/7 basis. For a free consultation and a customized VoIP solution for your business, please give us a call at 1-888-505-COLO or send us an e-mail to
[email protected]
. You can also check out our VoIP dedicated server hosting plans and VoIP colocation hosting plans.