Least cost routing
(LCR) refers to the action of designating the optimal course of outbound communications traffic determined by costs. The
LCR technicians
at a telecommunications provider are constantly selecting routes from hundreds of carriers for locations across the globe. Least Cost Routers are devices that automate this process. The purpose of least cost routing is to minimize costs by selecting call routes that require the least amount of Point-of-Presence (
PoP
). With international calls, each PoP can have added fees due to tariffs and restrictions along with fluctuating foreign exchange rates.

Least cost routing teams also take into consideration both the route and call quality, especially calling card industry. Poor LCR decisions will lower the overall call quality for entrepreneurs that are
looking to start a calling card business
. Many calling card startups face the problem of dissatisfy customers complaining of call quality, call latency, and dropped calls. Due to the fact that
VoIP
calls are placed over an IP network, connection quality is a main concern for anyone looking to provide crystal clear calling capability. Like playing an online game, latency will often affect the user's quality and interaction with the environment presented to them. A three second delay can affect the experience of playing online, which also rings true for VoIP telephone users. In order for
VoIP phone calls
to compete with traditional landline operators/call providers, crystal clear calls with minimal delays are essential. For this reason, least cost routing has largely contributed to both the increase in call quality and decrease in international calling costs in the industry through the use of preferred channels.
What is Least Cost Routing Software
Least cost routing teams will often use LCR software that allows them to do their job more efficiently. LCR software tasks include loading price schedules, automating the table coding process, monitoring volume commitment, comparing dial codes, organizing costs, incorporating quality variables, producing cost and routing schedules optimized for pricing analysts, generating automated processes to softswitch vendors, and transferring information into the
VoIP billing software
. Without LCR software, least cost routing would be a much more difficult task to perform than it is currently.
How Does Least Cost Routing Work?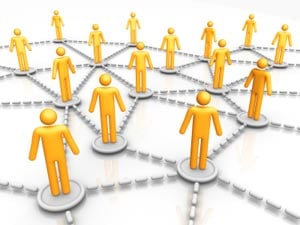 Least cost routing technicians that work for telecommunication carriers will typically follow these steps:
A new price schedule is obtained through negotiations between buyers and their suppliers
These prices are input into software that calculates values such as termination costs, which are then analyzed
Routes are selected to set the cost-for-pricing
The new routes are integrated onto the switch
Switch billing system produces reports that detail traffic margins and volumes
Any bad traffic or routing errors are caught and corrected
Get Started on a VoIP Business with a Server Hosting Plan
For a free consultation and a customized VoIP solution for your business, please give us a call at 1-888-505-COLO or send us an e-mail to
[email protected]
. You can also check out our VoIP dedicated server hosting plans and VoIP colocation hosting plans.