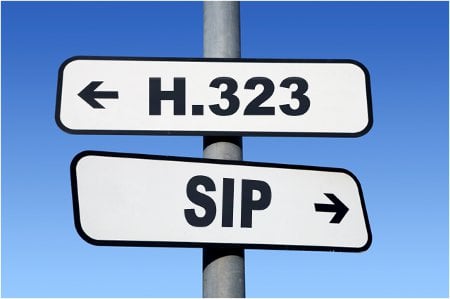 Session Initiation Protocol (SIP) trunking involves connecting different carriers through a trunk so that a connection can be made on a public switch telephone network (PSTN) gateway. There are multiple carriers that can be used for a call request to connect with a particular number when using a VoIP telephone system, which means the number being dialed cannot identify the carrier it should use, which means an SIP trunking services can be utilized. An SIP proxy can choose the carrier the call is sent through when a request is conveyed to the PSTN gateway. It can also be used to identify which trunk group should be used when a request hits the PSTN gateway. Calls that enter a PSTN gateway that use an SIP proxy will be able to request a particular gateway to be routed to and know which trunking options are available at the gateway. Through the use of an SIP trunking service, companies can replace traditional PSTN lines by implementing network connectivity and connecting users to the gateway through an SIP proxy. The bundles of physical wires that encompass traditional PSTN lines are replaced with virtual ones that can be easily identified with an SIP trunking service. Businesses with a privately hosted PBX system can use SIP trunking services to route their gateway to other PSTN gateway for outbound call services.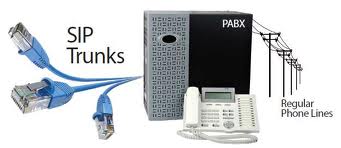 SIP for Business Hosted PBX System
A hosted PBX system is a private branch exchange that creates a private VoIP calling system. In this system, each employee receives a dedicated DID number and the
PBX system routes incoming calls
from the VoIP gateway to their assigned VoIP telephone. Using SIP trunking services for a private business PBX system allows out bound VoIP calls to be made through an internet connection. The SIP proxy can carry user data, such as
the DID number assigned to an employee phone system
, on calls going outside the PBX system. SIP trunking will incorporates many of the services that were made possible for the caller by the PBX system.
The SIP Protocol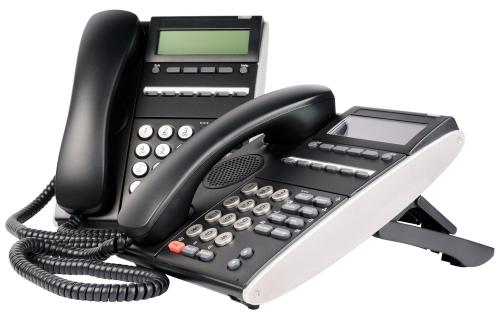 SIP is a highly flexible protocol used for VoIP communications. VoIP relies on text and multimedia sessions to be created and routed so that it can connect users through an IP network. SIP was established as the VoIP protocol to be used for such communications by the Internet Engineering Task Force (IETF), which establishes the standards for internet protocols and keeper of RFCs. Being very much like HTTP and SMTP, SIP has a structural body that consist of headers and a message body. The message body is defined by a session description protocol (SDP) and used to define VoIP phone calls being routed through a gateway. Using UTF-8 encoding, this text-based protocol provides VoIP telephone calls with some of its most common features like call transferring, conference calling, and call holding. For a free consultation and a customized VoIP solution for your business, please give us a call at 1-888-505-COLO or send us an e-mail to
[email protected]
. You can also check out our VoIP dedicated server hosting plans and VoIP colocation hosting plans.