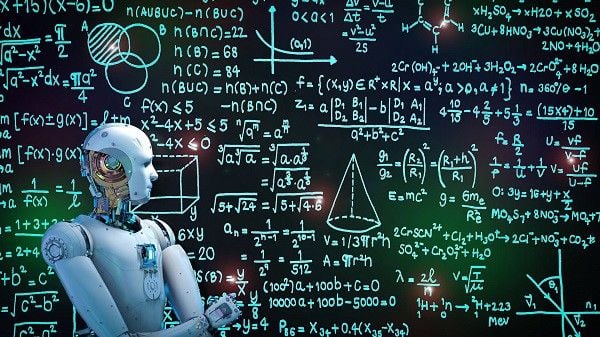 How Artificial Intelligence Will Be the Game Changer for the Education System in 2020?
April 7, 2020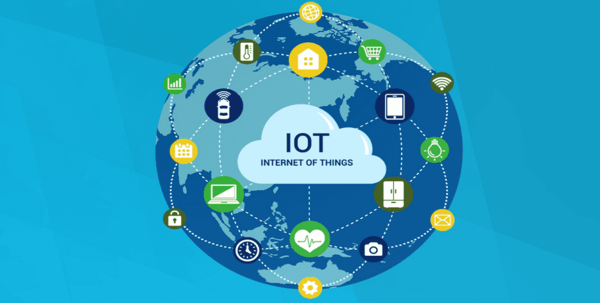 How Smart IoT Solutions are Digitally Transforming the Real-World
April 9, 2020
A data breach can become a catastrophe for any company. Small businesses usually suffer from such events even more than big companies because they often fail to prepare for security threats properly. Given that cybercrime becomes more and more common, there's no surprise that companies of any size make security their main priority. According to Gartner, global spending on cybersecurity is expected to reach $170 billion by 2022.
According to research, 59% of companies state that data security is their top priority. However, it's important to understand what are the most common sources of security threats. Most people think that data breaches always happen because of outsiders trying to hack the system. Even though such events often make headlines, the truth is that usually, users also contribute to the problem by ignoring some simple rules. Quite often, employees download malicious software or visit dangerous links so a data breach can happen. We decided to help you protect your company's data. Check out these security tips so that you can prepare for possible attacks and avoid common mistakes.
Know Common Phishing Schemes
There are many kinds of fake emails that are sent by hackers and criminals to gain control of your network or computer, to steal your information or identity, or to steal your passwords. Quite often, such emails look like they were sent by credible sources, such as your bank or insurance company.
Phishing emails also often contain attachments or links. We suggest that you never open suspicious emails and delete them immediately.
Before opening an email, make sure that it comes from someone you know who has already sent you emails before. Avoid emails with unusual characters or grammar mistakes. If you're getting a suspicious email that looks like it was sent by your bank, we suggest that you contact the bank first, and make sure that this email was sent from the real email address.
Know the Role of Identity and Access Management
Identity and access management (IAM) is very important for every company's security. IAM has three main purposes:
Authentication — The process of verifying the identity of users;

Identification — users should have their unique identities, usually with a username or ID;

Authorization — authorization determines what users are allowed to do once they've entered the system.
There are many IAM platforms that meet compliance regulations like HIPPA and GDPR and can be used by companies from different niches.
Use Multi-Factor Authentication
Most cybersecurity experts point out that multi-factor authentication (MFA) is one of the most effective practices. For example, if you want to log in to an account with multi-factor authentication, you cannot simply use your username and password.
Before you can get in, the account server will require you to provide a second form of authentication. It might be a security code or a key sent to your mobile device. This additional level of security makes hacking your devices a much more difficult task.
Choose Strong Passwords
It may seem that choosing reliable passwords is the most obvious thing you can do. However, many users and companies forget about it. If you have strong passwords and update them regularly, it will be much more difficult for cyber-criminals to break into your system.
First of all, your password should be long. The difficulty of a password grows exponentially every time you add another character to it. For instance, a nine-character long password will take about two hours to crack. If you choose a 10-character long password, hackers will crack it in a week. If your password has 12 characters, hackers might need up to 200 years to crack it using standard brute-force methods.
We also recommend that you don't use the same passwords for different accounts. Hackers have their own libraries of passwords, and every time they manage to crack a password, they add it to various databases, making it publicly available. Therefore, you should have different passwords so that hackers won't be able to break into all of your accounts at once.
Of course, remembering long passwords is a difficult task. However, there are many password managers that store your passwords in encrypted storage and even remind you when it's time to update your passwords. Many password managers will also send you notifications about attacks.
Use Encryption
Encryption is a must for any company that wants to make sure that no one will be able to access its sensitive information. You can use encryption for hard drives, mobile devices, and USBs. It's especially important to protect USBs and mobile devices because the modern workforce is always on the move.
Devices often leave secure corporate networks, so it's important to make sure that the information stored on these devices won't be accessible for outsiders. You can also encrypt your data before sending it to the cloud.
Educate Your Employees
The human factor is one of the most common reasons why organizations get hacked. According to research, 54% of data breaches are caused by employees. Companies should make sure that all their employees are perfectly familiar with cybersecurity policies and compliance regulations.
Given that C-level executives often have access to sensitive data, they often become victims of hackers. Therefore, it's important to maintain security across the board, not only horizontally but also vertically.
Practice Cyber-Hygiene
There are simple cyber-hygiene habits that can help you protect your company data. Here are a few of them.
Update your antivirus software regularly.

Make sure that your firewalls and routers are properly configured.

Encrypt and backup your business data.

Update user blacklists and whitelists regularly.

Install the latest security patches for your OS and run vulnerability scans.

Use different user permissions for authorized users.
Although the technologies used by hackers get more and more sophisticated all the time, it doesn't mean that companies cannot protect their data from cyber-criminals. Although it's virtually impossible to make your data 100% protected, there are simple rules that you should follow in order to make accessing your data more difficult for the outsiders. Follow our simple tips, educate your employees, and your data will be safe.