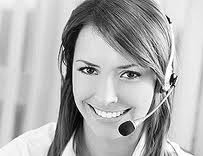 In Hard Times, VoIP Saves You Money
September 13, 2012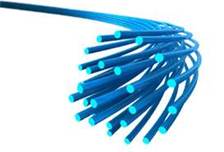 The Fastest Internet In The US – Google Fiberhood
September 17, 2012
iPhone 5 has set a pre-sales record. The fact remains: Apple users have always been a little nuts.
Lets face it. Apple users have always been a little nuts, as demonstrated by Jimmy Kimmel yesterday. Jimmy Kimmel's crew took to the streets of Hollywood seeking opinion of the new iPhone 5 from an un-suspecting passerby. Little that they knew it was only an iPhone 4S without it's protective case attached. They thought it was the new model. How gullible.
Well I wouldn't be giving praise unless it were due, but the fact remains: Iphone 5 pre-sales have set a record selling out in about an hour! Put that in your pipe and smoke it PC lovers! Apple may not win over many as the weapon of choice in the office, but they sure do kick some arse when it comes iPhones.
Quick Look at The Numbers
Pre-orders for the iPhone 5 began at 12 am PST yet sold out in about 1 hour. Website traffic was so high on apples site that many received error messages when trying to place an order. Oddly enough, outages on sites such as Verizon and Sprint also might have enraged buyers who stayed up late during the pre-sale. Despite all this madness a lucky few still got their orders out before supply was cut short. Those lucky few may be sporting an iPhone 5 as early as 9/21. Everyone else will have to wait until 9/28. Yet how many of these iPhone fanatics will break down and go stand in line for hours on end when it finally hits stores? Probably a lot. Let's not forget how fast these things sold during pre-sale. 60 minutes folks! For a darn pre-order no less. The record set by the iPhone 5 pre-sale didn't just beat the previous iPhone 4 and 4s records, it shattered them.
Hotter than the iPhone 4 & 4S
TechCrunch magazine reported it took the iPhone 4 around 22 hours to sell out during pre-sale and around 20 hours for the 4S. Pretty sad in comparison. Why the madness? I still ask, is the new iPhone 5 really that great? You tell me, perhaps i'm missing something here but my iPhone 4 is pretty decent but nothing to write home about. I've treated it like a baby ever since the day I got it yet the home button still sticks, rendering it useless half the time. Good thing I hate talking on my phone, let alone checking my Facebook status and work email on the darn thing.
According to Apple's website, the iPhone 5 is "The biggest thing to happen to iPhone since iPhone." That's rich. Does that mean the home button won't freeze after two years of babying the thing? Hopefully so. Though the real improvements come in the form of improved retina display, a faster IOS 6 operating system, better graphics thanks to an A6 chip and of course, a better panoramic camera. The kicker for me though is the fact that the back casing isn't made completely of glass. Many of my friends cracked theirs within a week of owning the iPhone 4 or 4S. I'm one of those lucky few (and those smart enough) to throw looks to the wind and buy a sturdy case for the thing (as to not shatter it). I really want to know, who among our readership is going to go stand in line just to snatch up the new iPhone. We promise not to judge you.