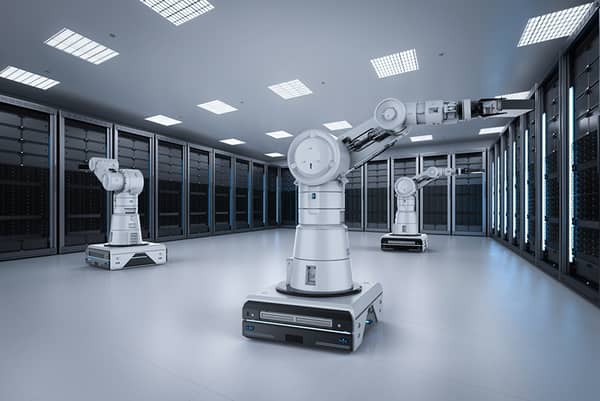 Are Artificial Intelligent Robots the Future of Data Center Security?
December 11, 2020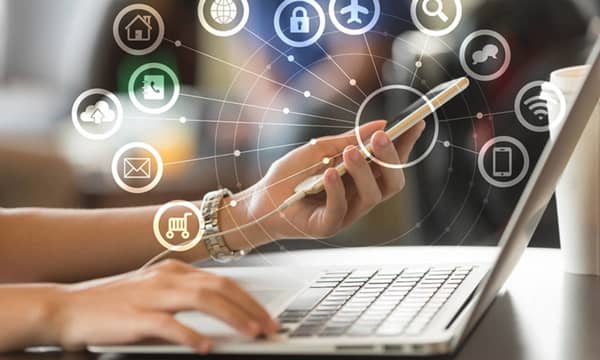 How Has Technology and Data Evolved over the Years?
December 16, 2020
SpaceX is seeing more time in news cycles as of late. The company just recently brought in a new era of NASA with its successful mission of bringing the Falcon 9 rocket to the International Space Station. This is the first private craft to be officially associated with and supported by NASA. The SpaceX crew will be in space for about 6 months and will carry out several missions. The next being launching a new NASA satellite that will help keep an eye on the world's oceans.
In 2019, the company launched 60 satellites into space revealing the project of rebuilding the Internet in space. The project is called Starlink and aims to bring a new era of broadband service to the world. The way the entire world connects to the Internet is outdated. We are still using hundreds of miles of underwater cables to connect the world so an upgrade is needed. But some people are calling the current project risky because of the potential possibility of collisions happening in our orbit.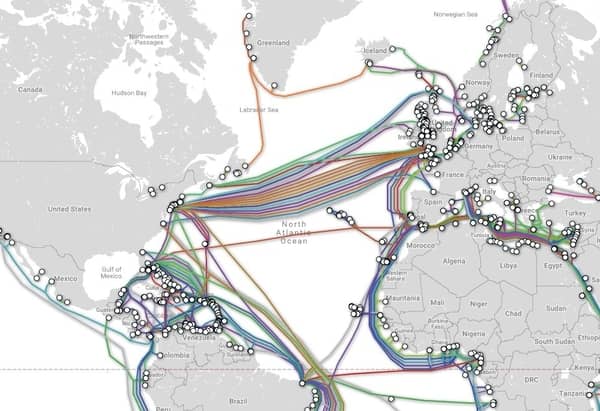 What is Subsea Cable Technology?
Subsea cables or submarine cables is what connects the world to the Internet. Many people may be mistaken thinking we are all connected by satellites. 99% of transoceanic digital communication uses these underwater fiber optic cables. This is how all of the different countries are continents are connected.
These cables are laid directly onto the ocean floor, and while the technology is still cable of connecting us—it may be time for an upgrade. There are some discernable drawbacks of the subsea cable technology. First of all, installing underwater cables is difficult. It's a slow process and can is quite expensive. Subsea cables also have certain susceptibilities that are specific to the ocean. Sharks and other creatures in the ocean often chew on the cables. Subsea cables are also exposed to boat anchors and natural disasters. And because these cables are often more than 6000 feet underwater repairs can be difficult. This is where Starlink comes in.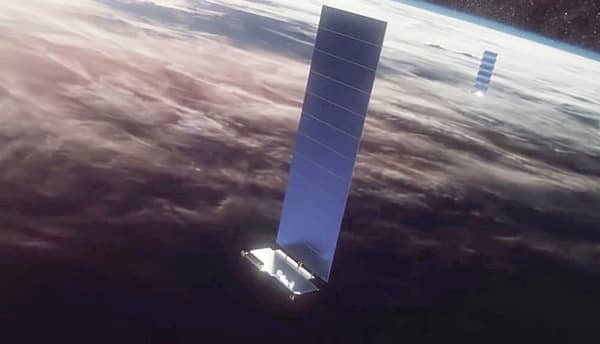 What Is Starlink Technology?
Underwater fiber-optic cables connecting the entire world is outdated, but SpaceX is looking to bring in a new era of Internet connection. The United States Federal Communications Commission (FCC) authorized SpaceX to fly satellites into space. SpaceX has launched multiple groups of satellites that will be a total of 30,000.
Starlink satellites work by beaming the data through a vacuum of space instead of through electric cables. In theory, these satellites are 47% faster than the current fiber optic cables being used by the world. Starlink's network of satellites is all orbiting lower and faster than other satellites allowing for a better connection. The time delays that normally happen from space satellites are reduced as well. But because these satellites are orbiting lower and faster, there are concerns about the safety of these satellites and concerns over rebuilding the internet in space. 
Starlink Has Rolled out Broadband Internet with Public Beta Testing
Starlink has already started to roll out its space traveling broadband internet by way of public beta testing. The company sent out invitations to potential early users. The limited "better Than Nothing Beta" testing starts at $99 a month, but users are required to purchase the Starlink ground equipment at $500. 
Although Starlink is still in its limited beta testing phase people are already expressing how they feel about the new technology. As expected during the beta phase, users are experiencing problems. Concerns regarding light pollution and radio frequency interference have caused some snags which were expected, but there has also been a failure rate of about 3%. The problems are ranging from the satellites being unresponsive and not moving in orbit. This is one of the most discussed risks that concern most people. Unresponsive satellites can cause collisions that could produce larger problems. Repairing underwater cables in the ocean is very difficult, but so is repairing unresponsive satellites in space.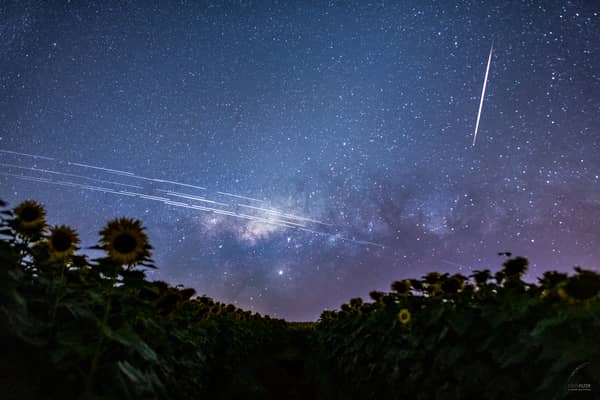 What Are the Risks of Rebuilding the Internet in Space?
Starlink is a revolutionary idea that aiming to send 30,000 satellites into space. Some people are calling this a mega-constellation of flying routers. These satellites that emit light can be seen in the night sky. Now imagine a blanket of them overhead completely changing what we see when we look up. But aesthetics aren't the only issues.
There are clear risks regarding the idea of rebuilding the Internet in space. As mentioned earlier, it's a little more difficult to repair fiber optic cables underwater or satellite routers in space. It would be more of a mission than a simple repair job.
Unresponsive satellites can cause collisions out in space. Our world has a problem with excess things. We have garbage dumps with all of our discarded things. Leaving broken things in our orbit can be detrimental to other space missions and repairing or discarding unresponsive satellites is the whole mission itself. If a collision were to happen in space, it could cause harm to other satellites or even astronauts in space.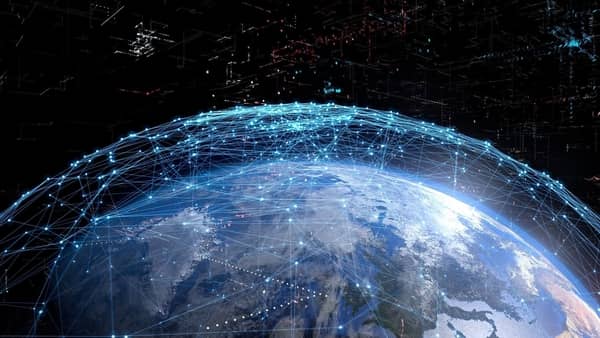 Conclusion
Innovations in technology are an important part of our world's culture. It is a driving force in the way we experience things, the way we share information, and how we simply connect. Elon Musk's company's (SpaceX/Starlink and Telsa) are pushing the envelope in many different ways.
They have been hard at work changing the cars we drive. Tesla cars are electric, fast, and will be fully self-driving in the future. SpaceX has partnered with NASA to bring in a new era of space travel recently sending their first manned mission to the International Space Station. And SpaceX's Starlink broadband internet company is changing how we are connected to each other around the world.
With new ideas and technological advancements, there will be some missteps and issues along the way, but that just goes with the territory. We have heard both praise and criticism for broadband technology, but the overall ideas and what the company is aiming to do will revolutionize the world.