This guy thinks he can run a state government…
The folks who inhabit Silicon Valley think they can fix everything. Even government. Yes, the same people that brought us Snapchat and other meaningless tools to curb boredom think that they know exactly how to properly run a government, hence why they want to split California into six, separate but totally-not-equal states.
Recently, the idea has gained more traction, and now the measure to break California up into six states will be on the ballot in 2016.
Silicon Valley's California Split proposal
The man behind this crazy—and I don't mean "crazy" as in "fun crazy", I mean "crazy" as in "commit him to an institution crazy"—idea is Tim Draper (no relation to Don), who is insanely rich. And that's pretty much the extent of his experience in politics.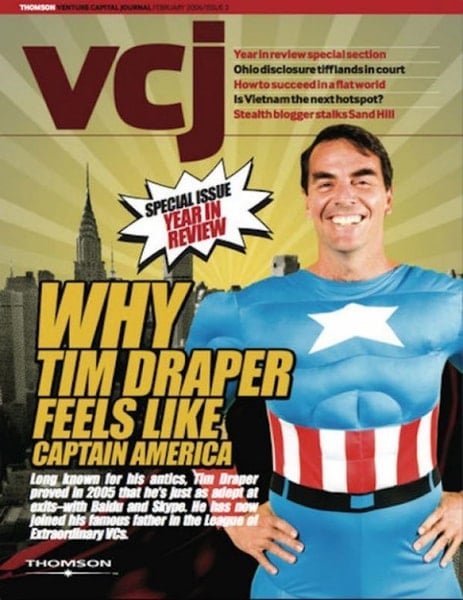 But ol' Timmy won't be stopped, no. He went out and got "far more" than the 800,000 recommended signatures needed to get something on a ballot, and now the measure for California to be separated into six states will be up for a vote in 2016.
Tim seems to have the time, money and inherent craziness to actually see this plan to fruition, but there's a few things standing in his way before he sees his dream become a reality. And those are: LITERALLY EVERYTHING.
You name it, it's standing in his way. Well, it's mostly political stuff, because it turns out you can't just go, "We want to split California into six states where at least one will be insanely rich—the one I live in—and one will be so incredibly poor—which I will never visit—that it will ruin everything" and then have it happen.
First, the federal government has to approve it, and so does the state and all the local municipalities and pretty much everyone living in the state too. You can't just come up with an idea, get a few signatures and then everyone just goes, "Well, okay."
This also highlights the absolutely absurdity of the Silicon Valley mindset. They're all about "disruption", and they think that they can disrupt government and make a better one. These are the same people that gave a messaging service $19 billion.
Let this be a memo to rich people: just because you have money doesn't mean your ideas are great. In fact, 99% of them are idiotic and you should be publicly shamed for them.
Also, don't let this fool you—this isn't about making a better government. This is literally about keeping poor people away from the great amount of wealth floating around Silicon Valley and San Francisco itself. Need proof? There's a place in San Jose—minutes from Silicon Valley—that is called "The Jungle" and it's home to some 350+ homeless residents living in makeshift homes. Those Silicon Valley types don't care for the homeless much.
Because nothing says "knows how to run a government" like hating on the homeless and giving obscene amounts of money to innate stuff.
(h/t to Wired, Business Insider, Valleywag)
For more information contact Chris L.