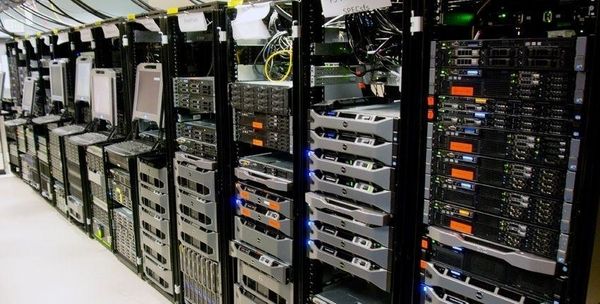 Common Mistakes You Might Be Making with Your Data Center
April 19, 2019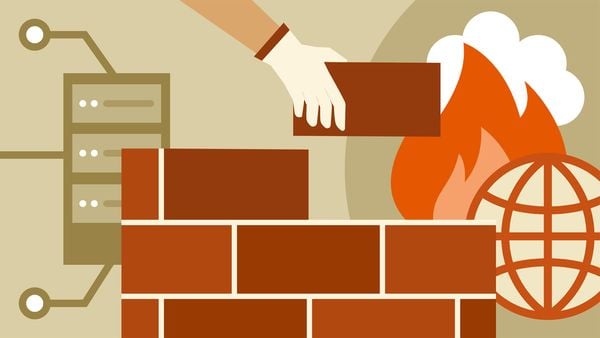 Key Differences Between Firewall and Antivirus
April 23, 2019
There's no denying that technology has brought revolutionary changes in this era but who would have thought about moving to the clouds. Metaphoric, but the statement isn't entirely incorrect. With rapid changes in the digital world of rapid adaptation of new technologies, many companies have ventured on cloud journeys. The journey is necessary, but the move to it could present you with daunting challenges and tasks.
Technologies such as Artificial Intelligence, Machine, and deep learning, Big Data, and IoT have introduced innovation as a necessary element of the business and marketing worlds. The need to shift from traditional to modern business approaches is the pivot of the digital business world. Digital transformation (DX) is an innovative way to meet the needs of current customers and to bring in a digital revolution in the company. For that very purpose, many business organizations and companies rely on cloud computing. https://www.youtube.com/embed/mwDVayzR258
Living in the Clouds
Simply stated, cloud computing is all about delivering high-quality computer services and solution over the servers, storage spaces, databases, networks, various software, intelligible analytics, and numerous internet resources. Using the internet to access better resources, rapid innovations and different economies are what makes cloud computing different from traditional computing and networking.
Agility, flexibility, scalability, and highly-digitized are some of the chief reasons as to why the business and marketing worlds are shifting to the clouds. In cloud computing, you pay for the services you use which ultimately lowers your operating costs, increases your firm's efficiency and open your business organization for change and transformation. Undeniably, cloud computing is one of the most significant paradigm shift in the current business era and world.
Cloud computing is all about maximizing the utility and benefits of network servers while providing users with increased functionality, more storage, faster processing, higher security, and great analytics, etc. To bring about a digital transformation, a company needs to leverage the advanced technologies to revolutionize the business processes and strategies.
Reaching New Heights with Cloud Computing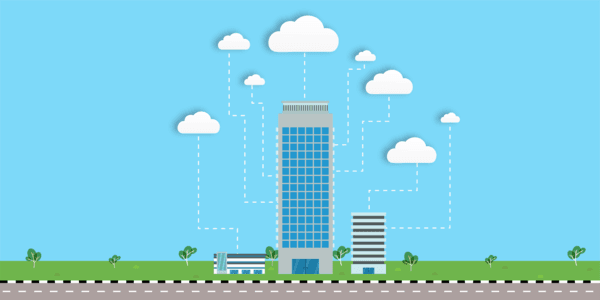 Ever since the increased integration of the technological solution in the business world, the business paradigm has never been more fickle. Any upcoming technical solution cannot cloud the strategic significance of cloud computing in a business organization. Cloud computing is the cornerstone of every contemporary business organization and company. Cloud computing provides secure access to system information and a higher level of security to distributed data. With seamless facilitation of remote accessibility and restoration of critical data and information, cloud computing provides the users with multiple authentication levels, a centralized database, and various automated servers.
The significance of cloud computing is quite evident in our daily lives. From experiencing innovation and modern-day socializing methods to bank account management, cloud computing is taking over the conventional ways of data storage and organization. Through these reasons one can realize the imperativeness of cloud computing in business organization and firm:
Provides device and location independence.
Network virtualization makes sure that the information is available at all times.
Offline accessibility of data with protected storage management.
Enablement of pay per use for increased efficiency.
The dynamic release of internal resources for faster network speed.
Offers scalability, sustainability, and reliability of business functionalities and operations.
Reduces the cost of ownership.
Utilization of brisk business through servers assists in multitasking and improving distributed services.
Faster disaster recovery through speedy and automatic backups.
Streamlining Innovation through the Cloud
Be it an entertainment industry or the marketing sector; cloud computing is providing better and innovative ways to deliver better content and services to the targeted audience and potential prospects. The leader of cloud computing and experts are offering a whole compilation of cutting-edge technology and advanced solutions. From machine and deep learning to artificial intelligence and cognitive technology, the cloud market is rapidly growing and speedily expanding.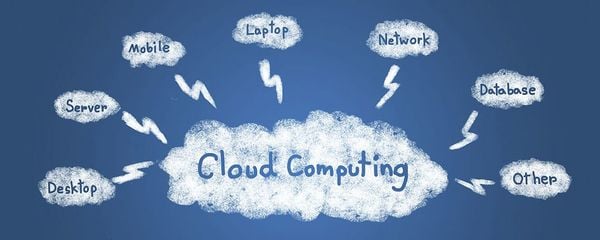 With the increase in demand for better cloud solutions, more and more technologies are being developed that support cloud and are making cloud projects and solutions cheaper. Soon we will witness the mainstreaming of the supercomputing technology.
With these advancements in mind, here are a few changes that we might witness in the coming years as per the garnered expertise of cloud leaders and experts:
Wafting Away of Software
It doesn't mean that software will disappear entirely, it infers merely to the fact that with such excessive advancement of cloud, the applications will become more and more hardware-agnostic. One can rightly say that cloud computing is the final medium of making computing completely invisible.
Modular Software
To benefit from the plethora of available hardware via the cloud, modules of a software application are developed and are set together to support scalability. With the increased use of software programs, the complexity and scale of application codes are also growing. For that very purpose, smaller modules of code are now developed which can be edited and changed individually without ceasing the running application.
With that being said, coding a cloud computing application requires a new mindset as the cloud applications work in collaboration with multiple clouds.
Social Software
Along with modularization of software, the cloud computing software can inherit traits of social media platforms and applications. Programs could associate themselves with different hardware and software elements as per the requirements. These traits will be engineered in a way that the infrastructure will look like a cloud while it will automate the distribution and allocation of storage, server, and switch.
Low-Cost Hardware
In coming years the use of low-cost hardware will experience a definite boost. Upgrading and replacements of essential computing elements will become more comfortable as the whole infrastructure will be disintegrated into its basic components. It is foreseen that in the coming years, cloud service providers will be one of the fastest growing market sectors.
Quicker Interconnects
The need for hugely-distributed applications and rise in high-end but low-cost processors has heightened the demand for speedy interconnects in data centers. This will enable faster flow of information at a much higher rate and lower cost. This provides the companies with larger applications enabling better circulation of data through the hardware which also puts up a challenge for the developers to program more intelligent and automated applications.
Forecasting the Future of Cloud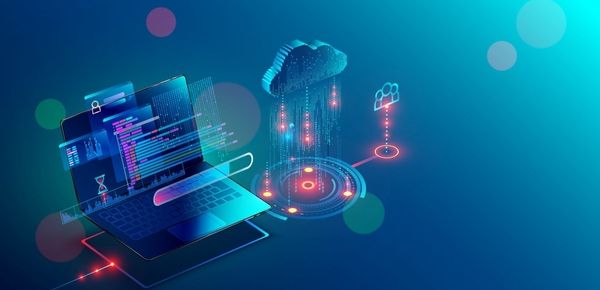 Cloud applications and programs have reformed the business models and practices of numerous business organizations. To harness proficiencies of cloud computing, leveraging a robust cloud solution is of crucial importance. The right cloud solution and strategy helps in not only increasing the storage capacity and performance, but it also enhances security. A great cloud strategy helps you in keeping up the pace with technological advancements and provides your company with innovative customer solutions. So, here are the following ways you can prepare yourself and your business for the imminent future:
In your cloud journey, choosing the right cloud-based application or tool for improved customer service is essential.
Utilize microservices-based architecture to increase flexibility.
Use automation tools for hybrid cloud management.
Develop multi-cloud approaches and strategies.
Unquestionably, the future of cloud is mostly bright with the expectation of higher degrees of innovations and some significant change in the climate and environment of the business and marketing sectors.