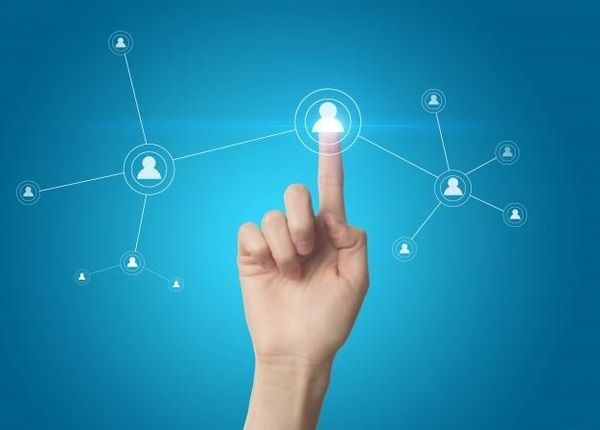 How Cloud Services Help the Environment
August 14, 2019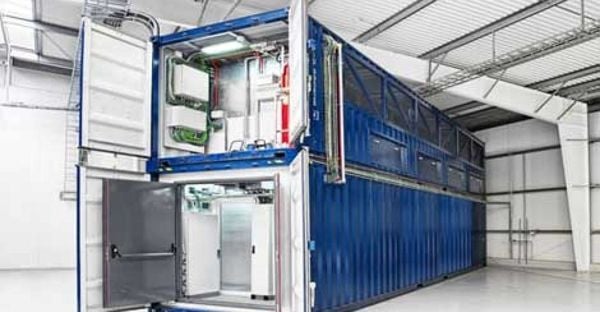 Modular Data Center Market Driven by Growing Demand for Eco-Friendly Construction of Data Centers
August 20, 2019
This article highlights the upcoming trends in cloud computing and how companies are using cloud-based solutions to gain a competitive advantage.
Cloud makes resources, applications, platforms, and data available anytime, anywhere. Moving from a data center to the cloud makes businesses scalable, productive, and more accessible. 
Cloud computing has three service models:
Software as a Service (SaaS)
This service model allows the consumer to access any application stored in the cloud. The applications are easily accessible through various client devices — for example, users using email services. An email user is not responsible for managing the application on the cloud.
Platform as a Service (PaaS)
This service model enables users to deploy services on the cloud using it as a platform. Cloud as a platform provides easy access to various resources such as programming languages, tools, libraries, and services. For example, Google App Engine offers distributed web applications using Java, Python, PHP, and Go. Red Hat Open Shift is a cloud-based PaaS offering a wide variety of languages, databases, and components for creating open source applications.
Infrastructure as a Service (IaaS)
This service model allows users to accesses the storage, networks, and any required computing resources to help them deploy and run any software.
IaaS users can easily manage middleware, OSes, applications, and data available at the cloud.
Many IaaS providers offer their services at the virtualization layer. This layer allows multiple customers and organization to access a resource by sharing a single physical instance of the resource. This layer works by providing a logical name to physical storage and calling a pointer whenever the physical resource is demanded. Amazon Web Services is an example of an IaaS service provider.
Top Cloud Computing Trends to Witness in the Coming Future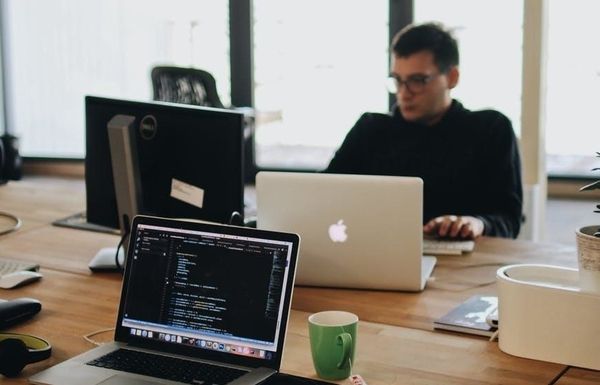 Hybrid Cloud
Hybrid cloud offers the benefits of both private and public cloud. It provides greater flexibility to work between both the cloud solutions. Hybrid is excellent to use for changing business needs and cost. Users can protect their crucial data by storing it at the private cloud, and in-parallel can compute data using a resource stored in a public cloud.  
Organizations take the benefit of cloudbusting when there is an increase in application demand. In cloudbusting, the application runs in a private cloud and can burst through a public cloud to use more resources.  
With hybrid, organizations can use additional resources whenever required. The business can pay based on their usage rather than paying for unused resources. Hybrid proves to be cost-saving and mitigates the risk of business loss. Hybrid makes businesses more scalable and fail-proof.  
Cloud offers impeccable security measures to keep data assets safe and available 24*7 to the authorized person. As per the recent report published by MarketsandMarkets, the hybrid cloud will amount to a $100bn industry by 2023.
Quantum Computing
Quantum computing is the next big thing which is ready to transform business provided by leading IT industry players. This computing uses quantum physics to increase the processing power of computers. Users will be able to access the quantum computers using the internet.  
 Renowned companies such as AWS, IBM, Microsoft Azure Cloud, and Google Cloud are working on quantum computing to leverage the best cloud-based tools.  
Quantum computers are using the fundamentals of quantum mechanics to perform complex computations faster. It is powerful enough to process massive and complex datasets quickly. These computations involve an unlimited variable for potential applications. Quantum computers can also break the code to encrypt electronic communications to reinvent cybersecurity. Major players such as IBM, Google, Alibaba is considering quantum computing to take a significant leap in computing.  
For a financial company, there are various algorithms to run a transaction. Quantum computing offers faster processing to increases the speed of the transactions. Quantum computing stores data in qubits, a quicker and simpler form of data. Quantum computing improves the overall process and reduces the cost of hiring an additional IT resource.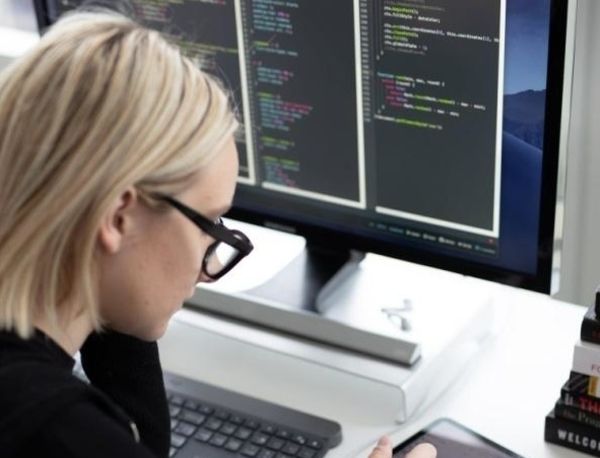 Automation
Automation reduces the human effort required to maintain the cloud. Automation tools can help companies to be productive with the same resource strength and can reduce errors, ensuring complete cybersecurity.
For example, Netflix, a renowned media service provider, uses automation in cloud computing.
Developers can easily save changes without any glitches in the website located at the cloud. The website receives traffic when it gets live. If anything goes wrong in the code, then users will be taken to the earlier version of the site without affecting user's experience and sales.
Moving to the cloud involves more data consumption, managing applications, task, and data. Developers can also use automation to ease off effort required in tedious activities. It can be implemented to private, public, and hybrid cloud.
Security and Cloud Compliance
A lot of companies misunderstand the security of the cloud. Managers think once you move to the cloud, then security should be maintained by the cloud provider. Whereas, the fact is, the compliance is shared equally between various parties which use the resource to maintain security.
For a SaaS provider, the cloud provider offers additional security and compliance on the top of in-built security features. But, with a shared framework, the customer should implement security and compliance features to extend the existing policies.
Internet of Things (IoT)
The growth of cloud computing and innovations around real-time analytics of data has led to the development of internet-of-everything. IOE is continuously evolving, and it enables humans to interact with each device connected to a network.
IOE is an extended form of IoT where the internet focuses on machine-to-machine communications, data, and processes. IoT devices can leverage cloud computing as a cloud offers ample storage space to find resources, keep data, and share information.
A cloud offers benefits to IoT, which includes speed, performance, and connectivity to other IoT devices.
Serverless Paradigm
The birth of serverless paradigm allows the cloud to execute code snippet without bothering developers. This approach divides the software into pieces of code. The code can be updated as per the consumer's desire to deliver a great experience with a faster release cycle.
Amazon's CTO has called serverless computing as the "next generation of how we built our systems."
Amazon AWS has already implemented the serverless paradigm. Amazon manages the allocation of various resources. Companies using cloud don't rent or maintain their servers; they deploy their code to the serverless platform such as Amazon AWS.
The Rise of Open Source Development
The high demand for cloud computing and big data is driving the open-source development. Open source development in the cloud offers easy access and use of resources. Open-source software development is the process where the source code is available and accessible for everyone. It is done to evaluate and improve its design. In cloud computing, open-source includes any service or application built as per open-source software in private, public or hybrid cloud model. 
Open source development saves businesses from getting trapped in monopoly. It also saves cost and reduces business risk. 
Industry examples are Amazon EC2 and Google Compute Engine built on open-source software.  
As per the predictions by Statista, open-source software income will grow to €32.95 billion by 2022.
In the coming years, cloud computing will bring more innovation and opportunities in business. Innovative technologies will boom, and there will be a change in people's mindset, work environment, and process flows. Cloud computing is a step towards the agile, reliable, quick, and flexible work environment.