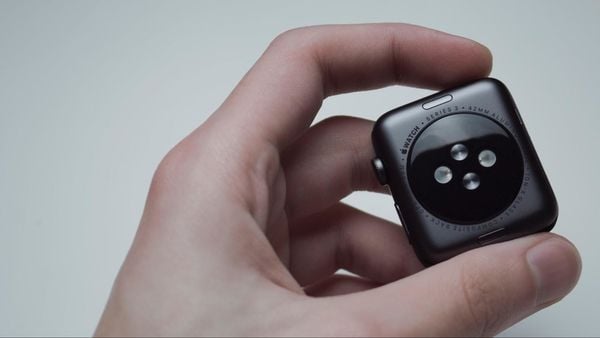 How Wearable Technology Will Change the Way We Live in the Future
April 24, 2019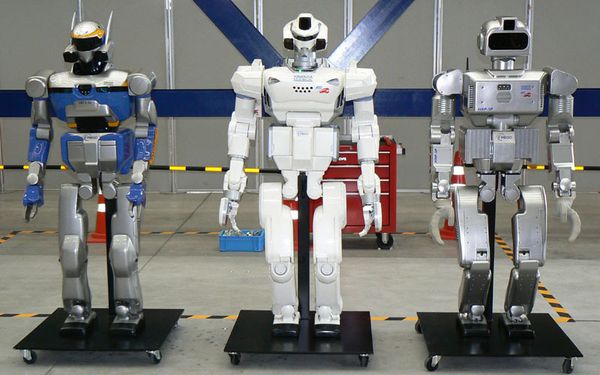 Will Robots Really Replace Security Guards?
April 29, 2019
While many of us might not take notice, the presence of cloud everywhere is a general concept now. It can easily be said that 'cloud' is global and omnipresent. A common example of its presence is when you check your emails the moment you open your eyes in the morning – even when you are using a maps app to check for a faster route or traffic-free zones, you're interacting with the cloud services.
From writing codes with the help of the Github, a typical code warehouse, to sharing documents with clients or colleagues using the Box; entering a consumer's details in your Salesforce data board. The photos we get back to on our Dropbox accounts, for the sake of nostalgia and bittersweet smiles, we are using cloud services. Dropbox is one of the cloud services that was built on another cloud service, i.e. Amazon AWS, in fact, cool right?
So. in short a 'cloud' can be roughly described as a software or a service that occurs over the internet; by the internet, with the internet, and for the internet. Quite an internet democracy we've got here, now via the cloud (sorry, bad joke). The point is that the cloud is tightly knit with the
internet
.
The cloud services are aiding in cost-cutting, in today's capitalist world, by improvisation and customized approaches for every IT service that exists and it doesn't even ask you to go through expensive installations. Therefore, without a doubt, cloud services can help you with your on-site data centers and their extension. To help you understand the importance and ensure that you have the clarity of mind when it comes to the cloud and your relationship; here are a few tips for you. One thing to keep in mind throughout the article is that you should choose the service that resonated with your own needs and from there onwards, you can strategize to get an overall upward movement in your success charts.
Why Should You Use the Cloud to Extend Your Data?
Cost Effectiveness

Full of flavor (Iaas, Paas & Saas)

Scalability services

Time and Energy Efficient

Market Navigation
Now let's discuss the points in a bit detail to make it easier for you to comprehend, shall we? The best thing about Cloud alongside many others is that it is cost effective; once you add a cloud extension to your business, you would not be uncertain of where the money went or if the extension was beneficial for you at all. Moreover, if you wish to go on a budget or cost-cutting spree and limit your resources to a handful – cloud might help you replace the ones you let go. It doesn't just help you cut down on the cost of the hardware, but instead, it also helps you manage and earmark the space which is quite challenging sometimes.
It comes in different flavors, not just vanilla – for you to choose which one you want. IaaS, or infrastructure as a service, is all about maintaining the frame – if your groundwork is weak, nothing can help you establish. PaaS, or platform as a service, provides a place for the developers to build and develop cloud applications; if you choose PaaS, you will get a database, an operating system alongside programming language execution proficiencies with the webservers. SaaS, or software as a service, is built on PaaS. The SaaS providers would deliver software and applications you desire using the cloud. The usage of the cloud for this is essential because it is far more accessible. This is mainly because it is easier for a software upstart to unveil a new application using the cloud. Thus, the cloud can also help when it comes down to services relative to scalability.
It is quicker and cost-effective for all sorts of businesses mostly because it helps a company get more accepting towards the developing needs of their audience. What's great is that you can scale most of the time without interfering with your team directly – this saves both time and energy giving you more chances to generate profits. Everyone works in harmony without any interruptions just as the cloud does for you.
Lastly, on my list, using the cloud helps you navigate through the market as well as the market itself easily. It lets you find the provider that best suits you without having you to think for months. Now that this confusion is out of question let's move onto tips for using these very services for the extension of your data center.
3 Tips for Using Cloud Services to Extend Your Data Center
To design a cloud strategy; the first thing you ought to do is think about your own needs as suggested before. Once that is done; then begins the actual planning and scheming as to how the cloud platforms, items or purveyors may be of help to you. Keep in mind the essentials:
the whys

the whats &

the hows
In and for your work conditions with the help of a 3 step course discussed below:
Assess Your Needs & Goals
You need to realize what would help you boost your game-plan. You are, by now, aware of all the advantages and benefits you could get by using cloud services so it should be easy to decide which one would be in your best interest. Start making your plan around that and then see where your mind goes next.
You should make a list of things you want to see inculcated in your business; the value and purpose – work on them. Create goals for a day-to-day basis rather than a monthly or even weekly basis to see how far you are from yesterday and how close you are to the tomorrow of your company. Be more responsive to your business demands and that too punctually. Due to the cloud's scalability, you can open doors to many possibilities of transformation for your company's applications with style and precision.
If you a fall under the SME category, you could also use the risk mitigation, availability, and reliability services in the cloud that might be unaffordable for you otherwise. Sounds quite promising, no?
Set Your Application Strategy
Put a pin on the type of application(s) you want to use once you have the cloud. Don't think that you can decide to use whichever you want to use whenever the time comes because then you might not even know the number of applications that might be available to you. You would NOT even know their functions let alone names until you needed one for some dire situation and you didn't have any – later on you searched it and viola you just found an application that might have been helpful for you! You could also opt for a private model, but that might cost a bit more than the one available to the public. However, they are superior when it comes to development and other relating applications.
Identify Challenges
Your challenge isn't just to select the technology that might be best for your job or company instead the biggest challenge for you might be the clouds themselves along with the integration of;
Data

Workflows

Business processes
The level of difficulty depends on the type of application you're aiming for, so that right there requires some hard work from your side and the team. Another widely known yet least bothered challenge for you might be educating and prepping the whole group or a particular person who would be selected to use these new applications. Pay heed to those and have them learn it too.
Conclusion:
With time, the cloud has become more affordable and efficient. Many people are shifting to it for a better future of their company – they made a safe choice and might make it so why can't you?
Again, remember; don't dive into the ocean without judging its depth. Think of which service you need and opt for that – no need to go about getting every single application. The best part of the cloud is the presence of different levels of Cloud services.