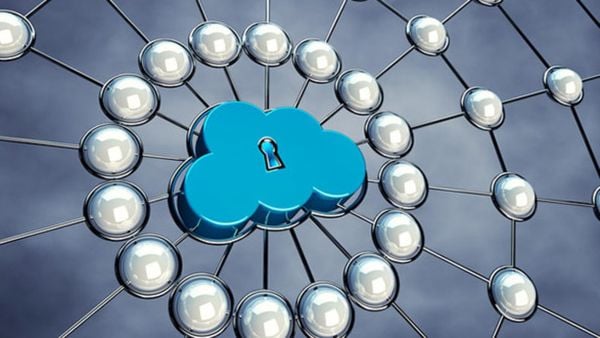 What Is a Software-Defined Perimeter (SDP)?
August 13, 2019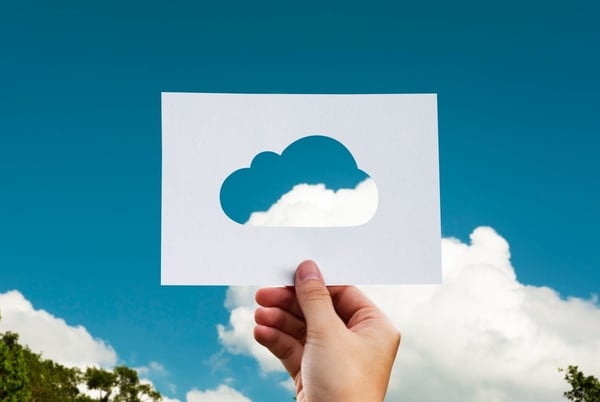 The Cloud Computing Trends That Will Dominate the Future
August 15, 2019
Environmental issues are occurring more frequently each day. Governments are increasingly aware of this and carry out different campaigns to reduce this negative impact.
Also, consumers and businesses are increasingly more informed and aware of these issues each day. Because of this, more companies are gearing towards a more eco-friendly business model. 
Nowadays, showing consumers that you care for the environment has led to total success. Both potential investors and potential buyers are more attracted to companies that are proven to be sustainable and eco-friendly. 
The arrival of Information and Communication Technologies (
ICT
) has been used to create a more sustainable community in addition to its many other advantages. Most companies are already aware of the benefits of ICTs (Information and Communication Technologies), both at the environmental level and in their management level. 
According to a study carried out by Fujitsu Group in 2007, the use of ICTs in companies could reduce carbon emissions by more than 15%. In particular, the use of Cloud services is the most used in business today. This has dramatically improved corporate sustainability.
What Are Cloud Services?
Cloud services store your data through the internet. It is a combination of servers located around the world, which are connected to each other to work as a single system. 
These servers allow you to store and manage data, run applications, and deliver content and services at any time and from any location. Wherever you have an internet connection, you may store your data in the cloud. 
The information no longer has to be linked to a local server, so it also means a reduction in costs. You no longer need a local physical server to store all of your data.
The best feature of cloud services is being able to work in real-time. This means that your files will automatically save, and multiple people can work or read on the same documents at once. 
Although most of us are familiar with cloud services by now, this has been a complete game-changer. You no longer have to worry about accidentally losing an important document you've been working on because it will automatically be saved. Not only that, but you no longer have to continuously resend the most updated copy over and over again for it to be edited by someone else. Now, you can share the file and view it at the same time. 
With the cloud, you can also protect who sees your documents. You can give specific permissions to certain people to ensure no unwanted changes have been made.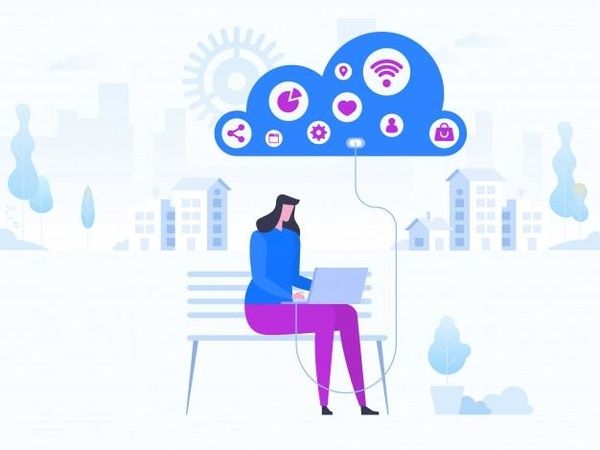 Different Uses for the Cloud in Business
Storage of Information
Cloud storage is one of the most recognized ways to store data today. It allows you to upload large files, create folders, and share them with other users in real-time.
Also, being able to access and update files at all times lets you perform all kinds of work much more efficiently.
Cloud storage has also reduced vast amounts of paper use, ensuring that no relevant documents are lost, all while helping improve the environment.
Telecommunications
The use of cloud-based telecommunications in business has also shown significant benefits for both companies and the environment. 
WebRTC (Web Real-Time Communication) is a new technology that allows for video and calling through the internet, without requiring any software installations or downloads. This gives you the flexibility to receive calls from anywhere, as long as you are connected to the internet. 
Not only does this help the environment, but telecommunications over the internet also works entirely in the cloud through a virtual PBX or call center software. Neither of them requires SIP installations. Because of this, environmental contamination from wires and other physical phone requirements disappear. You can now make calls using a laptop or cell phone that you already own instead of needing to repurchase extra hardware.
E-Mail and Social Networks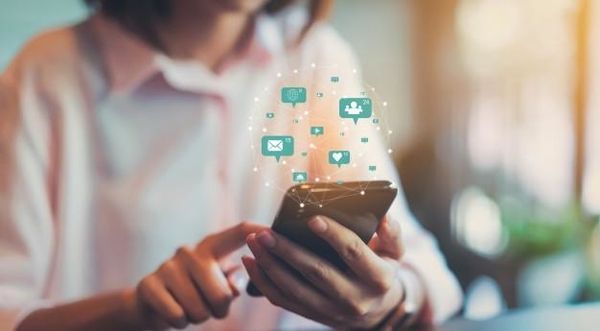 Email has completely replaced the need for letters and fax machines. Not only do they help save on paper, but they are also a speedy way to send a message to someone. 
Social networks, on the other hand, have contributed to reducing offline advertising and the costs and pollution that this may have caused. With social media advertising, you can now reach a larger audience digitally without needing to print an ad in newspapers or magazines.
Advantages of the Cloud in Business and the Environment
Using cloud technology in every business department not only helps reduce costs, but it also helps reduce the amount of energy that was previously used in everyday business activity.
These improvements can help in multiple ways:
You no longer need to worry about having to store information on thumb drives and separate CD's.

Everything can be stored and found in the cloud

. Because of this, you are not negatively impacting the environment by having to burn CDs that will eventually be destroyed and tossed continuously. Although thumb drives can still be useful, you can now edit documents at the same time as a coworker, so you no longer need a thumb drive to show them the files you've been working on continuously. By using fewer materials, less electronic waste you will leave in the future. 
Reduce the amount of energy consumption your business uses daily.

Not only are you helping the environment, but you are also saving money. By storing everything in the cloud, everything can be accessed extremely quickly and in real-time. By reducing the amount of time it takes to complete a task, you are substantially also decreasing the amount of energy you are using. 
Moving business applications to the cloud reduce

the carbon footprint

in the environment associated with each user. You no longer need to print hundreds of pages of a report when it can be accessed online the second you begin writing. Even for data analysts, you can store data through a cloud system instead of working out solutions by hand. Accountants also no longer need to keep track of their balance sheets on physical paper. They can simply work on and store this information in the cloud to guarantee that not a single number or calculation will be lost. The possibilities are endless. 
Being able to store data virtually allows you to access it at any time. You can also work on the same document or file with a coworker at the same time. This means you do not need to print, send, or make multiple copies of the same data to edit with someone else. You also no longer need physical calendars, which also decrease the use of material resources.
Cloud services are not only the best option for the environment but also the best for businesses.