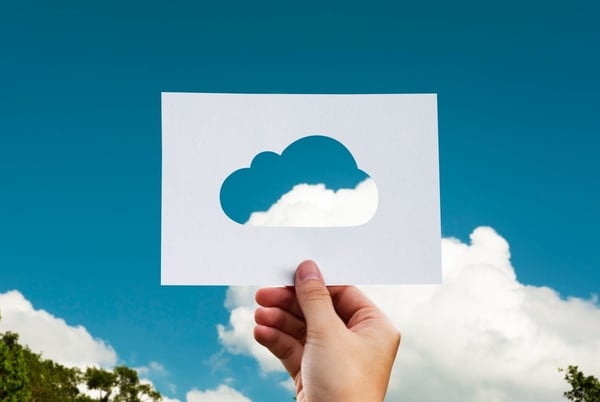 The Cloud Computing Trends That Will Dominate the Future
August 15, 2019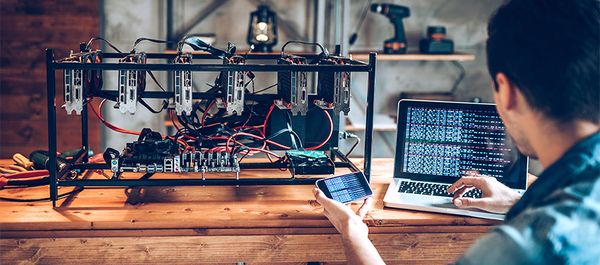 How to Build a Cryptomining Rig
August 21, 2019
Modular data centers comprise a process of rapid installation of data centers, allowing quick portability and faster construction times, among other benefits. The growing demand for data centers is likely to be the primary driver for the modular data center market over the coming years, as data aggregation and management has emerged as a significant business concern in modern times. Modular data centers offer a way of constructing data centers rapidly, allowing quick expansion. This is likely to drive the modular data center market over the forecast period.
Modularization has emerged as a popular trend in the data center market because data center systems can be easily modularized. As there is little need for unnecessary aesthetic flourishes in data centers, and since the equipment mainly consists of computing material that can easily be duplicated, modularization has become popular in the global market. Putting the workforce and equipment in data centers in predesignated units or sections also helps increase the efficiency of the overall operations, as the output of the global data center can be monitored more efficiently. This has also been a critical driver for the modular data center market.
The global modular data center market is expected to exhibit a robust 24.40% CAGR over the forecast period from 2018 to 2025, according to Market Research Future (MRFR).
Rising Demand for Eco-Friendly Data Centers to Drive Modular Data Center Market
The rising demand for environmental viability in data centers is likely to drive the demand for modular data centers over the forecast period. The eco-friendliness of data centers has become a significant issue in recent years due to the rising energy consumption in data centers. While data centers are an energy-intensive operation in the first place, their cooling needs also result in a significant increase in the demand for power.
A data center can account for as much electricity as a small town, which makes it one of the most power-intensive industries in the world. The growing scarcity of clean-sourced electricity and the rising awareness about the adverse environmental impact of conventional power generation technologies have resulted in an increasing demand for energy-efficient architecture and computing practices.
These data centers are placed near affordable power sources for their operations. This is perfectly exemplified by the establishment of the data center of Amazon Web Services (AWS) at Stockholm due to its cold weather.
Modular data center construction practices enable easy incorporation of eco-friendly, sustainable materials into the construction. The growing demand for modular data centers allows manufacturers to order eco-friendly construction materials wholesale, making the process cheaper for the client.
Cooling windows, insulation materials, and other energy conservation solutions and techniques are likely to remain immensely popular in the data center industry in the coming years, due to the increasing government support to the mandated installation of such materials. This is likely to be a significant factor in the global modular data center market's growth over the forecast period.
Increasing Demand for Data Centers in Disaster-Prone Areas Drives Demand for Modular Construction
Another advantage of modular data centers is that they can be easily repackaged and reused. The growing demand for data centers in areas prone to natural disasters such as floods and earthquakes is thus likely to be a key driver for the modular data center market over the forecast period. Certain parts of East Asia, North America, and Latin America are highly prone to natural calamities such as tornadoes, volcanoes, and earthquakes.
These issues are also present in some of the world's leading economies, such as Japan, the U.S., and China. This has been a significant driver for the modular data center market. The consistent economic development in these parts of the world is likely to keep this factor as a significant driver for the modular data center market over the forecast period.
Prefabricated Modular Data Centers to Take Centerstage
The advent of virtualization to minimize hardware infrastructure costs is likely to be one of the foremost strategies in the modular data center market. Prefabricated modular data centers are scalable and flexible setups which can be deployed virtually to be operated from any location globally.
Services which need to disseminate information on an urgent basis to customers or end-users would require these data centers. These systems are tested on factory premises for performance, efficiency, and other parameters before being deployed at work sites.
Huawei Technologies Ltd., one of the biggest telecommunication equipment providers and networking equipment, has developed a modular data center with the help of prefabricated modules with other deployments away from China, its primary headquarters.
The incorporation of artificial intelligence in its solutions has enhanced the capacity manifold. Moreover, adoption of AI by organizations can lead to high demand for storage solutions which can be prefabricated modular data centers.
Artificial Intelligence
AI can provide cognitive abilities to programs to respond or resolve customer queries at a rapid rate. Modular data centers need to be able to provide ample storage space for businesses for them to expand their services and cater to their customer needs.
The high volume of data traffic passed between networks due to high Internet speeds, and massive bandwidths can evoke the need for modular data centers which are preconfigured to provide maximum data security and reliability. In 2019, the U.S. Army procured an IBM supercomputer with an attached data center and cooling unit to be placed inside a shipping container. This can be the Army for various tactical and surveillance missions.
North America to Dominate, APAC, Europe to Follow
North America is the leading regional market for modular data center technology and is likely to remain a key player in the coming years due to the growing demand for data centers in the U.S. and Canada. The high prevalence of data-centric business operations in these regions is a crucial driver for the modular data center market in the area.
The Asia Pacific is the second-largest market for modular data centers and is likely to be driven by the growing demand from countries such as China, India, and Japan.
Main Photo Credit: datacenterknowledge.com