How Data Centers Are Becoming More Efficient and Compact in Our Generation
May 27, 2020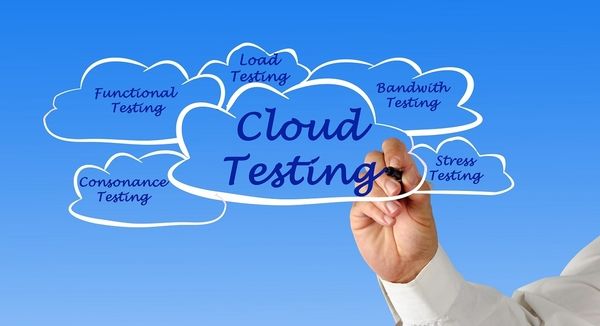 How Cloud Testing Helps to Mitigate the Risk of Cloud Computing
June 2, 2020
The pandemic the world is continuing to face is also putting data center infrastructure on display. Although data centers are considered an essential business, most facilities are not allowing customers or vendors in the building. This also includes staff that manages the company's data center inside colocation facilities. All of these regulations are in place to keep the virus out of the facilities and to help stop the spread of it as well. But because of remote monitoring that many colocation providers have in place, the colocation customers are doing just fine. 
Remote monitoring has been crucial throughout this COVID-19 pandemic. Most colocation customers can monitor their servers as well as cooling updates, networks, physical and digital security, and more. 
Stay-at-Home Order Creates Traffic Increases Remote 
As more people quarantine in their homes, internet usage and traffic has gone up tremendously. The usage of remote collaboration tools has also gone up. Comcast reveals voice and video conferencing traffic has gone up 212% and an average of 32% increase overall. Some areas are even seeing up to a 60% traffic increase. 
Keeping foot traffic in the data low is a priority for data center facilities. Although it is an essential business, data center operators are still looking out for the health and well-being of their employees. And while data center operators, system admin, HVAC, and electrical engineers, security personnel, and IT managers are all considered critical infrastructure workers, many companies are cutting the number of people working in the facility. This is why remote tools have become vital to the entire industry and those using its services. 
Managed Services and Remote Monitoring 
Managed services and IT consulting are being used by many businesses. These outsourced experts are in charge of managing different parts of your business. This can include Windows/Linux Server Administration, Network Administration, vCIO services, risk assessments, application support and administration, general IT audits, software and hardware guidance, web hosting and design, Security audits, monitoring, remediation, and more. 
But one of the main reasons a company uses managed services is for remote monitoring. This can be very beneficial during a time of lockdown. It allows IT, service providers, and clients the ability to access and monitor their servers from anywhere. Because many data center facilities are limiting the amount of foot traffic within the data center, remote monitoring is vital. 
Anything else can be taken care of by the couple of data center operators that are allowed at the facility. 
Benefits of Remote Management and Monitoring 
When it comes to managing IT, administrators could be covering multiple states and regions. And when it comes to a global pandemic when administrators or users can't go into the data center facility, remote monitoring, and monitoring software can be vital. Remote server administration tools and programs like SolarWinds MSP Remote Monitoring Software or Itarian can allow you to manage computer systems and servers 24/7 without always needing to be there. 
Remote monitoring and monitoring software not only make sure machines are working properly, but it can also give you real-time information on the state of all machines including security. Any disturbances or attempted security breaches are received and reported instantaneously. Monitoring software can let users know everything happening inside of the network. And because of this, security breaches are more likely to stop beforehand.  
Another benefit of having remote monitoring is the ability to limit user access. Whether it be reasons for limiting the access regularly to protect sensitive information or mandated quarantine due to a global pandemic. Limiting user access can protect sensitive and valuable information by permitting a smaller group of admin users.  
Larger networks require many IT professionals to monitor multiple aspects of the system and operation. Remote monitoring allows the staff to work in different areas. This could mean other offices, cities, states, or even countries. Remote monitoring makes accessing servers convenient. This also allows IT professionals the ability to access servers 24/7 from home in case of emergency. 
Lastly, remote monitoring can save money on travel expenses. IT professionals, administrators, and users can all save money by accessing servers remotely. If examining or repairing servers can be done from any location, travel expenses can be lowered significantly. Because of this, any changes or emergencies can be communicated and handled by the team from wherever they may be. This makes the entire operation faster and more efficient. 
Tips for Remotely Monitoring Data Centers
There are many benefits to remote monitoring, but there are also challenges to managing servers in another location. Here are some tips for managing remote data centers. 
Deploying servers as virtual machines can be beneficial when it comes to remote access system settings including memory, CPU allocations, and more. Many virtual platforms let remote users know how each virtual machine is performing. Allowing users to prioritize which machines need any servicing or maintenance. Some applications and/or databases run better on physical servers, so you need to closely monitor and see if anything is having issues. Reading and writing large volumes of data can sometimes have a hard time in virtual environments. 
Simple Network Management Protocol and Windows Management Instrumentation are network monitoring standards that help you collect performance metrics. Configuring your settings to having the remote servers send alerts automatically if something is wrong is useful. Users usually discover problems earlier if the server sends the alert instead of having a monitoring tool occasionally check the metrics. 
Conclusion 
We are all living in unprecedented times. Social distancing, lockdowns, and quarantine protocols are changing the way companies do business.  Even as essential infrastructure, data centers are cutting the number of people working inside of the facility. This is why remote monitoring has become so incredibly important for the industry. But even when this global pandemic is over, the value and convenience provided by remote monitoring cannot be denied. There are many benefits to remote management and remote monitoring. From 24/7 security monitoring, limiting user access, saving on travel expenses, and servicing from any location, remote monitoring can be beneficial for many different people and businesses.