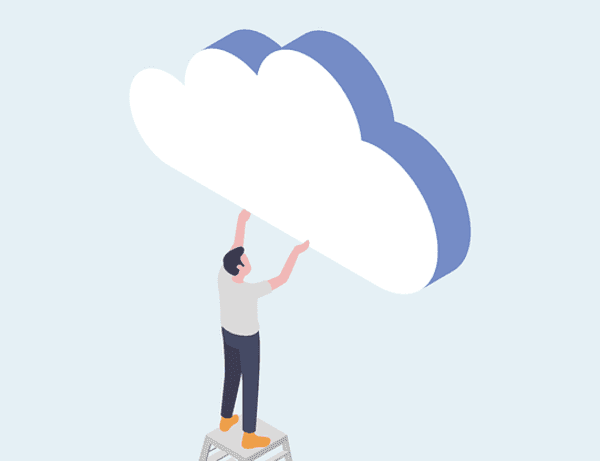 10 Industries Making the Most out of the Cloud
April 22, 2020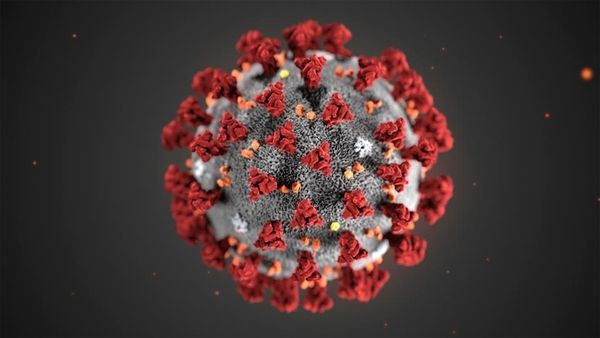 How AI Is Helping Us Fight the Coronavirus Epidemic
April 29, 2020
With over 2.5 Quintillion bytes of data generated every day across the world, the demand for storage capacity for maintaining a private IT infrastructure turned out to be a real challenge for companies. Enterprises are seeking scalable, flexible, and cost-efficient solutions to meet the needs of the contemporary business world.
Even though on-premises solutions are grabbing media attention, for many companies they are a disputed issue due to the security and availability concerns. As such, DCaaS (Data Center-as-a-Service) is among the under-radar market offerings which are likely to have an immense impact on the future of colocation.
What Is DCaaS and What Does It Bring to the Table?
Data Center as a Service (also known as Rack Colocation) is a utility computing service where data centers provide their physical facilities and infrastructure for lease or rent to clients. The clients access the DCaaS provider's servers, hardware, bandwidth, storage, network infrastructure, and other resources remotely across a geographically distributed WAN network. 
In just two decades, data centers have increased in size from a small room to the size of a tower giving way to meet this increased storage demand. As such, the data center of Range International Information Group located in China holds 6,3 million square feet. It was designed to accommodate the skyrocketing needs of Chinese technological boom.
Among the factors that driving the shift to DCaaS is the lack of both physical and cooling capacities due to businesses' inability to expand the data centers of their own, as well as the inability to reduce the carbon footprints, which can negatively affect both financial and PR sides.
With a DCaaS provider, companies can overcome those challenges as far as it provides the services, tailored to the client's need. Colocation data centers are able to offer companies all the control and power they expect from on-premises solutions and cost-effectiveness and scalability of the cloud.
A DCaaS model is proved to be a great solution for organizations looking to grow in highly competitive markets. But what makes the model so attractive and why is it considered as the future of colocation?
Reason 1: Flexibility
A decade ago, when cloud computing began to capture the majority of the IT industry, lots of enterprises jumped in with both feet, shifting their resources and operations to public cloud providers. However, many organizations still have security concerns about public clouds. Moreover, the lack of control and data availability tell against the solution. For some organizations, hybrid cloud architecture implemented through a colocation provider is the best alternative option that combines the scalability and cost-effectiveness of a public cloud and advanced security of a private cloud.
However, for those organizations that use a private cloud, colocation data centers offer to rent rack space in order to relieve their employees of the necessity to maintain the network infrastructure as this task may be quite challenging for smaller organizations.
As far as many companies have to use multiple cloud services for their business needs, they opt for a multi-cloud solution to benefit from the capabilities of several providers. With DCaaS colocation, businesses can build cloud networks that accommodate the specific needs of the most complex companies.
The Data-Center-as-a-Service model is flexible, allowing the implementation of various cloud solutions, which make it possible for companies to focus on development and innovations that propel their businesses.
Reason 2: Cost-Effective Working
Running on-premise IT infrastructure is often both time consuming and costly task, quite apart from the heavy carbon footprint it produces. A DCaaS provider allows organizations to save money by paying only for the capacity they need in the short and long run. Due to enhanced visibility that comes with DCaaS, customers can identify the periods when the equipment is working harder and needs more cooling, power, or bandwidth and customize their infrastructure to accommodate those needs.
Compared to building a private data center, partnering with a colocation data center provides clear cost savings. According to Forrester, building out a structure that can be served as a data center costs $200 per square foot. Even supposing that a company is going to operate its infrastructure by squeezing servers into existed space, running energy-intense computing equipment, just the same, can be costly when it comes to energy usage.
As far as the building of eco-friendly computing centers is one of the prioritized tasks for manufacturers worldwide, in-house servers cause a far greater carbon emission in terms of sustainability. Such issues as an effective cooling system or power management can be quite expensive to maintain on an ongoing basis.
When it comes to data centers that provide their facilities as a service, they are striving to implement the latest innovations and technologies to make their system less energy-intense. For instance, Microsoft submerged their data centers at the North Sea's bottom to the depth of 35.5 meters. Thanks to the fact that this kind of chilling is both free and effective as it is exercised in the cold waters, Microsoft was succeeded to reduce the environmental impact their data center has. Some other companies like Apple and Facebook use private solar installations to accumulate the energy for their data centers.
Reason 3: Always-On Service
Data availability is one of the critical factors for enterprises that rely on the network to deliver services to their customers. Unexpected downtime may result in serious damage in terms of reputation and performance. This is where the unmatched uptime guarantee of DCaaS providers comes into play.
With DCaaS multi-cloud and hybrid facilities in colocation data centers, the consolidation of redundancies and backups offers consistent uptime, so the clients never have to be out of reach of the audience.
Reason 4: Advanced Security
Data centers remain one of the main targets of cybercriminals. As such, the recent attack on a Rwandan data center that hosted both government and private sector servers resulted in massive blocking of most government websites including the official President's website.
One of the most common attack vectors in the last year's security incidents is DDoS. Infosecurity Magazine warns that DDoS attacks have been growing to become more amplified in recent years. So, data security should be a prime concern for businesses.
This is where DCaaS providers win over other solutions. In addition to the provision of superior uptime and flexibility, the data centers are equipped with modern software and hardware that provide top-notch security for their clients.
When a company collocates with a data center, it gets much more than access to the equipment; it is entering a network environment designed to ensure the highest level of cyber protection on both physical and digital levels. With all cutting-edge security features provided by DCaaS, data centers can be considered as modern-days fortresses of the digital age.
Reason 5: Unmatched Scalability
Due to the limited space of on-premise IT solutions, it is hardly possible to expand their services. This makes it challenging for companies to react to the market changes, causing them to pass up opportunities and overpay for capacity that they need today but might not need tomorrow.
Partnering with data centers through DCaaS relationships allows companies to add more space and other resources whenever they need by simply upgrading their plan.
Data-Center-as-a-Service is on the upswing now. The existing technologies are still updating and the new ones are emerging, new architectures are taking shape, as well. One thing is for sure – with all those leverages that a DCaaS model provides, more and more companies will enjoy the high capacity and advanced capabilities of the solution.
Main Photo Credit: datacentrenews.eu