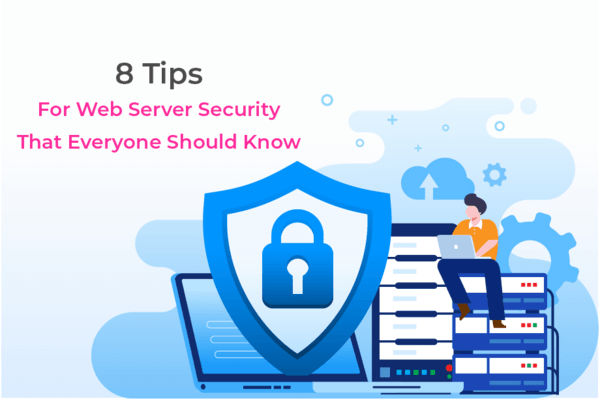 8 Tips for Web Server Security That Everyone Should Know
October 23, 2019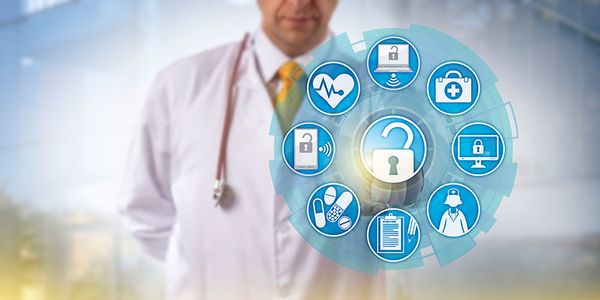 Cyber Security 10 Best Practices for the Small Healthcare Environment
October 30, 2019
Hyperconverged infrastructures have been providing consolidated support to business-critical applications and servers because they can combine storage, server, and hypervisor, which is why their popularity has increased over the years.
If you choose an HCI thoughtfully, you will be helping your IT team with a great amount of fuss that comes with managing a data center. You will be able to reduce the cost, get rid of significant complexities, and also attain efficiency regarding operationalization.
HCI doesn't just enable you to save maximum cost. The stakes of having a data center are huge. A business owner must have disaster management and data protection team at hand and with the help of hyper-converged infrastructures.
If you research on your own, you will know that 90% of businesses today rely on IT to keep their data safe from mishaps and data disasters. IT not only makes a business's information secure, but it also enables the team to access data anytime they want. But IT has also made the data centers vulnerable to foreign threats.
Even if you have a short-time mishap to your system or your data center goes offline for even 20 minutes, a business could lose millions of dollars because of that impacting your work efficiency in the process.
Hyperconvergence can help wrap servers and storage devices into easy-to-use, comprehensive management solutions, which is why most of the companies have now begun to adopt hyper-converged infrastructures.
There are many ways through which hyper-convergence protects your data centers from mishaps; some of them have been mentioned below.
Simplification of Disaster Recovery
Hyperconvergence is fast, and it enables any IT team to react to the mishap immediately after it strikes. HCI can prioritize several workloads. It will help you restore mission-critical systems quickly so that your work efficiency and flow aren't compromised in case the mishap turns out to be a bigger disaster than expected.
The reason why businesses have now turned to HCIs is that they feature built-in management and data protection tools. They offer cloning technologies, data duplication along with multi-site replication. This will help you enact a DR strategy that will be reliable without increasing the workload.
It Reduces DR Cost
The first thing that comes to mind to save a data center is by duplicating all the data available. You can maintain a secondary site with hyper-converged infrastructures instead of maintaining an entire site for disaster management. HCI can be used as a server model, and with its help, you will be able to upload your data straight into the cloud instead of spending extra money on a DR site.
HCIs Improve Backup Process
As you have read so far, HCIs are extremely simple to manage and handle. When you are creating a backup of your data at such capacity, the chances are that your process will fail several times but not if you go for hyper-converged infrastructures.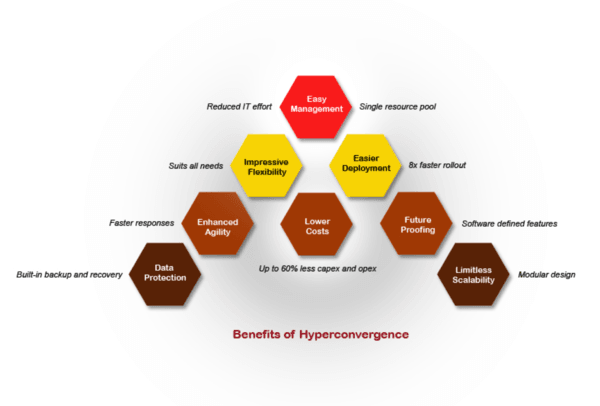 If we compare this HCi with traditional infrastructures, the program offers you a much more data recovery program than any other infrastructure, one that is not meant to fail at all.
Most of the HCI solutions that you will find come with comprehensive recovery and backup capability that will allow you to enable short RTO windows. This will eradicate the need for involving third-party protection, and HCI will ensure your data always remains available.
It Offers Software-Defined Benefits
Hyperconverged infrastructures are software-defined by nature; they offer you a centralized control interface. The best part about this infrastructure is its intelligence. It will route traffic in such a way that it utilizes all the available resources and accommodates any changes that happen along the way.
Since it has that software-defined aspect, it will enable you to switch from one VM to another with minimum labor and without any significant performance impact.
Scale-out Benefits
The most significant and most prominent benefit of using hyper-converged infrastructure is that it combines several servers, storages, and virtualization assets into one scale-out big architecture.
With the help of scale-out nodes, the HCI enables all the network administrators to share data or copy and paste information between different sites or even manage storage from the virtual machine.
You can even disperse HCI nodes to prevent failure against a single rack. As you distribute data across multiple nodes, the effect of moving from one place to another becomes a minimum.
Conclusion
HCI is well capable of performing disaster recovery replication from one place to another without having to use expensive software and hardware. The hyper-converged infrastructure simplifies the entire process while bringing down the DR cost and reducing downtime.
HCI solutions are your next significant steps if you want your organization to stay ahead of disasters and to want to protect mission-critical information.