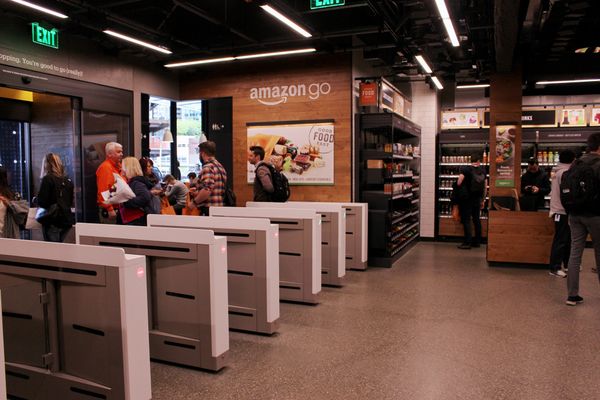 Ready, Set…Go! The Race for Tech-Driven Retail Dominance Is On
June 26, 2019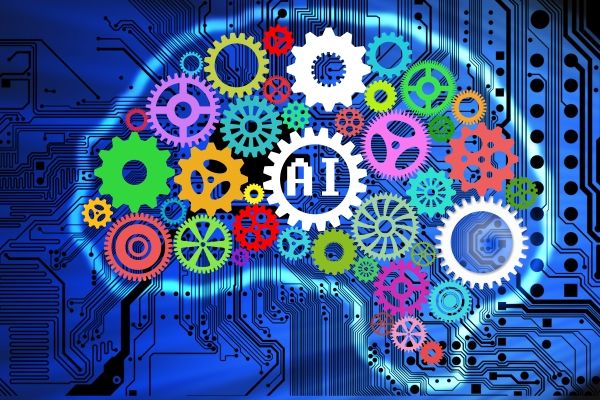 10 Films That Show the History of Artificial Intelligence
July 3, 2019
No matter what the size and type of your organization are, an audit offers crucial insights into the computing system's overall functionality, possible security risks, and various solutions available.
With the current digitalized world, the use of computers has also become quite prominent in almost all the sectors of our life. This gives rise to numerous problems, which further increases the cybercrimes. Even, did you know that 43% of cyber-attacks target small businesses? https://www.youtube.com/embed/OJGmeXaqiNsAs IT plays an essential role for organizations and businesses, the conduction of an IT audit has become quite famous. You must have heard IT auditors educating the business communities on how their work adds value to a company or organization.
The IT audit evaluates an entity's information systems and the safeguards present to protect these systems. IT audits cover a variety of IT processing and communication infrastructure, including software applications, web services, operating systems, security systems, and client-server networks and systems.
To reap the maximum benefits of IT auditing, you must realize its importance. So, here are the top benefits of IT auditing. However, first, let's see why IT auditing is essential.
Why Is IT Auditing Necessary?
IT auditing is primarily of three types – performance, compliance to applicable laws, standards and policies, and financial statements audits. The main objective of the audits is to see whether there are any inaccuracies and inefficiencies in the management and use of the IT system of a business.
This system first identifies the risks in an entity and then assesses them with the help of advanced design controls, therefore allowing the companies to think of an appropriate solution to tackle the threats. Thus, IT auditing is critical for companies and businesses looking to protect their IT system and valuable data and information.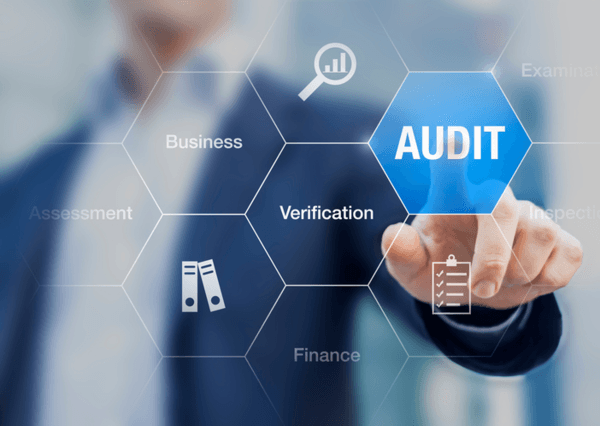 So, if your business is facing trouble in dealing with the potential risks, then IT auditing may be the perfect solution for you.
Reduces Risks in an Organization
IT audit consists of the identification and evaluation of IT risks in a company. It usually covers risks related to integrity, confidentiality, and availability of IT infrastructure and processes. Additional risks, including efficiency, effectiveness, and reliability of IT, can also be solved by regular identification and assessment of risks in a company.
After the risks are assessed, the IT team is provided a clear organization vision on what course of action to take to eliminate, reduce or accept those risks as part of the working environment by the use of IT audit controls.
Also, without any audit system or internal controls, an organization wouldn't be able to decide how to distribute its resources and know which of its product lines are profitable and which are not.
The best practices in IT risk used by auditors are the ISACA COBIT and RiskIT frameworks and ISO / IEC 27002 "Code of Practice for Information Security Management."
Fraud Detection and Prevention
The IT audits also helps the companies in fraud prevention. Recurring analysis of a company's operations and the implementation of rigorous internal control systems can prevent and detect various forms of fraud and other accounting irregularities. Auditing professionals assist in the design and modification of internal control systems, the purpose of which is to prevent fraud.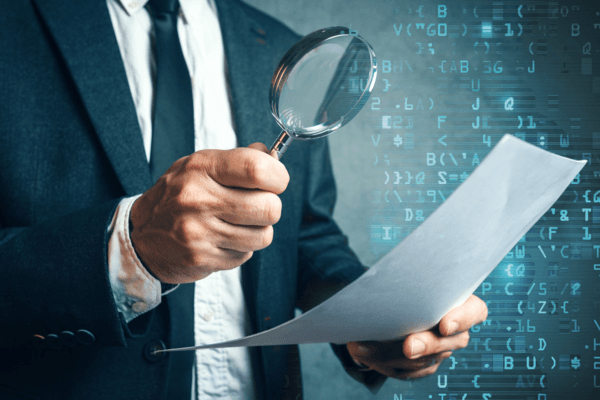 Deterrence can be an essential element of prevention. If a company is deemed to have an active and diligent audit system, its reputation may prevent an employee or supplier from attempting to defraud it.
Improves the Security of Data
The IT audit instills availability, confidentiality, and integrity of the valuable data of an organization. It guarantees the security of sensitive data against any threat.
After assessing the risks in the organization, IT audit control can be identified and evaluated. As a result, it offers businesses the ability to rethink or reinforce poorly designed or inefficient controls, thereby improving the security of data.
Generally, a COBIT framework of IT controls is used for IT audit, but an even more sophisticated set of technologies and tools is introduced. It also allows companies to detect internal and external threats and act automatically immediately.
Enhances IT Governance
IT governance constitutes leadership, the framework of the organization, and the practices that will ensure that the IT of an organization supports the organization's goals.
IT auditing serves a vital function in ensuring all the businesses laws, regulations, and compliance are met by all employees, along with the IT department. This, in turn, enhances IT governance since IT management has a strong understanding of the risks, controls, and value of an organization's technological environment.
Therefore, IT auditing is very useful for the management in securing their information assets and ensuring that their IT systems are operating effectively.
Checks Susceptibility to Threat
Nowadays, much of the accounting is done through cloud accounts or other online systems. Also, this is the time where electronically stored data is critical. All information from the details of financial transactions to sensitive data of customers and employees is vulnerable via the computer system.
The risk is always present, but with an IT audit, companies will be assured that the operation takes place at the lowest possible risk. Also, companies can plan and execute appropriate security strategies to effectively combat high-risk areas.
Evaluates the System
Conducting an IT audit will help companies know if they are investing in the right system or not. This will ensure the proper functioning of the system and the achievement of all intended objectives and goals.
If there is a problem with the system, the IT auditor suggests what changes can be made to create a more efficient and effective information system.
Ensures the Integrity of the System
Conducting an IT audit enables companies to know if their systems are working effectively and are achieving the goals and objectives of their organization. This can be done by assessing the effectiveness of the company's system. If there is a problem, the IT auditor will help the organization create a more efficient operating system.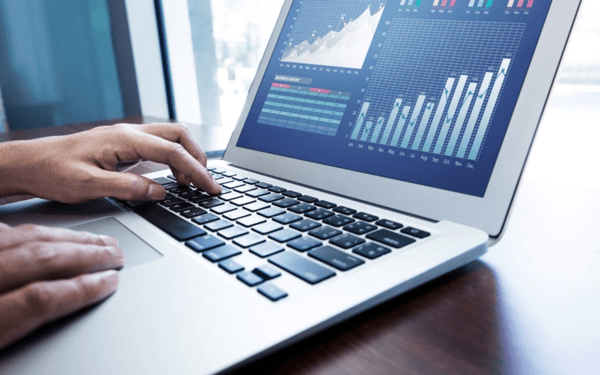 Availability is important. Time is wasted, and money is lost when entities cannot access information when they need it. In the meantime, those who are licensed should be able to do so. In this spirit, a computer audit will help to ensure the integrity of the system.
Enhances Communication within an Organization
Performing an IT audit can improve all communications between the company's business and technology management. The completion of a computer audit creates this urgent need for communication between companies and their technology department.
When interviewing with the auditor, the internal or external auditor has the opportunity to test what is happening in an organization and to see if there is a significant gap between the computer theory and what is happening.
The final step of the auditor will be to write a detailed report for his seniors, outlining the issues in the organization's computer system. This not only facilitates communication between different departments but also builds trust, increases accountability, and also measures the objectives of various departments.
So, it's essential to understand that IT auditing is the main element in management's oversight of technology. The company's technology exists to support its functions, strategies, and operations. Alignment of business and supporting technology is crucial, and IT auditing maintains this alignment.
Bolsters Controls
The IT audit will not only assess the risks but will also identify and evaluate the controls. As a result, inefficient or poorly designed controls can be restructured and strengthened. By using different frameworks, IT auditors will be able to trust the effectiveness and efficiency of the company's operations, the accuracy, and authenticity of the financial information provided, and compliance with applicable rules and policies.
This also ensures that there is the identification of risks, which could affect the flow of work of the organization in IT as well as other departments. The IT audit helps establish a test environment to undo unwanted changes and focuses on highlighting configuration changes with email alerts for IT security. It also indicates which compliance requirements have been met and facilitates the conduction of investigations.
Final Words
Be it a financial organization, an accounting firm, an insurance company, or any other firm you want to monitor and manage, it is critical that you monitor your computing system for inconsistencies. However, an internal audit can help you take steps to quickly identify technology security risks so that you can manage them as quickly, accurately, and completely.
IT audit is not a simple process, but it shows what is happening in a company's IT infrastructure. It focuses primarily on server systems, which run multiple services and store the valuable data of the organization.
IT audit is one of the most useful tools for an organization to protect its assets and efficiency of the company. Although it does not guarantee that the company is complying with IT standards, it does protect the entity from various risks associated in an IT system. Also, by IT auditing, areas of inefficiencies will be identified, and time and money will be saved.