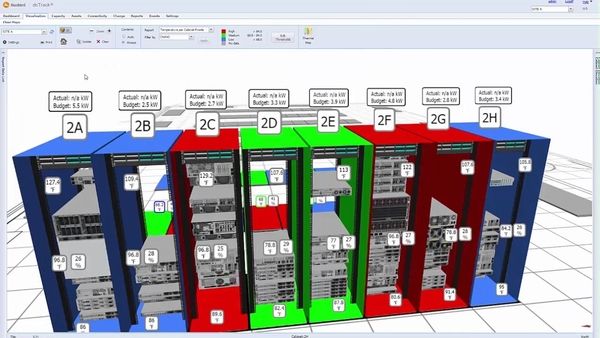 How Augmented Reality Is Actually Transforming Data Center Management
June 25, 2019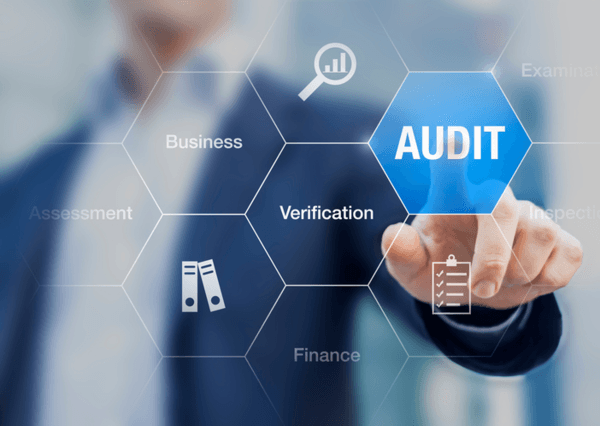 Why Should You Have Routine IT Audits?
July 2, 2019
Amazon's cashierless grocery stores have generated their fair share of media buzz, but what do they mean for retailers hoping to survive the industry's inevitable disruption?
It would be an understatement to say that the retail industry is going through some changes. Between the likes of Amazon recalibrating traditional consumer behavior and the likes of Walmart investing in its e-commerce technologies to keep pace, finding the best way forward in today's fast-paced, the tech-driven retail landscape has become increasingly daunting for all but the biggest brands.
However, while retailers are undeniably facing a unique confluence of technological and economic factors that have rendered traditional brick-and-mortar shopping old hat for many consumers, this doesn't mean retailers' days are numbered—rumors of the "retail apocalypse" have been greatly exaggerated. The fact of the matter is that retailers that have been ready, willing, and able to evolve with the times have managed to not only survive but even thrive, in the wake of the digital revolution.
From streamlined omnichannel shopping experiences to substantial investments in consumer data, the contours of these evolutions have varied from one retailer to the next. That said, one recent trend may offer a glimpse of what the future holds for retailers that are committed to keeping up with consumers' taste for innovation: cashierless stores.
While cashierless stores are not quite ready for mainstream adoption—the cameras, sensors and artificial intelligence (AI) systems upon which they're built are still cost-prohibitive for most retailers—their benefits are already becoming apparent. These stores enable brands to gather consumer data and leverage it to create precisely tailored shopping experiences, cut overhead costs by transferring cashiers to other, more productive roles, and streamline the inventory process.
It may be some time before cashierless stores appear on every street corner, but perhaps unsurprisingly, the retail disruptor par excellence has already begun experimenting with this technology. In recent years, Amazon has unveiled several cashierless Amazon Go stores—first in Seattle, then in Chicago. Moreover, while Amazon has been remarkably deliberate in rolling out its Amazon Go stores, its undeniable interest in cashierless technology may well foreshadow the future of the retail industry at large.
How Amazon Go Works
Amazon Go aims to reconceptualize the traditional brick-and-mortar shopping experience from the ground up. Customers shopping in these stores won't see cashiers, won't have to wait in line, and won't even have to take their wallet out of their pocket. Instead, Amazon has designed a seamless experience that integrates its current consumer data platforms with a host of emerging technologies.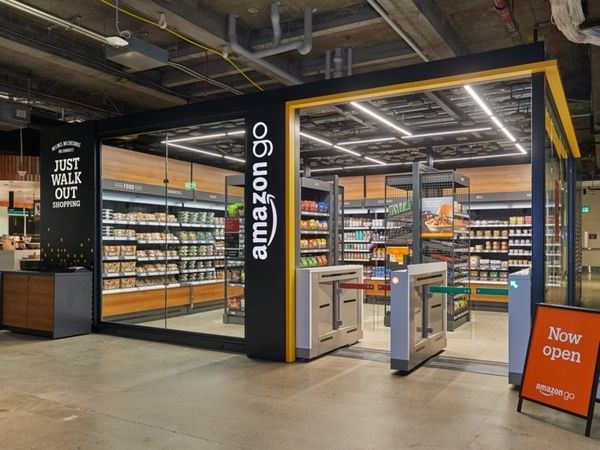 When a customer enters an Amazon Go store, they pull up the Amazon Go app and scan a personalized barcode on a turnstile. This app is linked to their regular Amazon account—payment information and shopping habits included as the customer moves through the store, Amazon "maps" them as a three-dimensional image. It monitors where the customer is in the store, how long they spend there, and, ultimately, what they choose to buy. When the customer is ready to go, they exit the store. Amazon then charges them for the items they've selected, and they receive a receipt on their phone moments later.
To accomplish all this, Amazon has invested in an array of cutting-edge cameras, sensors, and AI technology that will likely form the backbone of cashierless stores for other retailers in the future. These cameras and sensors monitor a customer's digital representation as they shop and recognize patterns on the packaging of products they take off the shelf. Then, an AI-powered system logs what the customer takes with them when they leave the store and bills their account accordingly.
Realizing the Potential of Cashierless Stores
For retailers looking to follow in Amazon's footsteps—and for Amazon, as it builds on its pilot program—several obstacles must be cleared before cashierless stores can be rolled out at scale. For starters, it'll be necessary for brands to develop comprehensive data privacy and data security strategies. While consumers have generally been willing to trade information about their online shopping habits to receive better-tailored e-commerce experiences, cashierless stores' merging of the physical with the digital may inspire some second thoughts.
Indeed, Amazon and its potential competitors will need to ensure their cashierless, tech-driven stores comply with data privacy laws such as the European Union's GDPR. Shoppers will need to know what data is being gathered, how long it's stored for, and what use retailers have for it.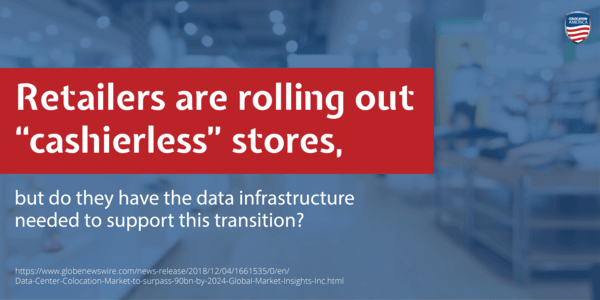 Additionally, retailers will need to invest in sophisticated cybersecurity infrastructure that is optimized for data-rich environments like cashierless stores. The interaction of so many Bluetooth and IoT devices in such compact spaces could make retailers vulnerable to bad actors looking to gain access to shoppers' personal information and payment credentials.
Finally—and most critically—retailers developing cashierless stores like Amazon Go will need to ensure they have access to sufficiently robust server infrastructure. As Jack Karsten and Darrel M. West write for the Brookings Institution, "Compared to scanning barcodes, using artificial intelligence to track items is an extremely data-intensive method of tracking inventory."
For all their promise, cashierless stores' ability to deliver meaningful improvements to the retail process hinges on brands' willingness to build (or otherwise gain access to) data centers that include the server, compute, and storage resources necessary to handle the demands of highly data-intensive operations.
Supporting Retail Innovation through Server Colocation
It remains to be seen what, if any, impact cashierless stores will have on consumer behavior. Also, while the Amazon Go model may be attractive as a way for brands to evolve with the times, data privacy and security are legitimate concerns that will need to be addressed responsibly and transparently if cashierless stores are to become fixtures of the modern retail landscape.
Ultimately, any retailer interested in investing in cashierless stores will need experienced IT partners to support such data-intensive technology. By finding a server colocation partner capable of offering top-tier data center infrastructure, retailers can provide consumers with a seamless shopping experience that can help them compete with industry titans like Amazon.