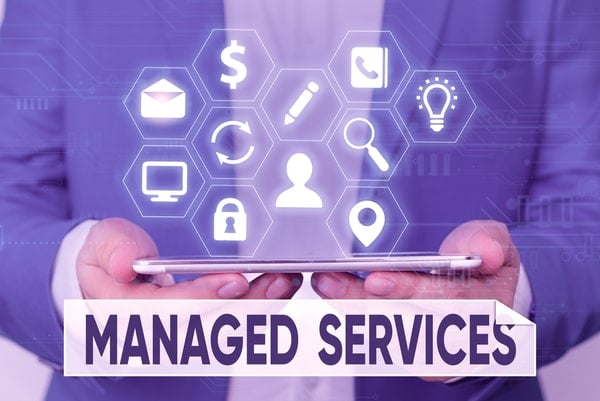 How to Utilize the Power of Data Center IT Services
April 14, 2021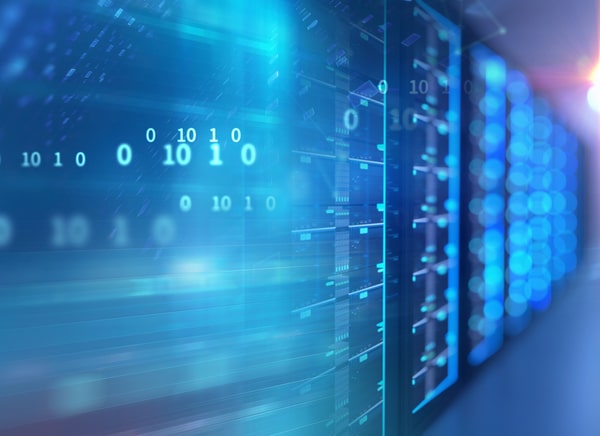 Can Data Centers Solely Run on Battery Power?
April 21, 2021
Robots might be taking over sooner or later. Maybe not in the same way it happens in television and film, but that might be for the better. Robotics are usually portrayed as taking over in some outlandish way that we can't seem to control. Instead, we are seeing different industries benefit from the advancement in robotic technology. Some of these industries may not be what you would expect to benefit from robotics. But the future of robotic technology looks bright, and so do the different industries that are applying this technology.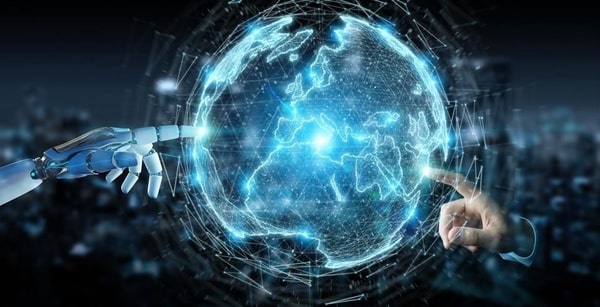 What Is Artificial Intelligence and Machine Learning?
Much of these benefits that we are seeing from robotic technology are due to the application of artificial intelligence and machine learning. These terms are oftentimes used interchangeably, but there is a distinct difference between artificial intelligence and machine learning.
Artificial intelligence is the broader idea and application of machines carrying out assignments for humans in an "intelligent" way. Machine learning on the other hand is under the umbrella of artificial intelligence. It is an application of artificial intelligence with the model of allowing machines to learn and make decisions for themselves. Machine learning, once set up correctly, can be a self-sustaining decision-making machine.
One of the developments that have been instrumental in the advancement of artificial intelligence and machine learning is the artificial neural network. An artificial neural network is a computer system designed to work in the same manner as the human brain. It can be taught different things including recognizing images and classifying them in various ways. Artificial neural networks are vital in the way artificial intelligence and machine learning operate.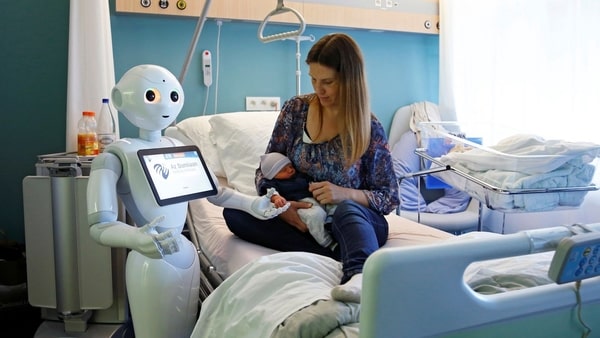 What Industries Are Benefiting from Advancements in Robotics?
The advancements in robotics have made applying the technology quite intriguing for several different industries that may not seem like an obvious pairing. Nonetheless, robotics is showing to be significant for these industries. The first industry applying robotic technology is health care.
There are several different ways the healthcare industry is applying the use of robotics. It is being used for rehabilitation purposes, patient companionship, therapy, and even surgery. Currently, robotic technology isn't being applied to completely take over the duties of health care workers. It's being used to make their jobs easier.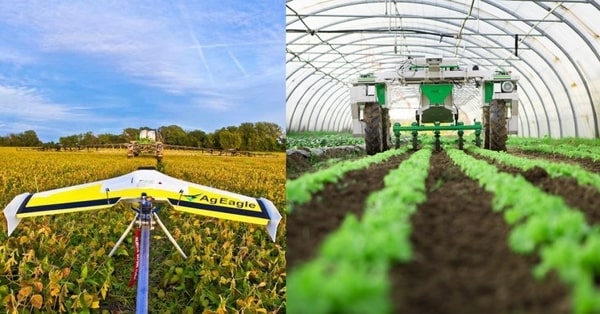 The farming and agriculture industry is also taking advantage of robotic technology. Farmers have been using driverless GPS-guided tractors and harvesters to be more efficient. This can save both time and money while making farm work less laborious. More recently, there has been researching and testing of robotic technology for spraying, mowing, pruning, and weed removal. Furthermore, technological improvements in sensors are also being used to manage pests and crop disease. The current pandemic has exposed how susceptible our food supply is but utilizing advancements in technology can prevent future shortages in food.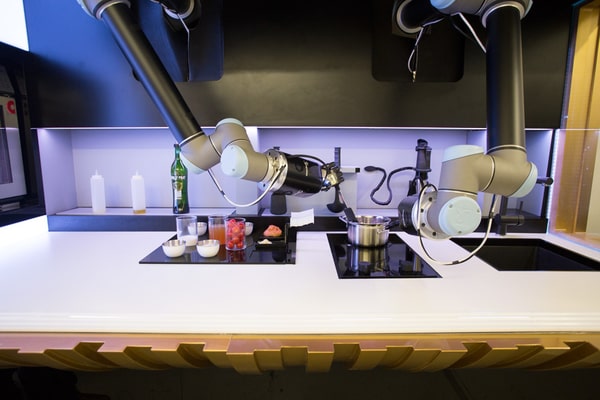 While on the subject of food, the hospitality industry is another industry benefiting from robotics. Food preparation is very important for many different reasons. Food is what sustains us and gives us the nourishment and energy we need to do work in our perspective industries, and if not prepared properly, we run the risk of becoming sick. Food is something every industry, and more importantly, every person in the world has in common. Developments in robotic technology are making food preparation less work. There are several robotic chefs and even complete robotic kitchens that can prepare meals from start to finish. Not only can these prepare complete meals for you, saving time and energy, but they can also curate meals according to different diets and lifestyles.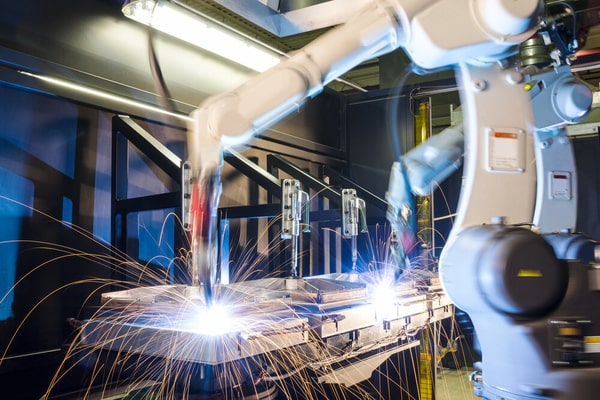 Robotic technology is being implemented in manufacturing. One of the easiest ways to utilize the power of robotic technology is in helping manufacturing workers do tedious and repetitive tasks. So far, in manufacturing, robotic technology isn't being used to take the place of human workers, but to help make their job easier. Advancements in technology have also made working with robotic machines safer. Sensors, cameras, and systems programmed to turn off in emergencies are making it safer.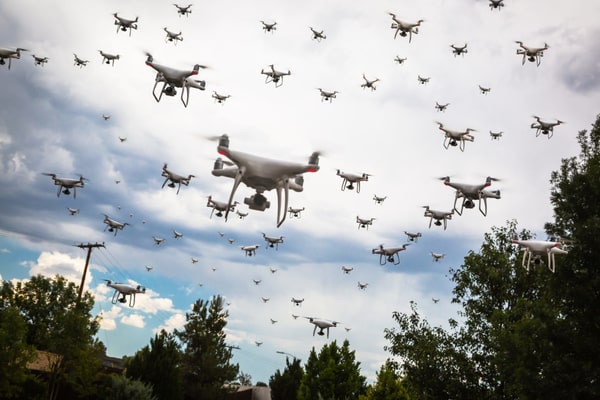 The military has been using robotic technology for quite some time now. Artificially intelligent unmanned army drones are being used for surveillance and for supporting certain operations. It can be used to evaluate the danger in situations and give soldiers information. These artificial intelligent drones can be used to do certain tasks without putting human soldiers in danger. There have been moral questions regarding self-governing weapons using artificial intelligence, which will be long debated.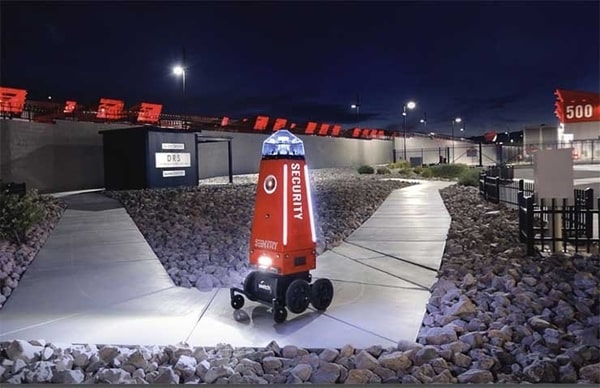 How Are Data Centers Benefiting from Robotic Technology?
Data centers are also utilizing the power of robotic technology for security purposes. Security is one of the most important aspects of a data center's operations, and the industry is looking to apply innovations in robotic technology to increase data center security.
There have been several data center security innovations recently. Biometric technology (facial recognition, fingerprint scanning, and retina scanning) are being used to identify the people entering restricted areas in the data center. Artificial intelligence is also being used to detect cybercriminals from breaching cybersecurity systems.
But one of the most intriguing innovations has been how data centers are utilizing robotic technology for security. A data center company called Switch is deploying autonomous robots as added security guards. Sentry is a security robot that has a 360-degree camera, sensors that can scan visitors, and are built to climb curbs and stairs. It can monitor the inside of a data center and the outside of the data center building as well. These robots are fully autonomous but can be controlled by humans as well.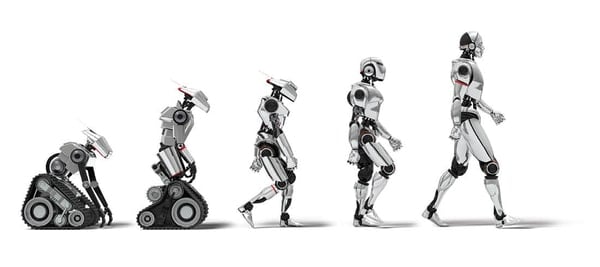 Conclusion
Technological advancements in robotics are changing the way many different industries operate. Industries such as healthcare, farming, hospitality and food, manufacturing, military, and the data center industry are all finding ways to utilize the power of robotics. All of these industries are taking advantage of robotics making operations more efficient. Robotics isn't looking to take jobs away from workers in these different industries, but instead, makes certain jobs less tedious and easier. The developments in robotic technologies are making the future of many different industries brighter than they were yesterday.