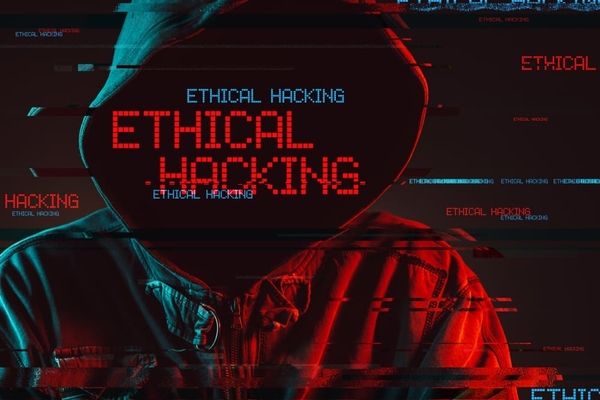 Ethical Hacking 101: Definition | Benefits | Importance | Types
February 20, 2020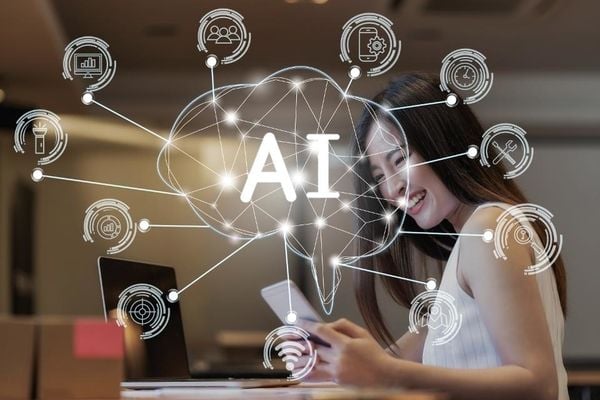 AI-Based Innovation and Cloud Computing
February 26, 2020
"You can have data without information, but you cannot have information without data." – Daniel Keys Moran, American Writer
The aforementioned quote makes a huge difference, and clearly indicates the role and significance of data in the domain of marketing research and analytics. If we are to talk about statistics, according to a survey, it has been found that the big data analytics market is predicted to meet the mark of $103 billion by the year 2023. As a matter of fact, internet users generate about 2.5 quintillion bytes of data each day.
Now that we have an idea about the role, reach and scopes of data in the field of marketing and analytics, let's take a look at the broader picture. Here are the key benefits of data that ensure quality, timing, prominence, and relevance of marketing research and other analytical insights.
Makes It Easier to Compete with Other Businesses
Big data tools such as Apache Hadoop, Cloudera and Knime are said to help all potential users in the matter of automating manual works, linear scalability, automated replication and high security and governance of data. As a result, it will get much easier for marketing research executives to track and analyze data while eliminating the burden of manual labor put forth in data extraction.
When you get enough market data and industry insights to analyze your competitors' reach and potential, you will automatically get an advantage over other conventional business houses and their functionalities.
Big Data Ensures an Increased Rate of Sales and Loyalty
This is yet another notable benefit of data technology prevalent in today's world of digitized marketing and analytics. Here's how big data ensures an upward sales and loyalty graph.
It helps in analyzing your old data so that you can compare the same with the latest industry buzz.

Accurate data accumulation helps in controlling market prices as well. High priced services and products might drive away customers.

Big data research helps in monitoring the best price metrics and setting up a fair price policy for all potential consumers.

Organized data extraction lets you visualize an organization's progress effectively. Structured data acquisition helps you visualize a company's progress and status via a centralized dashboard, ensuring a constant stream of uninterrupted information.
When an individual tries to incorporate each of the aforementioned perks of data streamlining effectively, the sales and consumer retention graph is bound to soar high.
Automated Big Data Technologies Save Company Costs
Capital investment and ensuring maximum return on investment are the two most important parameters when it comes to ensuring a business's growth and profitability. Earlier, the process of manually extracting and preserving data used to take a lot of time that involves hectic paperwork as well. As a result, an additional cost used to bring an impact in the form of a financial burden on various conventional business units.
However, things have changed over time with automated big data extraction technologies helping marketing researchers tap on the interest of consumers, latest industry trends and more.
Thanks to applications such as Hadoop and Cloud-Based Analytics; a single platform user interface allows users to organize their data management tasks under the same roof without investing in bulk paperwork and pricey maintenance of the same.
Digitized Data Extraction Ensures Sentiment Analysis
Sentiment analysis refers to the practice of contextual mining of text that monitors, identifies and extracts subjective information in order to:
Help businesses get the hang of the social sentiment of their brand among people.

Gauge the effectiveness of a particular product or service while evaluating online conversation.

Quantify and studies other subjective information on the sentimental appeal of a particular brand.
Data extraction and monitoring play a crucial role in the matter of carrying out sentiment analysis effectively. Performing sentiment analysis under big data environment has the following benefits:
Client data accumulated on the basis of their behaviors and approaches towards a particular brand helps in figuring out the sentimental reach of the brand in question.
Big data technologies facilitate sentiment analysis on the basis of data extracted from multiple platforms such as Twitter feed, RSS feed, and mobile applications.
Thus, it seems that the benefits are pretty evident and tell us why exactly it is important to consider digitized data extraction in order to stay ahead of the competition out there.
Data Extraction Facilitates Case Study Creations as Well
You can actually create compelling case studies with the right form of data and every other verified industry insights. It goes without saying, company case studies are undeniably some of the greatest tools and key contributing factors behind an organization's success.
Here's how it helps different companies with data-based insights:
Data-driven case studies allow companies to use storytelling techniques to bring their services and products to life.

Real-life data based on different company case studies provide real-life examples of every product and service in your niche.

Case studies backed by the right set of data facilitate impactful word-of-mouth advertising as well.
Thus, it goes without mentioning that data is indeed one major driving force that enables hundreds of corporate organizations to stay ahead of the league.
Helps in Mitigating Security Breaches and Frauds, Other Risks
Protecting all physical, financial and intellectual assets from potential theft and security breach should be the first and foremost concern for every organization. This is where the significance of data extraction comes into play. Efficient data analysis delivers optimum results regarding the effectiveness of security policies observed in a particular organization.
For example, if your data allows you to evaluate how many illegal biometric entries have been observed during the period of the past three weeks, you will be able to impose stricter security policies. This is why data analysis and storage is considered as a major element of benefit for organizational progress and enhanced infrastructure.
I hope this blog on data analytics will help you understand what makes data the oil that fuels the domain of marketing research and analytics. Let's take a look at the key takeaway points we have learned so far.
Data extraction makes it easier to compete with other businesses.
Big data ensures an increased rate of sales and loyalty

.

Automated big data technologies save company costs

.

Digitized data extraction ensures sentiment analysis.

Data extraction facilitates

case study

creations as well.

New product development is backed by a well-analyzed data set.

It helps in mitigating security breaches and frauds, other risks.
Main Photo Credit: economist.com