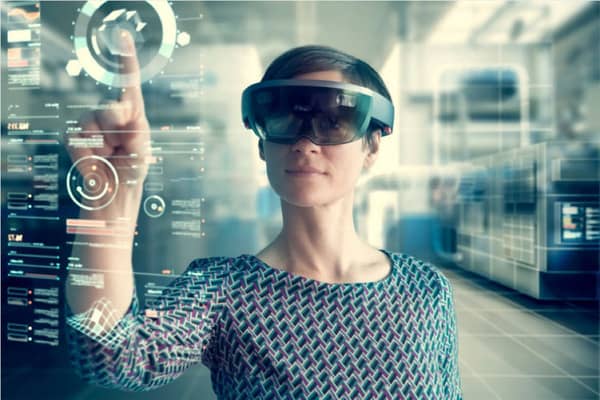 What Is an Augmented Reality Data Center?
October 24, 2022
What Is the Difference between Latency and Bandwidth?
October 31, 2022
Finding the next sustainable and renewable energy source with the lowest carbon footprint has been one of the main points of focus for many different industries including the data center industry. Data centers are looking to go green. Geothermal energy generation has received more attention in recent times. What is geothermal energy? What does geothermal energy do with the technology and data center industries? We look into this renewable energy source, and what makes it an important piece of the puzzle when looking to solve the world's energy issues.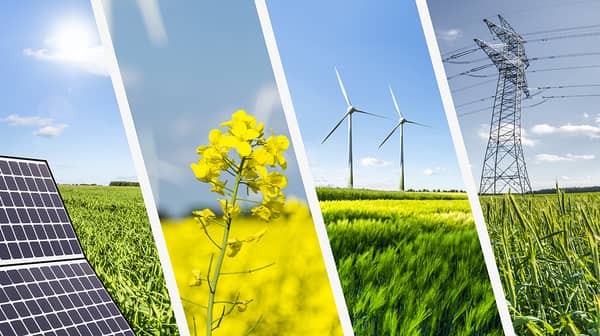 Renewable Energy Source Usage in the United States
The search for the next renewable energy source is an ongoing pursuit. In 2021, the United States generated about 4,116 billion kilowatt-hours of electricity at utility-scale generation facilities. Nearly 61% of this was from fossil fuels including coal, natural gas, petroleum, and other gases. 19% was from nuclear energy, and 20% was from other renewable energy sources.
Energy sources such as nuclear, wind, hydropower, and solar comprise most renewable energy generation. But there is a tremendous amount of energy that is nearly untapped—geothermal energy. Geothermal energy only accounted for 16 billion kWh of energy or 0.4% of all energy generated.
What makes this energy source so intriguing is the amount of potential energy there could be. If we can harness all the power of geothermal energy, is there enough clean renewable energy for the entire world thousands and thousands of times over?
Geothermal energy has been used to heat buildings since the late 1800s and it has also provided electricity since the 1900s, but there is still a large portion of the energy that has gone untapped. Although newer geothermal technologies are largely free of emissions, it is very expensive and technically challenging to drill the wells that provide geothermal energy. And because solar, wind, and hydropower have become more affordable to produce in recent years, the generation of geothermal energy has been put on the back burner.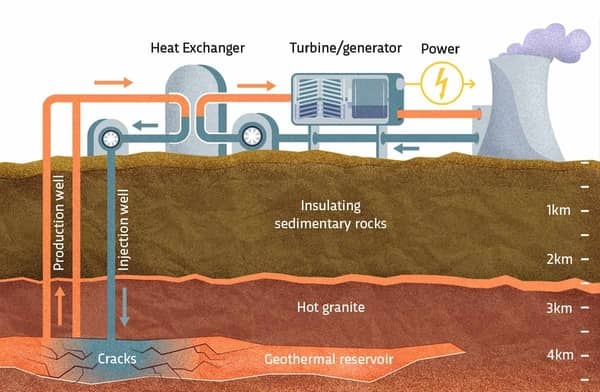 What Is Geothermal Energy?
The hidden energy source deep within nearly every square meter of the earth's surface is known as geothermal energy. It is clean, adaptable, virtually limitless, renewable, carbon-free, and is always on. Geothermal energy is heat produced deep in the Earth's core. It comes from the heat generated from the original formation of the earth caused by the radioactive decay of materials. The energy is stored in the rocks and fluids at the earth's center.
The earth's center is as hot as the surface of the sun. Through a convection process, the heat warms the outer layer of the planet. Some heat is generated by friction as more dense elements make their way to the planet's core. The decay of materials generates other heat. This energy is called geothermal.
Accessing geothermal energy is difficult, but the basic idea of geothermal power plants is quite simple. Geothermal plants use steam to produce electricity. The steam comes from the hot water reservoirs found miles under the earth's surface. The steam rotates a turbine that activates the generator to produce electricity.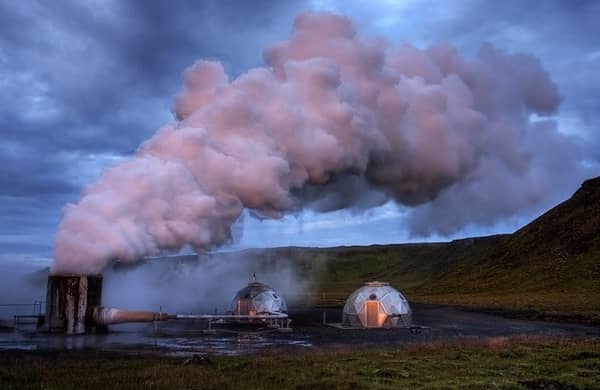 What Are the Downsides of Geothermal Energy Generation?
Geothermal energy has been around since the 1800s, so why hasn't it taken over the world of energy? Although there are some major advantages of geothermal energy including powering generator turbines without burning fossil fuels and binary cycle power plants also do not release greenhouse gases with the closed-loop system it uses.
Geothermal energy units also generate 80% less carbon dioxide than natural gas power plants. Geothermal energy can also deliver energy 24 hours a day, 7 days a week, and 365 days a year, which also has the advantage of solar and wind.
Even with all of these benefits—there are downsides to geothermal energy. Geothermal energy is expensive. One of the main issues is the exploration and drilling to find new reservoirs. Searching for where to tap into the power of geothermal energy is time-consuming and there is still a chance the search comes up empty. The installation cost for a 1 MW geothermal power plant was somewhere between $2.5 million to $5 million. This potentially puts the cost of geothermal energy somewhere around $3,900 per kW, which is far more expensive than solar energy at around $990 per kW.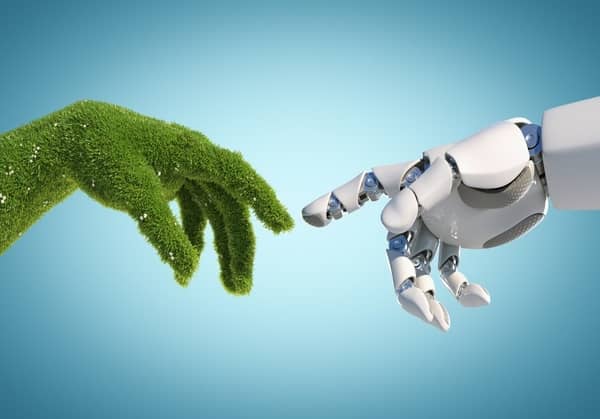 Applying AI to Solve Geothermal Energy for Data Center Usage
Google is not only looking to help solve the issues around the generation of geothermal energy, but they are also looking into how it can be applied for data center usage. Google is using Ai to solve geothermal energy issues.
As mentioned earlier, harnessing the power of geothermal energy is difficult and even harder to apply. There is a total of 3000 Gigawatts installed capacity of geothermal energy around the world, but only 14 Gigawatts are being used. Geothermal power plants are expensive and can only be built near tectonic-plate faults. But Google has stated that artificial intelligence can tackle these issues.
Google looks to use artificial intelligence to solve these issues, and also meet its goal of powering all of its data centers and offices with carbon-free energy by 2030. The company's use of artificial intelligence continues to be beneficial as it seeks to solve various issues of renewable energy. Google has recently used artificial intelligence and machine learning to predict wind patterns to benefit their use of wind energy.
Geothermal energy generation is one of the more intriguing forms of renewable energy. It's clean, adaptable, virtually limitless, renewable, carbon-free, and is always on. If the world finds a better way to access and harness geothermal energy—the world's energy problems could potentially be solved. There is enough energy to power the entire world for thousands of years.
As the technology and data center industries continue to advance and grow, the need for better renewable energy becomes a priority. The use of artificial intelligence has proven to be beneficial as companies like Google look to improve their data center operations. It will be a massive investment for many industries. Still, if finding the best renewable energy source is a priority, geothermal energy could be one of the better solutions we've had under our noses since the beginning of time.