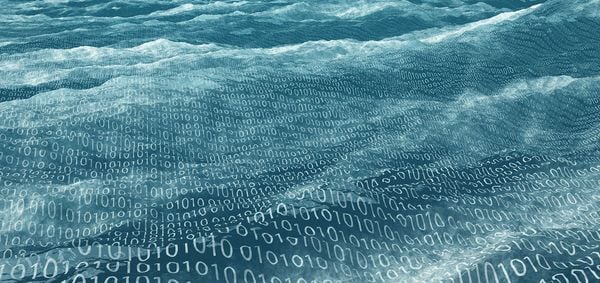 AI & IoT Are Great but What about the Resulting Data Lakes?
June 20, 2019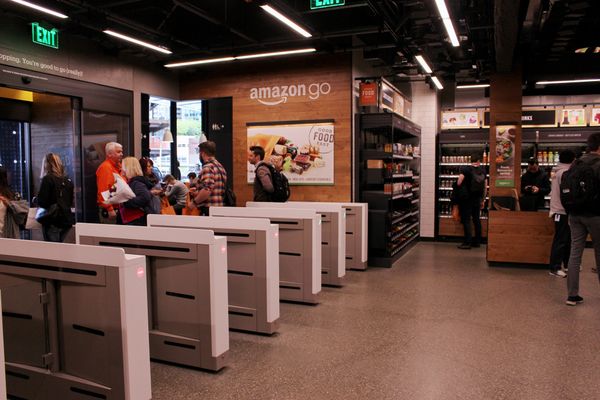 Ready, Set…Go! The Race for Tech-Driven Retail Dominance Is On
June 26, 2019
A data center is viewed as a facility whose duty and responsibility is to manage a large amount of data from the organizations and big companies. Apart from managing, it is also required to organize, process, and disseminate extensive data from the same source. The data center is not a fresh concept, and the idea is accepted by the companies while gathering good hype in the market.
The data center is not a single or one thing. It is a conglomeration of elements. It is logically composed of application software, software infrastructure along with hardware infrastructure. The hardware infrastructure indicates and shows the physical components like servers, cooling systems, network components, and any other thing required for the same. Its software infrastructures denote software running on hardware and also involves low-level programs that interact with the hardware for easy work. 
Meanwhile, its software infrastructure also involves data center features like data protection, virtualization, and backup, along with providing management functionality for IT staff to manage both the data and hardware resources.
We all know that data is the most precious asset of any firm or an organization; hence, data centers are required to offer data service just apt and perfect without hampering the data stored in the center. Let's understand its parameters and other aspects in detail for a better understanding of the same, and then we will further move to how AR is transforming data center management.
What Are Data Center Tiers?
Data centers are not defined or termed by their size and aura. Both small businesses and the bigger one can take advantage of data centers. The former one can operate the data through different servers, whereas the latter one can fill an enormous warehouse space via data center equipment and infrastructure.
Consumption and Efficiency
Data centers are designed in such a way to manage the consumption of energy efficiently. Simple data centers require a few kilowatts energy, whereas tens of megawatts are meant for enterprise-scale data center installation. 
A very new concept of green data centers is getting good hype and popularity in the market. The green data centers are designed for minimum environmental impact with the help of catalytic converter, alternative technologies, and building materials.
Safety and Security
Data is the most valuable and precious asset of any organization. Hence the safety and security is the primary concern among the enterprises. Data centers should offer a sound safety along with tight security such as corridor access, and only official employees can access the data center for repairing and other changes in the same, fire suppression should also be there along with energy and electrical equipment safety. 
Apart from that, video surveillance, detection of forgery, or access to external sources should be the main concern of data centers for a higher level of satisfaction and service.
Consolidation and Colocation
According to the financial status along with the need, businesses can opt for more than one data center for easy management of data. Multiple installations of data centers in a different location can benefit the organization by providing greater resilience, apart from application performance and lowering the workload.
These are a few of the aspects of the data center that are the most critical and integral part of it. For making things a bit more organized and systematic, Augmented Reality is taking the front seat and transforming the whole management of the data center.
Its time to uncover how artificial intelligence is transforming data center management, before that it is also essential to know a few things about augmented reality for a better overview of the whole concept.
What Is Augmented Reality?
The augmented result referred to as AR, which is the combination of actual reality, virtual reality, and the real world environment. It only helps in the superimposition of virtual objects to the fact through smartphones or mobiles. In short, it is a digital way of combining the real-world image with computer generated one.
Augmented reality is already showing the brilliant results in the market, be it healthcare, tourism, traveling, real estate, education, etc. Hence, there are various advantages of Augmented reality; let's find them out one by one to understand how it will going to transform the whole aspect of managing and maintaining a data center.
Intelligently and digitally removes the lines between the real world and the virtual world

Can be used by anyone

AR system is highly interactive

It can help in saving a few pennies by testing projects and situation for knowing their success.

It is more eye-catching and advanced for engaging more people

It can provide a unique and creative user experience

It can also help in maintaining brand repo along with creating brand awareness

AR  offers improved and precise information.

It can reduce human errors

Helps in reducing the cost

Also helps in increasing operation speed
It's time to know Augmented Reality is transforming data center management in details.
How Augmented Reality Is Transforming Data Center Management
As discussed above, AR is not a new concept and is already adopted and accepted by various businesses and fields. Now, its time for the data center to receive the same to maintain the data well organized and systematic. Because of growing technology and techniques, AR is taking the front seat and becoming more prominent while offering practical solutions to both consumers space and also to industry. It is fair and relevant to say that AR will mark its increasing impact over the next few years.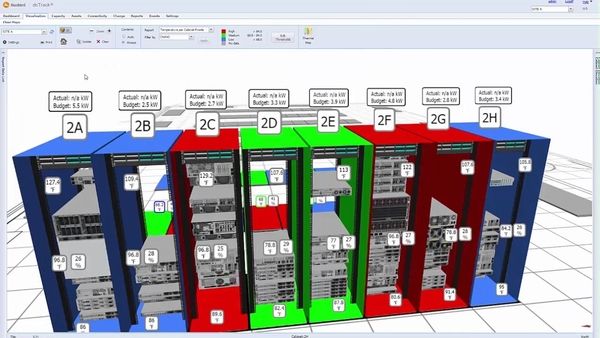 Data center management refers to the role of individuals and authorized officials tasked within a data center to check out IT and other technical issues. The process involves managing a large amount of data from the different organizations, along with protecting and securing the data from any theft or mishappening. Meanwhile, managing data centers includes different kinds of operational activities. These operational activities are done by using a network, load power, servers, cooling capabilities, which ultimately results in rapid and consistent growth.
 Data center infrastructure management solutions help data center owners and officials to centralize monitoring, managing along with intelligent capacity planning. These aspects or planning are specifically meant for all the resources stored in the data center.
For understanding how AR is transforming the management of data centers, let us give you an example. Suppose, an engineer finds some fault or issue, what will that engineer do? He/she might look for the server first before conveying what is happening to the senior or coming back with the solution after some time. 
In such a situation, Augmented Reality can help by providing directions apart from highlighting the particular faulty server graphically. Moreover, the AR environment also includes graphics and information which are incredibly vital and sensitive for diagnosing the cause. 
Not just the specific cause, AR can also bring out the server configuration, data and power information, any other issues with energy and electricity, monitoring the output, etc. Right now, the data can be accessed and seen through the use of tablets or any other device. However, AR wearable can definitely and surely provide the hands-free display of the information without the need for additional devices. The analyst does agree that  AR with hands-free devices can certainly help in increasing productivity. Meanwhile, it can also aid in updating things and information in real time, irrespective of time, zone, or other aspects.
No matter how much-advanced techniques are, there are always chances of human and technical errors. Also, if we talk about the data centers are heterogeneous environments, and even the slightest mistake can cause massive damage and loss to the data stored in it. Hence AR checklist or maybe some documentation can be used for conveying information to the technicians to minimize the chances of error. As augmented reality uses real-time use of information generally in the form of text, graphics, or maybe other virtual enhancements which will be integrated into the real world objects.
Moreover, the use of mixed reality with AR can take things and performance to the next level. 
It uses inside-out tracking for sensing the objects around the user to enable holograms. Also, these holograms can easily be manipulated by the hands by using gestures control features.
Hence, in the data center, the amalgamation of Mixed reality and AR can easily give users the ability and authority to interact with the environment while empowering the technicians and engineers to execute maintenance work through the concept of AR-based apps and devices are still emerging and will take some more to come stronger and better.
There are many more innovations coming and are on their way for data center management. So all these innovations are excellently designed to make the management process better and easier. 
Let's find out those innovations.
Innovations That Are Making the DCIM Process Easier
Next-Generation Security
The future of the security technologies revolved around the ability to give control over the content. Since security appliances and devices are now offering more to the people around, thus solutions for controlling cloud-based traffic are also coming in.
Open-Source Management
Open source community is coming up with several platforms for helping management. Technologies associated with it are assisting organizations in reducing the amount of data fragmentation.
Mobile Device Management
There has been a noticeable increase in mobile devices within the working environment. With a productive approach and application with more delivery methods, end-users can seek the benefits of using their own devices for becoming more productive.
Meanwhile, there are many mobile device management tools available for monitoring different things like network, access level, application delivery, etc.
Cloud Computing
The technology has made many organizations to consolidate, gain, and expand more control over the environment. Cloud is not a single tool, and it is also the mixture and amalgamation of various solutions and technologies working together.
In the end, if not entirely, AR is changing the whole perspective and scenario of managing the data center and will keep on doing shortly. It is possible and sure that more organizations and firms will come up with the same process and idea.