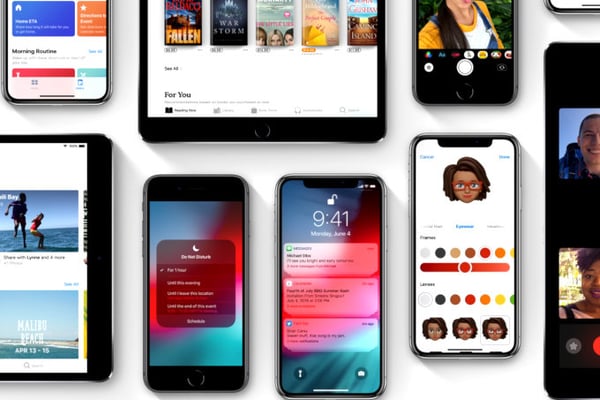 What's New From Apple WWDC 2018?
June 6, 2018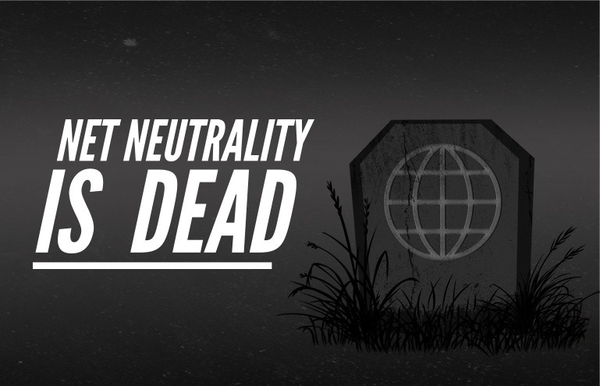 Net Neutrality Is Officially Dead—Or is it?
June 12, 2018
We all know about Microsoft, Apple, and Google. They are three of the most well-known names in technology. According to Statista, the three companies combined for over $424 billion in revenue for 2017.
Alone, they are all already industry giants, so when they come together for a collaborative project, it's big news. The three companies are all collaborating with Helen Keller Services and USB Implementers Forum to work on a new standard braille display for computers.
HKS Leading the Way
Helen Keller Services is an organization to help individuals that are blind, visually impaired or a combination of deaf and blind. They aim to help the visually impaired live, work and be an integral part of the community.
The organization recently celebrated 125 years of service to the visually impaired community and received a citation of appreciation from New York State Senator, Roxanne Persaud.
125 years of service to the visually impaired community is a big deal when major companies like Baum, one of the bigger names in assistive technology tools recently went out of business and filed for bankruptcy in October of 2017.
Baum was the maker of the VarioUltra, a long-time favorite in the blind community. The product is currently not in stock, but they still offer support for their customers.
While Baum went out of business, HKS has been making a difference within the visually impaired community for quite some time, and their recent collaborative project with Microsoft, Apple, and Google may take their outreach to the next level.
A Brief History of Assistive Technology
Assistive technology isn't a new idea. The terms assistive technology devices and services were first defined in the Disabilities Education Act of 1990. It is defined as any piece of equipment that is used to increase, maintain, or improve the functional capabilities of children with disabilities.
There are currently a plethora of assistive technology tools from different companies. One of the main companies that are producing these assistive tools for the blind is HIMS.
Are There Current Assistive Technology Products?
HIMS has been around since 1999. They are a global manufacturer and distributor of assistive products. Not only do they make and sell products to help the visually impaired, but they also help the visually impaired community by employing them at all levels domestically and overseas. The company is based out of Austin, Texas.
HIMS currently offers more than ten keyboards and braille computer displays for the blind. Each ranging from $995 – $13,595.
The Smart Beetle ($995) is a pocket-sized braille display that features 14-cells. This portable option allows a Bluetooth connection for up to five different devices. One can also use a USB-2 connection if desired and supports JAWS, Window-Eyes, SuperNova, System Access, Voice-Over for Mac and iOS, BrailleBack for Android, Mobile Speak, and TALKS. This compact device is battery powered and can last 24 hours without a recharge.
The Smart Beetle packs a punch for the price. While $1000 is the most affordable option from HIMS—it is far from cheap. HandyTech Products offers a customizable keyboard called the Modular Evolution. This customizable keyboard ranges from $1,455 – $13,595 depending on the specifications you are looking for.
The Modular Evolution can come in 64 or 88 cells. This braille display is the first to use Active Tactile Control, which is known to be a more efficient way to maneuver through computer devices. The display also allows up to three USB ports, which allows the user to connect directly to a printer. It also comes with 4 GB of internal memory to store your preferences.
This keyboard and display is designed to be used for the professional use and can be adapted to the user's needs.
They also carry smaller multiplayer devices like the Blaze EZ. It has a built-in optical character recognition, which converts images and text into sound. With the Blaze EZ, one can also listen to personal music or the radio, and listen to books. This can be purchased for $595.00
What Other Benefits for Visually Impaired?
These assistive technology tools are not cheap. Through Social Security Disability, visually impaired people can get up to $1970 each month. This may or may not be enough to cover rent, bills, and food.
But through programs like the American Foundation for the Blind and Enhance Vision, visually impaired people are receiving the help they need with getting assistive technology.
AFB has been around since 1921, and they have helped over 20 million people with impaired vision. The CEO, Kirk Adams said, "there is an opportunity if we are ready to seize it together, to create a world of no limits—where people who are blind or visually impaired are working, going to school and participating in community life, unhindered by barriers."
Conclusion
People are coming together for the greater good of the world and helping those in need. This is what this new venture and partnership by Helen Keller Services, Apple, Microsoft, and Google represent.
There are already many assistive technology products available for the visually impaired community, but a partnership between these major companies could be a game changer for the blind.
Between these technology giants, they will figure out the technology logistics. But one of the things that the visually impaired community is asking for is to be a part of the process of creating technology that is for them. HKS, Apple, Microsoft, and Google should get the ask the blind community what their needs are and what changes and upgrades they would want to see in this new universal standard for braille displays. Let them be a part of the creation of the technology that is for them.