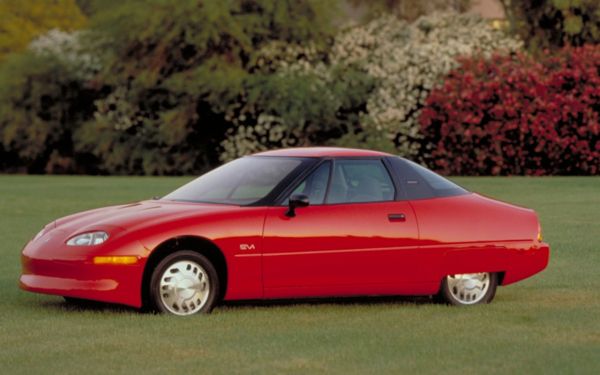 The History of the Electric Car
June 5, 2018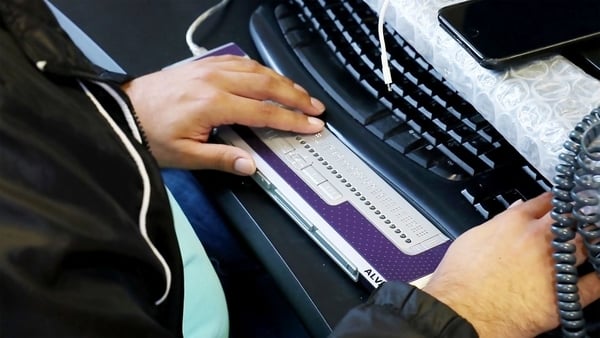 A Universal Braille Display Is in the Works
June 11, 2018
Apple held its annual Worldwide Developers Conference yesterday, and the newest updates that Apple is rolling out might even make the most avid Android and PC users excited about Apple's new technology. This event and the upcoming season is an important one for Apple because of the recent negative reports that the company has been a part of in the past couple months including Apple slowing down iPhone speeds for older phones and defective MacBook keyboards.
Does the company have enough to bounce back?
Tim Cook, the CEO of Apple started off the WWDC by introducing the newest operating system iOS 12. One of the major things that Apple is focusing on is digital health and their digital health dashboard. This seems like a good direction for the company to go to show that their customers are still a priority for them.
Apple "Do Not Disturb"
The Apple digital health dashboard aims to help users overusing their smartphones. Users can now set a true "Do Not Disturb" function during bedtime. This mode hides all notifications that could hinder the iPhone users sleep because of all the nagging messages that could wait until the morning.
It also automatically dims the screen to ease the users' eyes to help their body prepare for a restful state. The digital health dashboard now automatically groups notifications together so the user isn't overwhelmed with an excess amount of lock screen bubbles. Users can now also set a timer for how long you want to spend on each application.
Fun New Features: Memoji and FaceTime
iOS 12 updates are not only for productivity though. The new update also incorporates features that are both entertaining and visually appealing. Apple introduced a new human looking animoji they call "Memoji." This new memoji is customizable so that users can make emojis that look like themselves.  They can also use these same memoji's during FaceTime as well.
Apple's FaceTime also has received a big update for iOS 12. One can now FaceTime up to 32 people at once, and start FaceTime from an existing group chat. This technology is impressive and is the first time Apple has integrated a feature that allows multiple users to FaceTime at once.
Apple Shortcut App
One of the new features that impressed me the most is the Shortcut application. I've personally set my own iPhone in a way that my morning routine is easily accessible on the first page of my phone, but this new function will make my daily routine even easier.
You can create a shortcut that combines numerous actions that you are accustomed to doing together. For example, if you create a shortcut for "I'm headed home," Siri can help you trigger all of the actions in your routine.
If you set a shortcut and let Siri know you're going home, she will activate all the apps you normally use on your way home.  She can start your navigation application of choice and give you the fastest route home. She can send a text message to your roommate and let them know you are on your way and an estimated time of arrival. She can turn on your favorite music streaming application and favorite station to listen to, and even set your thermostat at home so it's at the perfect temperature when you arrive. All this can be done with one shortcut.
Mac Gets a New Operating System
Apple also announced its new operating system for Mac computer users called, macOS Mojave. One of the new features of Mojave is called Dark Mode, which should help night owls working late hours on their computers from eye strain.
The older operating system already lets you darken the menu bar and dock, but Mojave darkens the whole interface. Dark Mode can also be used as a dynamic desktop system that automatically and progressively changes to your desired dimmer setting in the evening. This makes the transition effortless, and users never have to worry about changing it themselves.
The desktop also has a new feature that automatically arranges everything on one's desktop into stacks. These stacks can be arranged by kind, by date, and even by tags. This can be a helpful tool for those who have many different files on their desktop by making organization simple.
Finder also has a new view called Gallery View. Gallery view makes it easier to work with images right within the finder. The new sidebar within the gallery view allows users to see a detailed look at photos including full Metadata. Users can also edit photos directly within finder without opening any other applications.
Mojave also made some changes to Quick Look by incorporating Markup within the program. Without opening Markup separately or any other separate application, you can sign documents and use other Markup tools right within Quick Look.
Screenshots also received some upgrades. If a user takes a screenshot of something, a small window pops up at the bottom right hand of the screen, and by clicking on the image, one can easily edit the image since Markup is integrated within screenshots as well.
Security and Privacy on MacOS
Apple has also made changes to help with users privacy. The Safari browser within Mojave now has a built-in feature that blocks tracking sites that can take users information when one clicks on a like button or comments on Facebook or other similar sites. If one of these apps or sites tries to access the users' information, the user will get a notification and can decide whether or not to share their information.
Apple has also made third-party apps more accessible as well. Microsoft 365 and Adobe Lightroom CC will now be available within the Apple app store, and now with iOS 12, Apple CarPlay users can now use third-party navigation applications including Waze and Google Maps.
What's Next for Apple?
As most people know, Apple has multiple keynote speeches each year. Although there were a numerous amount of major updates and announcements at yesterday's WWDC, there are a couple things that were surprisingly left out of the keynote. Most people who keep up with Apple news know that new MacBook and iPhone announcements are made during the keynote that happens towards the end of the year, but there were still a couple things that were missing from this conference.
Some of the things Apple did not discuss were, the new MacBook and iPhone, Apple Music, the HomePod, AirPower, iPad, and the Apple Watch Series 4. This seems to indicate that Apple has even bigger news that they are waiting to unveil. As exciting and intriguing as these updates might be—we all might be in for bigger news in the next couple months.