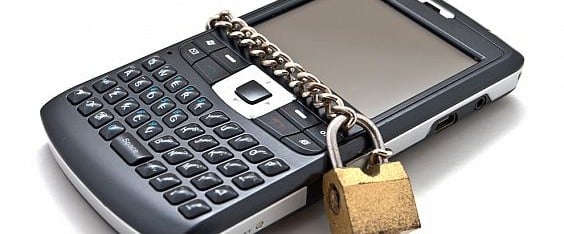 How to Stop Mobile Security Threats
February 28, 2013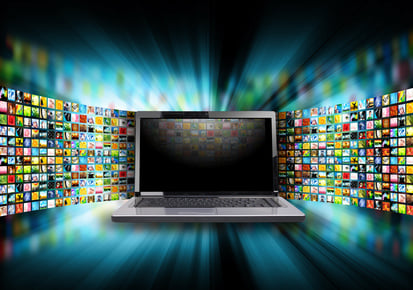 Computers Are The New TVs
March 4, 2013
We had moment to catch up with myinstantguru founder and CEO, Mr. Michael Hosey for an informative Q&A session.
IT outsourcing: We hear about it all the time in our industry. Depending on who you ask, such a term might carry a bit of a negative connotation. That is until you factor in the cost of running an actual IT department.
What if you can't afford to hire a single IT person, let alone an entire department? The solution is simple; you outsource the responsibility to a reputable company.
We had moment to catch up one such company -myinstantguru and the founder/CEO himself, Mr. Michael Hosey, for an informative Q&A interview concerning the world of outsourced IT solutions. If you have recently started a business but haven't a clue how to manage your infrastructure, myinstantguru can help. And in case you are wondering, myinstantguru is a US based company who employs – you guessed it, other Americans. So put those negative thoughts out to pasture because outsourcing isn't so bad after-all.
James: Good afternoon Michael. Thanks for taking the time to speak with us. You're company offers a plethora of services ranging from distaster recovery, cloud services, VoIP, 24 hour help desk to IT consulting. Tell us a little about yourself and how you came to start myinstantguru.
Michael: We started back in 1999 but were called Reliable Consulting Services. We changed our name in 2005 and incorporated under myinstantguru. We're primarily focused on b2b (business-to-business) and small-to-medium sized (SMBs) businesses. 85 percent of our business is to SMBs, 10 percent to medium sized businesses and 5 percent to the enterprise class.
James: What are some of the things that make MyInstantGuru unique to our industry?
Michael:"Managed server" is a term that's tossed around way too loosely these days. Everyone says they're a managed service provider. I started this managed services provider model back in 2001-2002. But it is truly based on being a proactive managed service provider. We have 20 plus years of experience, hands on. We have the background and experience and have been doing it for well over a decade.
James: So you guys are hands on and are proactive with the customer?
Michael: Yes, It is truly about proactive management and not waiting for the customer to call me and say that there is a problem.
James: How exactly can MyinstantGuru help today's companies? Is there a specific niche your services are tailored towards? Such as disaster recovery.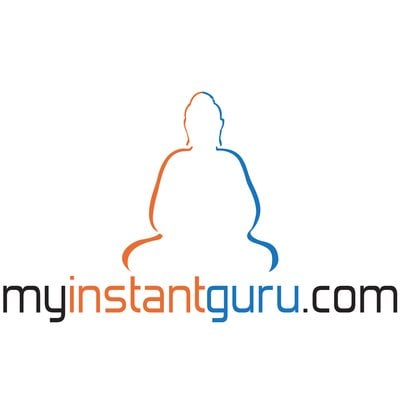 Michael: Myinstant guardian (myinstantguru's sister brand) is a unique disaster recovery and full continuity planning service. If a machine were to go down it will take over in 15 milliseconds. And even if both those machines were to disappear we can auto spin business operations into the cloud. Most businesses cannot afford any downtime. Whatever the case is, we help them with everything.
Again, we help prevent downtime by proactively monitoring and managing a network. You can't just leave the network be and wait for it to go down. If you have a business continuity plan in place you can't just ignore it until something happens. We manage the IT so they can focus on whatever their business is. When people start a business, never in their business plan did it say "I want to be an IT manager" or "I want to create an entire IT department to manage our company infrastructure". Leave the headaches to us.
James: What's your favorite part about running myinstantguru? How has it allowed you to grow as professional?
Michael: What I enjoy is the interaction with some many people in so many different industries. If you were to ask my technicians "What is your favorite part about working here" they'd likely respond, "it's never the same thing twice."There's always a new business, always something exciting and that keeps it interesting for us. By nature, an IT person is an inquisitive person. They typically became good at what they did because they enjoyed it and wanted to learn more. What stifles most IT guys is when company managers pigeon hole them into one role each day and never give them an opportunity to learn something new. That's how IT technicians need to be nurtured, they need to have something new and exciting to do each day. Because we manage so many different clients in so many different industries, our experience is vast.
James: How many employees do you have?
Michael: We have 37 full time help desk technicians, as well as a nationwide network of technicians, including Alaska, Hawaii and Puerto Rico working under our direction. We can truly give hands-on service anywhere in the nation.
James: What types of services are most popular or commonly requested?
Michael: "Please help us replace our existing terrible IT person or terrible IT company." Business owners feel locked in or not given the information they need for their network by their existing IT people, as a way of holding it for ransom. That's why we provide customers with a booklet that contains all the information up front. The client should never feel locked in because they don't have a password or they don't know how something is set up.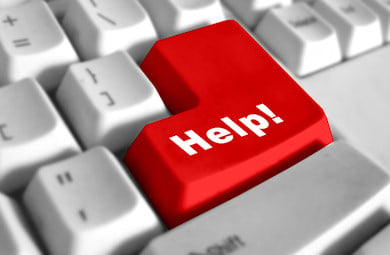 James: Where is the future of IT headed? How will traditional IT roles change in modern organizations? There's all this talk about the cloud and security. Will there still be a need for traditional outsourced solutions, such as those offered from myinstantguru?
Michael:I believe in the next 10-20 years internal IT departments, in organizations large and small will disappear completely. I believe the only thing that will be left is perhaps a director position, CTO or CIO position and the rest of it will be outsourced to other companies. I think the key is, if you're going to outsource it to another company you shouldn't do so to countries that don't speak or understand English. It just creates more problems. I truly believe that we can outsource and get all the benefits of outsourcing, like we've been doing for the past 20 years, but outsource it to jobs right here in America.
I'll give you an example we charge $300 per month/per server and $70 per month/per work station. A typically company, 20-25 users, they're looking at $2,500-2,700 a month for an all-inclusive 24 hour monitoring service, maintenance, help-desk vendor management program. You can't hire a single or half of a good IT person for that amount of money.
Our global economy has changed and the only way companies can stay nimble is by outsourcing. We provide the opportunity for companies to outsource their help-desk but still keep it right here in the US.
James: Thank you so much for taking the time to speak with us today Michael.
For more information about managed IT solutions visit myinstantguru.com. Thanks for tuning in to this weeks Q&A featuring Michael Hosey, founder and CEO of myinstantguru.